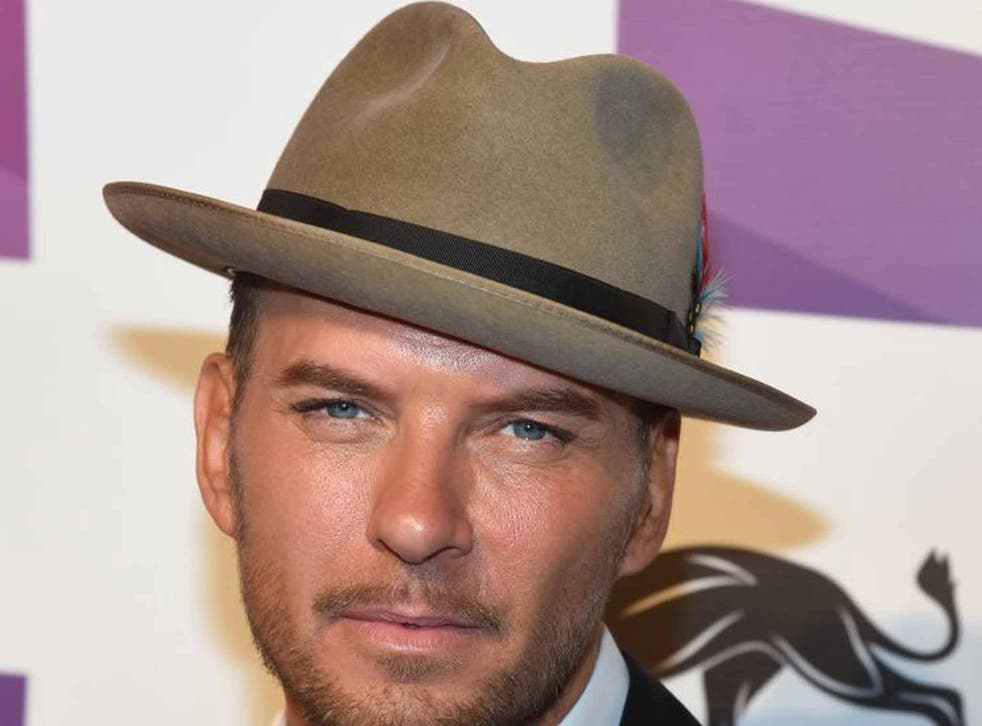 Matt Goss on Japan, Las Vegas and his life in travel
'There are so many people in LA trying to get famous'
Travel is one of the truest forms of wealth.
I've probably been around the world four times; I've travelled constantly for three decades. One of the reasons I spend more time in Las Vegas now is because I was on around 120 planes a year for the past seven or eight years. I needed a sense of home. But I love travelling.
People misunderstand Las Vegas.
There's actually an incredible community there; some of the finest restaurants and shows. There's far more than The Strip. My permanent residence is in Los Angeles but I'm spending more time in Vegas because I'm doing at least four shows a week at Caesars Palace.
I once got hit by lightning on a private plane.
It was pretty scary. We banked to the left pretty hard and then said our prayers. We landed safely, thank God.
St James's Park takes my breath away.
That a park so beautiful can be in the dead centre of such a metropolitan area as London is beyond me. It's a place where I feel connected to our history, and you feel dozens of cultures. I always bring a loaf of bread with me to feed the swans and the ducks and the squirrels. I find so much solace there. If the weather's good I'll lie down and ground myself. I'm a London boy and I feel very connected to the city when I'm in St James's Park.
I feel so at home in a black cab.
I always end up having a chat – we go straight into conversation like we've known each other our whole lives. That's what makes me miss living in London – the way we strike up a conversation straight away. And London's architecture is very humbling. Those buildings look back at you as if to say "you're only going to be here for a little while". Big Ben certainly does it to me. I always make sure I listen to its midnight chime, without fail. I must have at least 10 recordings of that on my phone.
Don't go to LA to become famous.
There are so many people trying to do the same thing. It's an amazing city though. If you know exactly who you are when you get there and have a good circle of friends, it's a really beautiful place.
Australia was one of the best places I've ever toured.
I loved getting off the plane in Sydney. We had well over 10,000 people turn up. That was an incredible experience, going all the way across the world and wondering if anyone would know you and then having to stay on the Jumbo jet until they'd figured out how to get us from the airport.
When you tour you get to experience the best parts of cities.
Everyone knows you're there so you get a heightened sense of the place that you're in. Everybody's got a bar or a restaurant that they want to tell you about.
A hotel needs to feel like an extension of your home.
Anyone who travels a lot will probably agree with me. When you go back to a hotel you've been going to for years and the staff have changed and they don't know you, it's kind of a let-down.
Japan is a sensory overload.
It's amazing. The food is incredible and being 6ft 2in with blue eyes, I definitely feel like a foreigner, but in a really great way.
My favourite beach has pink sand.
It's just off Eleuthera in the Bahamas and it's the softest sand I've ever felt; it's like flour. There's not much to do there though; in fact there's nothing to do there.
I've never been on a cruise but I've been on plenty of boats.
In St Barts, I did a show on a yacht called The A, it's really beautiful, designed by Philippe Starck.
Singer Matt Goss will be on The Matt Goss Cruise from 21-28 August 2016 (mattgosscruise.com)
Join our new commenting forum
Join thought-provoking conversations, follow other Independent readers and see their replies