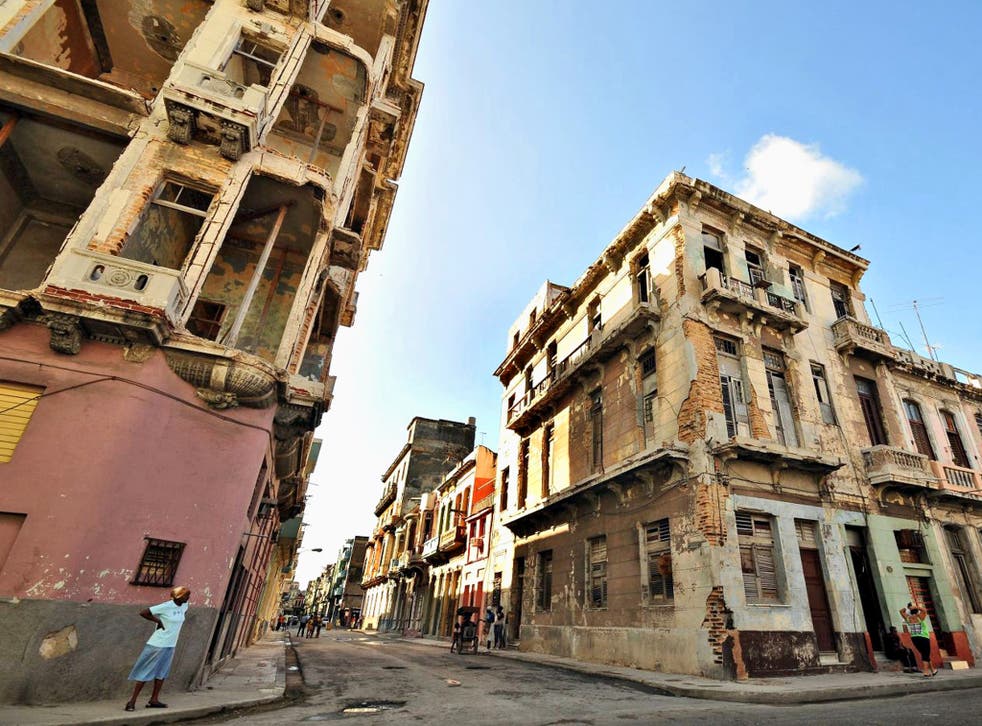 My life in travel: Ashley Jensen
'My worst travel experience? Ending up in a police station in Havana'
Actress Ashley Jensen appears in All Stars, a new dance film which is released on DVD and Blu-ray this Monday
First holiday memory?
Girl Guide camp in Devon. It rained and we were in army tents that had a very specific smell when they got damp. We all wore our little guide uniforms and had duties to perform, like collecting sticks for the fire and stirring baked beans. I loved it.
Favourite place in the British Isles?
I've just moved to Bath, because it was one of my favourite places. When my husband and I came back from Los Angeles last summer [Jensen lived in the US while filming the television series, Ugly Betty], we bounced into London for a while, but then decided, because we've got a young boy, that we wanted to move.
We chose Bath because I love the architecture, the sense of history and the fact that it's surrounded by beautiful countryside.
Best holiday?
Before I lived in America, my husband and I did a Californian road trip. We took a month, starting off in LA. I love the landscapes of California: one moment you're in the desert, the next you're up in the Napa Valley, or by the water in Big Bear.
Ideal travelling companion?
Louis Theroux would be fun. I love his audacity. He manages to get away with everything. I admire that bold, bare-faced approach and being able to go into any situation. I think you'd find yourself in interesting places.
Beach bum, culture vulture or adrenalin junkie?
Culture vulture. My husband is always telling me: "We're on holiday, we don't need to have an itinerary!" But I always want to see as much as I can. Sometimes, I come back from holiday, needing a holiday.
Greatest travel luxury?
A travel kettle, because I get annoyed at having to pay £4 for a cup of tea or a coffee and a £5 service charge on top. Before you know it, you've paid £10 for a tea bag.
Holiday reading?
Guidebooks and cookery books as well, with recipes of the area I'm in.
Where has seduced you?
Italy. We have a house in Umbria that we bought just before we went to America. That meant we couldn't go there as often as we thought, but now we're back, we're going to start using it more. I love the light, the countryside, the language and the fact that children are accepted everywhere. The Italians get passionate about everything too.
Worst travel experience?
Ending up in a police station in Havana. My boyfriend at the time and I went to what we thought was just a funky nightclub. Actually, it was a brothel. We were having a dance, came back and my bag had gone. We ended up going to the police station in the back of a police car, taken away as though we were criminals.
When we got there, the police were sitting around not really speaking English and drinking rum out of plastic cups. My boyfriend and I just sat there thinking: "We'll laugh about this if we ever get out!"
Favourite drive?
Mulholland Drive at night. If you look over, you see the whole of The Valley and Burbank, which is so flat, with all these twinkling lights. It's reminiscent of so many films you've ever seen. We even used to play the soundtrack to Drive as we went. It takes quite a lot to shut me up, but as soon as we put that music on, I'd be quiet.
Best meal abroad?
We went to a place in Umbria called Castelluccio. It used to have a strong community but now lots of the young people have left. The town is almost deserted, but around that area, black truffles are plentiful. We ate spaghetti al tartufo, which were the best truffles I've ever had.
Favourite city?
London. Having lived away, you see it clearer. There's history, it's exciting and vibrant, and I love the fact that the parks are for the people. You get great swathes of greenery in LA, but it's usually a private golf course for 150 people. London feels very alive to me.
Where next?
Italy with my husband and our son for 10 days. Because we've been several times, I don't feel the need to have my itinerary. I can just loll about, read my cookery books and eat lovely Italian food.
Join our new commenting forum
Join thought-provoking conversations, follow other Independent readers and see their replies