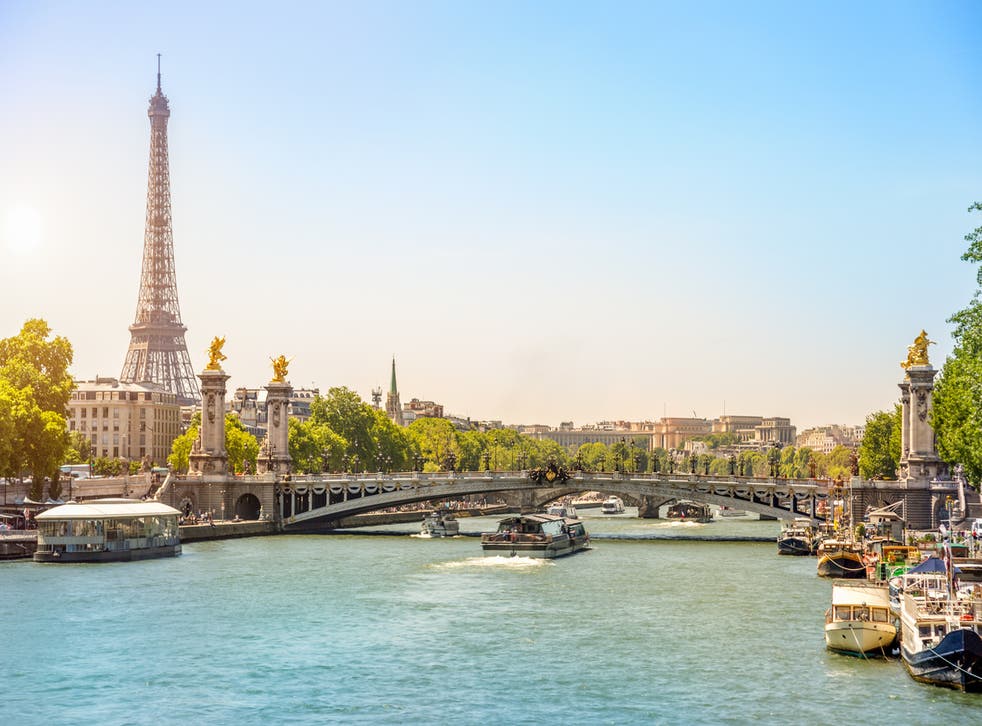 Bastille Day 2018: Top 10 things to do in Paris
As the French capital celebrates its major national holiday, here's what to do on your next trip across the Channel
Bastille Day, the French national holiday to commemorate the storming of the Bastille in 1789 and the revolution that followed takes place tomorrow. The French capital will celebrate with the Eiffel Tower becoming the focus of a breathtaking sound and light show and a military parade on the Champs-Élysées.
But there's more to the City of Light than the obvious attractions. Here are 10 things to do in Paris beyond the Louvre.
Indulge in an elaborate pâtisserie
With a pâtisserie on almost every corner, the challenge isn't in finding a place to enjoy a pastry, it's in choosing one when you get there. The Parisian approach is to satisfy both sight and taste with chic interpretations of classics and colourful new creations. Tasting a Chocolat Framboise at Jean-Paul Hévin (231 Rue Saint-Honoré) and passion fruit éclair at L'Eclair de Génie (14 Rue Pavée) should be on your list.
Watch the world go by from a café in Saint-Germain-des-Prés
Café culture is a vital part of the social scene in Paris. Head to Saint-Germain-des-Prés, situated at the heart of the chic sixth arrondissement, for the best people-watching in the city. Café de Flore, established in 1885, is one of the most prestigious cafés in the quarter, and although it's popular with tourists nowadays, it's still a place to be seen. But there are plenty of equally trendy and slightly less expensive options – also with outdoor seating – to sip your morning coffee along Boulevard Saint-Germain.
Enjoy a stroll along the banks of the Seine/Paris-Plage
The banks of the Seine turn into a seaside resort every summer, offering Parisians and visitors a unique urban beach experience – and it's free. This year the Paris-Plage can be found in two main locations: Parc Rives de Seine and the La Villette canal basin. Between the palm trees and deck chairs, you'll also find plenty of entertainment and off-site exhibitions to keep the whole family entertained.
Hire a rowing boat for a romantic ride in Bois de Boulogne
The Bois de Boulogne, one of the largest public parks in Paris, is situated in the western part of the city and is loved by locals. Once a former hunting ground for the kings of France, the park is a peaceful spot for a picnic, bike ride or a romantic boat trip around Lac Inferieur. Boat hire is available from mid-February to late October and prices start from €10.
Explore the streets of Paris in a retro Citroën 2CV
The Citroën 2CV, known lovingly by Parisians as a "Deux Chevaux", is a unique but bumpy way to explore Paris' finest sights. An hour-long tour with a knowledgeable English-speaking guide with 2CV Paris Tour costs €70 and takes you round the main thoroughfares, including the Champs-Élysées.
Get your portrait drawn in Montmartre
Just 200m from the Sacré Cœur in Monmartre, you'll find Place du Tertre, a square which has historically been filled with artists. Van Gogh, Picasso and Pissarro have all drawn inspiration from this spot. You can't go home without having your portrait painted or sketched – but choose which artist you want, rather than going with the first to grab you.
Go window-shopping for something sparkly at Place Vendôme
Place Vendôme, an octagonal square in Paris' luxurious first arrondissement, was once a political powerhouse but is now a showcase of some of the world's finest jewellers. From sparkling diamonds, rubies and emeralds to extravagant watches, you can compile an expensive wish list here.
Feed the birds at Cathédrale Notre-Dame de Paris
After visiting Notre-Dame, why not hand-feed the sparrows on the parvise outside? Buy your birdseed from one of the nearby street vendors, and scatter away. It's a good Instagram moment, too.
Marvel at the city skyline over a meal at the Eiffel Tower
Last year, French President Emmanuel Macron treated his Bastille Day guest Donald Trump to a lavish dinner at Le Jules Verne Restaurant on the second floor of the Eiffel Tower. Michelin-starred chef Alain Ducasse's menu boasts exceptional contemporary French cuisine with unrivalled views of the city's impressive skyline. It's expensive, of course, but genuinely worth it – and the only way to do the Eiffel Tower.
Take a candlelit walk around le château de Vaux le Vicomte
Just 50 minutes outside Paris, the enchanting Chateau Vaux le Vicomte is an architectural masterpiece. Rich in history, the castle was built by Nicolas Fouquet in the 17th century – he was later arrested and imprisoned for life by King Louis XIV, who was furious at being upstaged by the magnificent estate. During the summer you can stroll around the French-style formal gardens by candlelight followed by a firework display. Candlelit evenings run every Saturday from May 5 to October 6. Adult tickets are priced at €19.50.
SaveSave
Join our new commenting forum
Join thought-provoking conversations, follow other Independent readers and see their replies