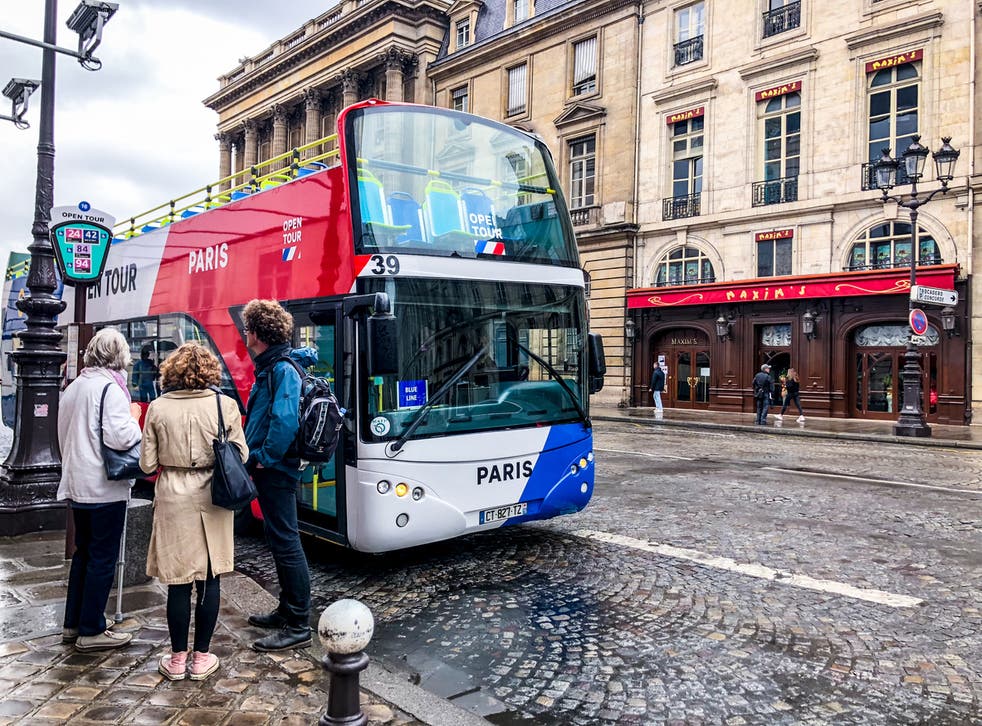 Paris to ban tourist buses from city centre
City receives 50 million yearly visitors
Paris is aiming to ban all tourist buses from the city centre following complaints about mass tourism from residents.
Emmanuel Gregoire, the French capital's deputy mayor, said he wants to abolish "the total anarchy of tourist buses in Paris".
"Buses are no longer welcome in the very heart of the city," he told newspaper Le Parisien.
Visitors to the City of Lights are instead going to be encouraged to use the metro and public transport system, to walk or to cycle.
"Tourists can do like everyone else does and switch to environmentally friendly mobility options or take public transport. We need change," said Gregoire.
The cities most at risk of overtourism

Show all 11
The new legislation would likely apply to both hop-on, hop-off buses that go between the major attractions, and international tourist coaches.
Instead, new parking options would be introduced outside the city centre.
Gregoire said guides should adapt their tours to be done by bike or on foot.
The move follows a crack-down on electric scooters in Paris in June.
Mayor Anne Hidalgo announced plans to cap the number of e-scooters in the city, currently estimated to be around 20,000, and slash the number of operators from 12 to three.
She also plans to limit speeds to 12mph in most areas and 5mph in areas with large numbers of tourists on foot, after a spate of injuries from riders knocking down pedestrians.
Paris received 50 million visitors last year, while France as a whole is still the most visited country in the world, welcoming a record-breaking 89.4 million tourists in 2018.
Join our new commenting forum
Join thought-provoking conversations, follow other Independent readers and see their replies