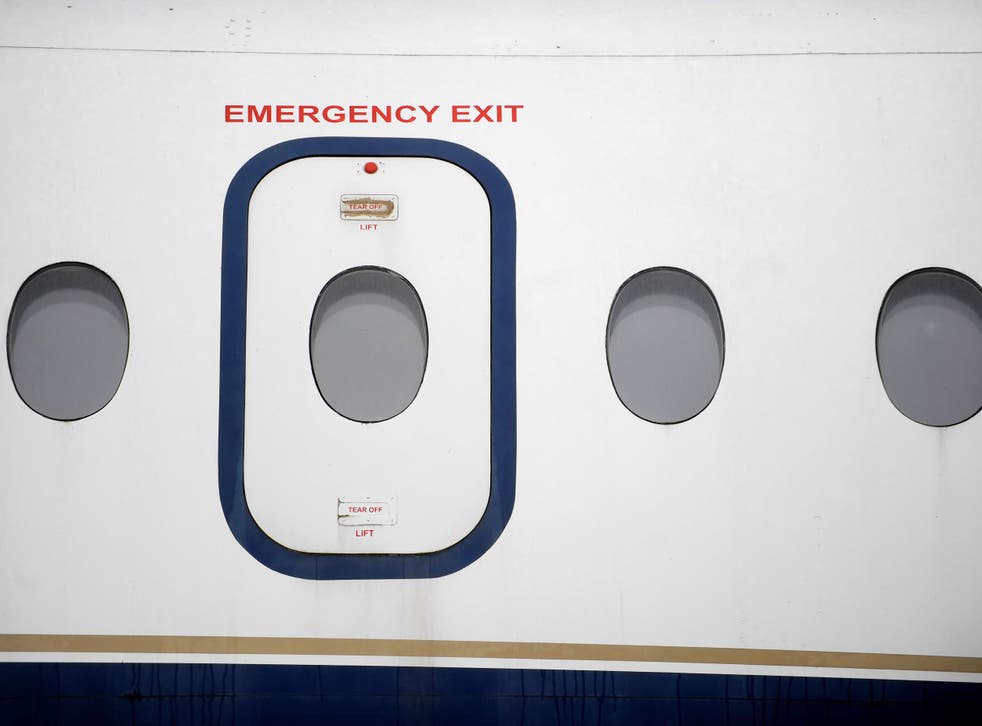 Passenger escorted from plane 'after opening emergency exit door just for fun'
The man is believed to be a German tourist
A tourist has been escorted from a plane by security officials after allegedly opening an emergency exit door "just for fun", seconds after landing.
The Jet Airways passenger purportedly explained his glib reasoning to the plane's cabin crew and was later taken to a local police station by security forces.
The man, identified as a German tourist by local media, had just landed after a two-and-a-half hour flight from Abu Dhabi to Mumbai on Sunday when the reckless urge is said to have come over him.
He was reportedly banned from boarding a connecting Jet Airways flight from Mumbai's Chhatrapati Shivaji International Airport to Delhi, according to local news site Mid-Day.
No damage to the Boeing 737-800 or harm to any of the other passengers on board is believed to have occurred during the incident.
The plane is understood to have been parked when the door was opened. It remains unclear which of the plane's emergency exits was involved.
A Jet Airways spokesperson said: "On January 24, 2016, a guest, who travelled from Abu Dhabi to Mumbai by Jet Airways flight 9W 585, opened the emergency exit after the aircraft had parked at the bay at the Mumbai airport. The matter was reported to the security agencies."
Jet Airways did not give any further information about the passenger's identity or say whether the cabin crew had disarmed the plane's doors when the incident took place.
According to Mid-Day, a further passenger was arrested on another Jet Airways flight on the same day for smoking in the toilet of a plane travelling from Mumbai to Singapore.
An airline official reportedly said a man "started smoking near the lavatory and was noticed by his co-passengers, who informed the crew members, who then asked him to put out the cigarette immediately".
Join our new commenting forum
Join thought-provoking conversations, follow other Independent readers and see their replies