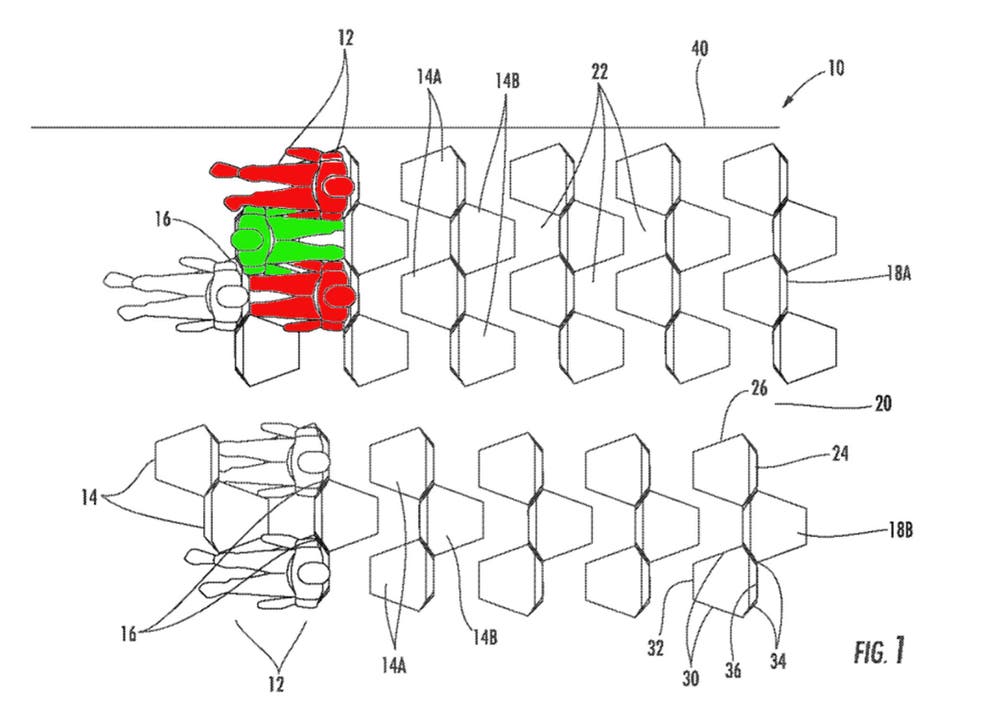 Plane manufacturer comes up with way to fit even more passengers on to flights with face-to-face seating plane
Plans say they aim to 'increase cabin density'
Just when you thought aeroplane cabins couldn't get any more cramped, someone has come up with a plan on how to cram even more passengers on board flights.
An aviation manufacturer has applied for a patent that would allow airliners to fit more passengers on budget flights – even if they are eyeballing one another for the journey.
Zodiac Seats France, a "world leader" in aviation supplies, has engineered a hexagonal seating arrangement whereby the middle seat of each row faces backwards and allows more paying customers to be packed like sardines into the space.
The patent's documents, filed today with the World Intellectual Property Organization, aims to "increase cabin density" while allowing more shoulder and arm room.
Stills taken from the patent, readily available online, show passengers' best interests may not have been readily considered by designers – although they have kindly envisaged installing televisions and folding tables in the back of each seat.
Join our new commenting forum
Join thought-provoking conversations, follow other Independent readers and see their replies