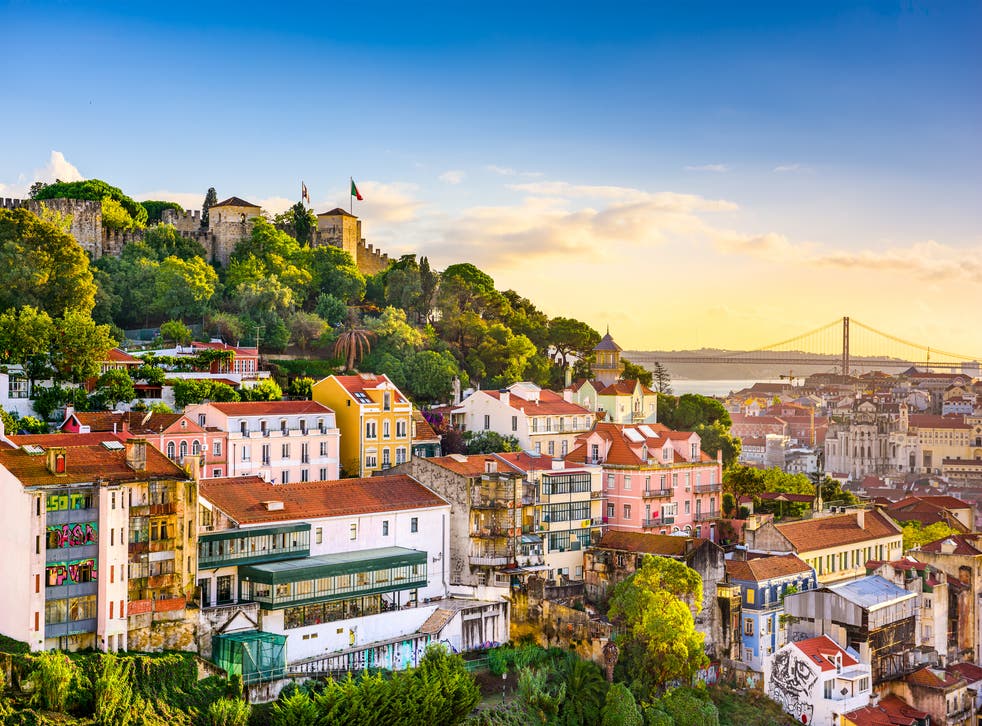 As it reports no Covid deaths since August, could Portugal be on the green list?
Green list to be revealed early May
Portugal has recorded no Covid deaths for the first time since August, which could make it a likely candidate for the UK's "green list" for travel.
Travel from the UK has been given the official nod to restart from 17 May, under a "traffic light" system designed to reduce the risk of Covid being imported. Countries rated green would face the lightest restrictions; while at the other end of the scale, the "red" nations require hotel quarantine for 11 nights.
Countries will not be sorted into colours until the start of next month, say ministers, but it's thought that countries with high vaccination rates and low levels of infection such as Malta, Iceland and Gibraltar may be given the green light.
Portugal, due to its flight connections to Brazil and elsewhere South America, was previously on the red list, the only European nation to be so. It was removed on 16 March.
Thanks to falling infection rates, from next Monday, Portugal is set to lift limits on the opening hours of restaurants and cafes and allow major events – both indoor and outdoor – to go ahead. Social distancing rules will remain, as will rules around the wearing of face masks.
Yesterday, Portugal officially recorded no deaths from Covid for the first time in eight months, and care homes have recorded no deaths for two weeks.
The virus incidence rate per 100,000 over 14 days now stands at 67. At the peak of the second wave, at the end of January, it was 1,628.
Its vaccine roll-out is continuing, with all people over 60 predicted to be vaccinated by 23 May.
On 16 April, Portugal lifted its flight ban on the UK, raising hopes for summer holidays there.
Portuguese officials have previously said they hope to welcome back British tourists from 17 May, providing they have proof of full vaccination or a negative PCR test taken within 72 hours of travel.
The tourism minister, Rita Marques, recently said the country would try "at all costs to avoid quarantines and additional Covid-19 tests" for tourists, reports the MailOnline.
She added that Brexit should not be an obstacle to British holidaymakers, saying: "Portugal is still identifying many issues that need special care due to Brexit but the Portugal brand is strong, particularly among the British."
Paul Charles, founder of the PC Agency, said: "#Portugal should be green from 17th May. No variants, low infection rate, increasing vaccination rollout and good genomic sequencing. Interestingly just 0.02% of its infections this year have been the #Brazil variant. Vast majority were #Kent variant."
Simon Calder, The Independent's travel correspondent, said: "If any major European country is going to be on the initial green list, Portugal has a better claim than the rest.
"But the evidence over the past year is that the UK government hasn't looked kindly upon Portugal – keeping it on the "no-go" list for most of last year, and making it the only European nation on the red list for a time.
"In addition, it may be – as with some other countries – that Portugal chooses not to open its frontiers to Brits immediately, even if it does get 'green list' status."
Additional reporting by agencies
Join our new commenting forum
Join thought-provoking conversations, follow other Independent readers and see their replies