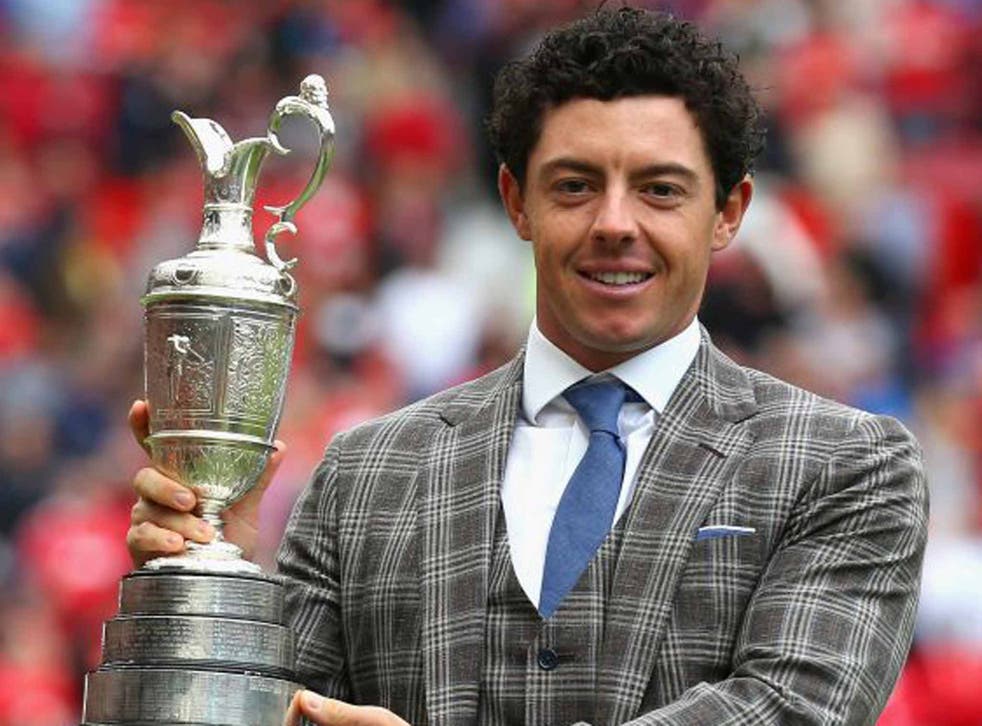 Rory McIlroy: My life in travel
'Some of the world's best beaches are in Ireland'
Ireland has every challenge a golfer could hope for.
North and south. I am, of course, a little biased, but my home courses of Royal County Down and Royal Portrush are just fantastic. My home town, Holywood, Northern Ireland, is a picturesque little coastal town with very welcoming people, superb restaurants and homely pubs. It's really worth a visit. You could spend a couple of days just relaxing and taking in the town's rich history.
Some of the best beaches in the world are in Ireland.
Especially on the north and west coast. I'm not saying the weather is always perfect for swimming or a picnic but they are dramatic and beautiful. There is so much on my doorstep that I've yet to explore, so I'm really going to try and get to know it in greater detail.
Going to Dubai for the first time was a real eye-opener for me.
I was 15 years old. I wouldn't say it was a culture shock but coming from a small town, I'd never seen so many nationalities within one city. That's probably why Dubai has a great atmosphere and works so well, and why I now go there as often as I can. I've spent so much time in Dubai since turning pro that it feels like a second home to me. It must be one of the most vibrant cities anywhere at the moment. It also has great weather and great golf courses. I get looked after so well out there.
I bring back trophies from my trips.
I have been fortunate enough to win a few in my career, so it's always satisfying to take one of them home in the suitcase. The trophy for winning the Dubai World Championships sticks out in my mind – it is almost as tall as I am.
I'm really excited to be going to Rio for the Olympics next year.
I never thought, growing up, that I'd be an Olympian, especially not for golf. I think the Games will really give a great boost to golf and help it grow; there's now a wonderful opportunity to showcase the game and introduce it to countries not traditionally associated with it. I think there are exciting times ahead for golf.
Some of my best sleeps have been on planes.
I always try to get a night flight if I can, so I can sleep through.
I've been lucky not to have many bad travel experiences.
But if anybody could share how to travel without creasing shirts or losing stuff, I'd greatly appreciate it.
The most memorable hotels have friendly staff and a great atmosphere.
I'm lucky enough to stay in a lot of great hotels doing what I do, and it's pretty much impossible to pick the best. Where I stayed in Turkey last week there was free ice cream, though – so that's definitely one for my list.
I won the Gourmet Golfers cooking challenge recently.
It was when I was in Turkey for the Turkish Airlines Open. I was up against the South African Charl Shwartzel. Somehow my Mediterranean dish was named the winner. It was really great fun to show off my culinary skills – or, rather, my lack of them. I don't think anyone will be adopting my recipe any time soon, but you never know. We golfers always like to add a bit of competition to things, but it was also a great way to unwind on the eve of the tournament.
Sports biographies are my usual holiday reading.
It doesn't have to be golf, either, I'm a big fan of football, rugby, tennis and NFL. As long as it's a good read, I'm hooked.
I'd love to travel with Muhammad Ali.
I think his journey to greatness, his confidence and humility are one of sport's great stories.
Rory McIlroy supported the Turkish Airlines Open's #CheckInToGolf campaign (turkishairlinesopen.com).
Join our new commenting forum
Join thought-provoking conversations, follow other Independent readers and see their replies