Ryanair cabin crew told to move to Europe for six weeks at their own expense or go without pay
Exclusive: Crew are being given a choice of either relocating at their own expense, or going without any pay for six weeks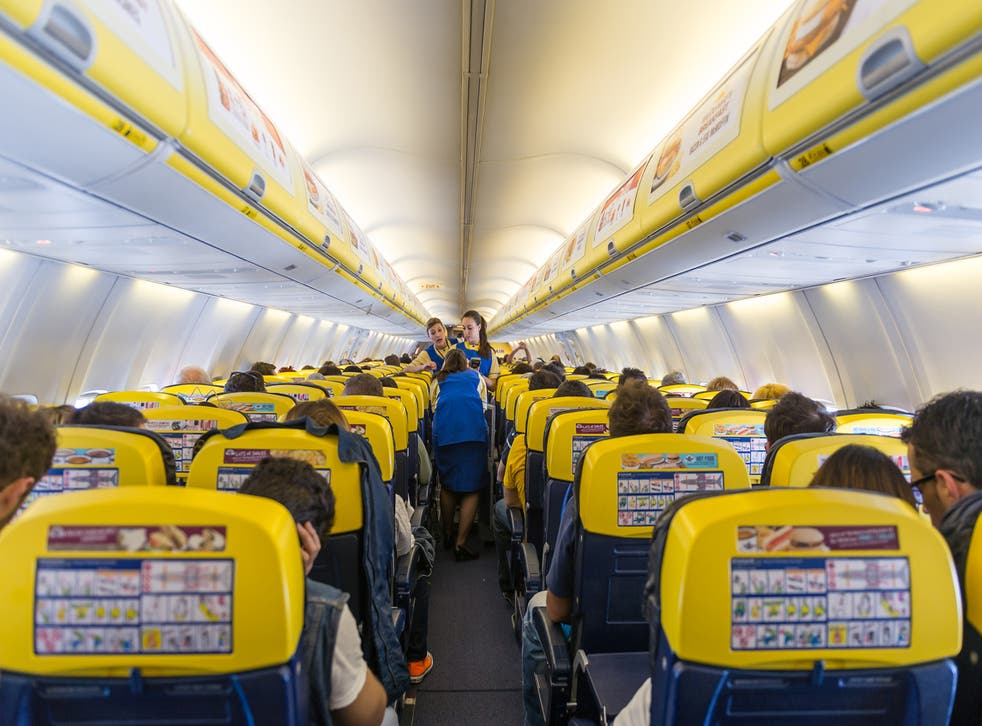 Cabin crew: if you want to be paid through the winter, move to Germany or Holland for six weeks. That is the message that Ryanair is giving staff based at East Midlands airport.
Europe's biggest airline has endured the worst week in its 32-year history, cancelling more than 2,000 flights due to a shortage of pilots. The issue has focused attention on its employment practices.
The Independent has seen a letter from Thomas McLoughlin, Ryanair's European base manager, to senior cabin crew, known as customer service supervisors, working from the Leicestershire airport.
In it, he writes: "Although East Midlands has an aircraft reduction this winter, we have a number of bases that are having a significant increase in aircraft numbers this winter and therefore additional requirement for Customer Service Supervisors. These bases include Berlin, Cologne and Eindhoven."
Anyone who takes up the opportunity for a European secondment is warned that they will have to pay for their own hotel accommodation and meals.
"In the event that you choose not to temporary [sic] second to one of the above bases where there is work readily available for you, then we will be left with no alternative but to allocate your unpaid leave," the letter continues.
"Please note that you will not be entitled to receive statutory pay for this period of allocated unpaid leave in circumstances where you have declined alternative work."
Customer Service Supervisors are directly employed by Ryanair, while more junior cabin crew work through two Dublin-based employment agencies: Crewlink and Dalmac.
A friend of a staff member who wishes to remain anonymous said: "Crew are being given a choice of either relocating at their own expense or rejecting it and going without any pay for six weeks."
A spokesperson for Ryanair said: "This is a standard winter leave option for cabin crew."
On its cabin-crew recruitment page online, Ryanair says: "We are an organisation like no other, where you will have a career like no other."
Register for free to continue reading
Registration is a free and easy way to support our truly independent journalism
By registering, you will also enjoy limited access to Premium articles, exclusive newsletters, commenting, and virtual events with our leading journalists
Already have an account? sign in
Register for free to continue reading
Registration is a free and easy way to support our truly independent journalism
By registering, you will also enjoy limited access to Premium articles, exclusive newsletters, commenting, and virtual events with our leading journalists
Already have an account? sign in
Join our new commenting forum
Join thought-provoking conversations, follow other Independent readers and see their replies