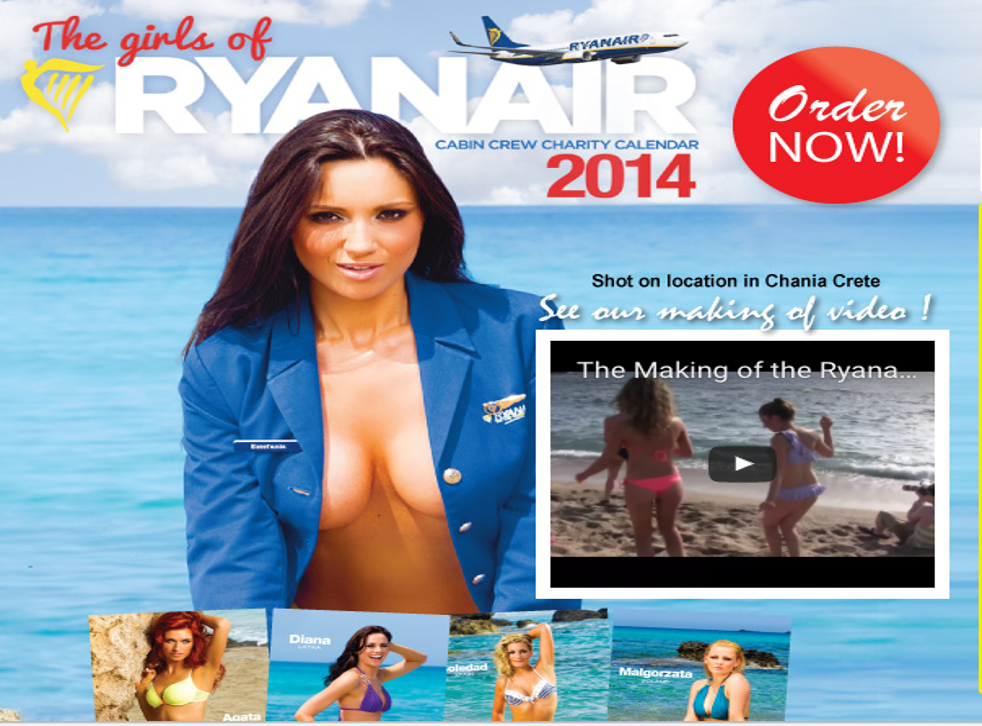 Ryanair chairman centre of sexism row after resigning from Uber board for derogatory comments
Budget airlines have long faced criticism for their treatment of women
Simon Calder
Travel Correspondent
Wednesday 14 June 2017 13:16 Comments
The chairman of Ryanair is at the centre of a storm over sexism. David Bonderman resigned as a director of Uber after making a derogatory joke about women directors in a meeting about combating sexism in the technology firm, but he is continuing as chairman at Europe's biggest budget airline.
The 74-year-old American billionaire became chairman of Ryanair in 1996, and has overseen its remarkable rise from a small Irish carrier to the airline that carries more passengers in Europe than any other.
But during its rapid expansion, Ryanair, too, has repeatedly been accused of sexism.
For several years, the airline produced a "charity calendar" featuring scantily clad female cabin crew. In 2011, the airline published a newspaper ad using one of these images with the slogan "Red hot fares & crew!!!".
When Ryanair's chief executive, Michael O'Leary, took part in a Twitter Q&A in 2013, he commented "Nice pic. Phwoaaarr! MOL" in response to a question from a woman — apparently unaware that it would be seen by everyone.
His remark was rapidly retweeted, with responses such as "@Ryanair how is it appropriate for an airline CEO to be a sexist pig?". Mr O'Leary then tweeted: "Just found out what hashtags are. Learning on da job! Always compliment ladies pics."
Other budget airlines have frequently drawn criticism for their depiction of women.
Southwest, which created the template for low-cost aviation when it began in 1971, initially required female cabin crew to wear hot pants. In 1972 it ran a television ad featuring three stewardesses wearing the uniform.
Another US carrier, Spirit Airlines appears deliberately to court controversy with a series of profoundly sexist ads as well as a video on its website entitled "Theresa Goes Bare Fare" that shows a female passenger stripping to her underwear.
Ryanair's board comprises 10 men and two women.
Register for free to continue reading
Registration is a free and easy way to support our truly independent journalism
By registering, you will also enjoy limited access to Premium articles, exclusive newsletters, commenting, and virtual events with our leading journalists
Already have an account? sign in
Join our new commenting forum
Join thought-provoking conversations, follow other Independent readers and see their replies