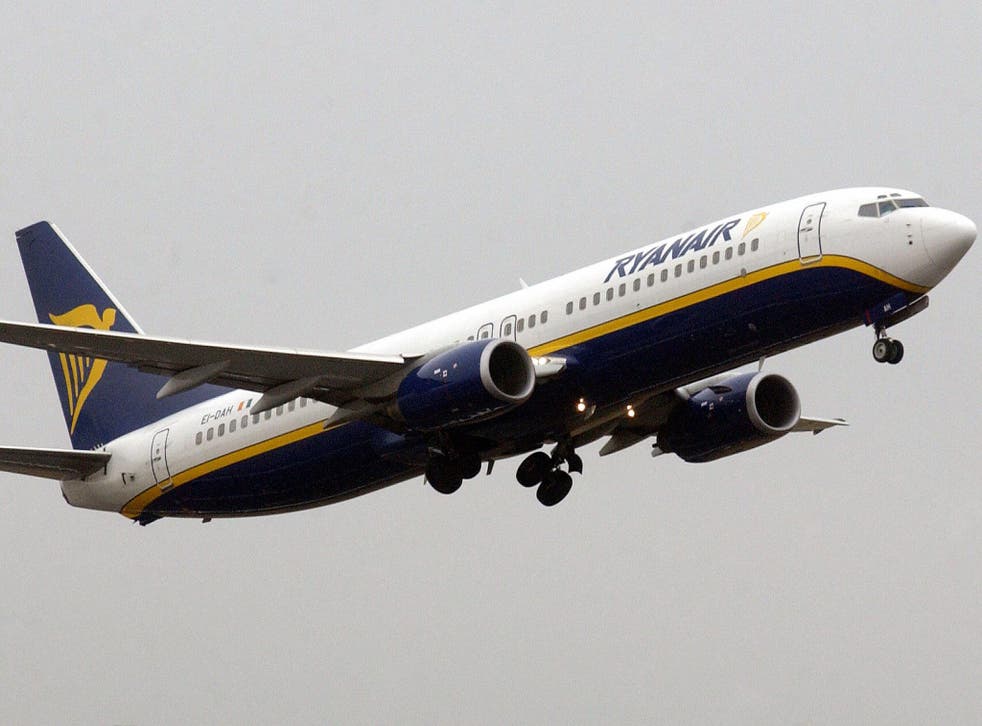 Ryanair calls for airport alcohol ban before 10am and a two drink limit
'Excess drinking is a particular problem during flight delays'
A two-drink limit before a flight: that is the demand from Ryanair. Europe's biggest budget airline has called on UK airports to cap alcohol sales to passengers, and to ban alcohol sales before 10am.
Ryanair's marketing director, Kenny Jacobs, said: "It's completely unfair that airports can profit from the unlimited sale of alcohol to passengers and leave the airlines to deal with the safety consequences.
"This is a particular problem during flight delays when airports apply no limit to the sale of alcohol in airside bars and restaurants."
Under a code of practice introduced last year, airlines, airport bars and retailers are not supposed to "encourage excessive alcohol consumption".
The airline's cabin crew enthusiastically sell alcohol on board, leading to the accusation that Ryanair wishes to profit from such a move. But Mr Jacobs said: "Given that all our flights are short-haul, very little alcohol is actually sold on board."
Ryanair passengers flying from Manchester and Prestwick to Alicante and Ibiza are no longer permitted to bring duty free alcohol on board the aircraft, and are warned "Customers showing any signs of anti-social behaviour or attempting to conceal alcohol will be denied travel without refund or compensation."
The airline has diverted a number of flights because of disruptive passengers on board.
The Air Navigation Order states: "A person must not enter any aircraft when drunk, or be drunk in any aircraft," but does not define what constitutes "drunk".
A BBC Panorama investigation has found that the number of arrests of passengers suspected of being drunk at UK airports and on flights has risen by 50 per cent in a year. Researchers asked police forces serving larger airports for the figures. A total of 387 people were arrested between February 2016 and February 2017 - up from 255 the previous year.
Join our new commenting forum
Join thought-provoking conversations, follow other Independent readers and see their replies