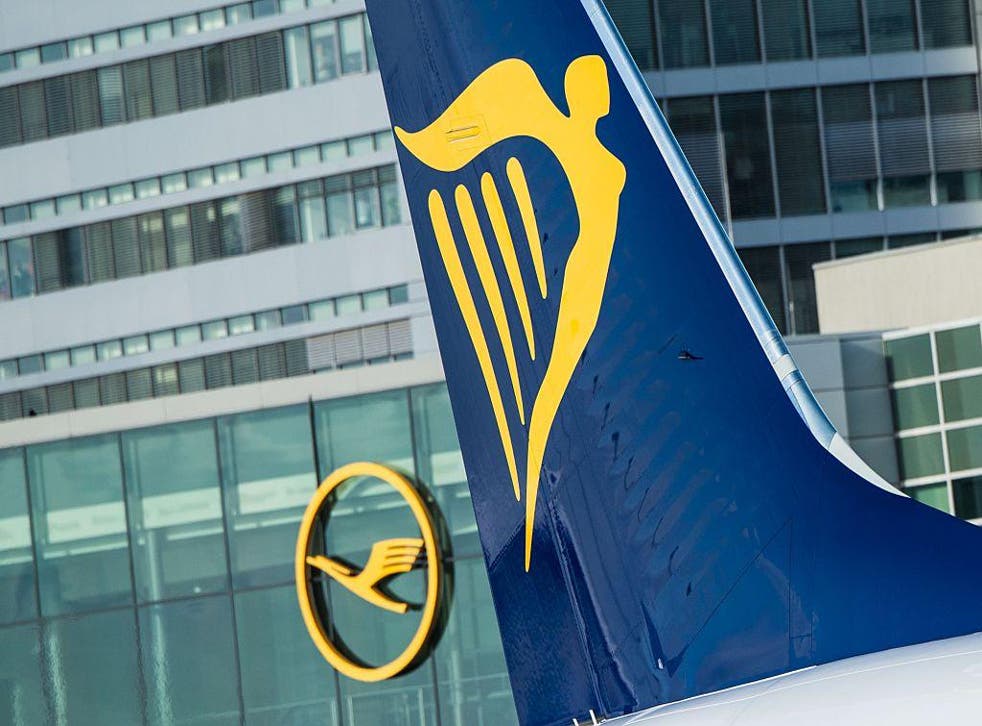 Ryanair seat assignments: passengers complain, but airline insists 'no new policy'
'It's not a problem for us, just petty', says disgruntled passenger
Passenger anger is mounting at what is claimed to be a new seating regime brought in for the summer by Ryanair - yet the budget airline insists: "There is no new policy."
Last month The Independent revealed that passengers who declined to pay for booked seats were being allocated seats in the middle of a row of three by Ryanair, which is the largest no-frills airline in Europe.
In the most extreme case, a group of 20 golfers flying to Spain found that all but three of them been allocated middle seats and scattered in rows all along the plane. The trio who were not affected had paid in advance to book extra legroom seats.
Now Allan Clifford has posted on Ryanair's Facebook page that the airline assigned a five-year-old a seat on his own on a Bristol-Alicante flight:
"I booked my wife and grandson on a flight from Bristol to Alicante. At check in time, I was seated on 10D, my wife on 21D and my five-year-old grandson on 33B."
The booking was made before Ryanair made it obligatory for one adult to purchase a seat when travelling with up to four children, who then receive free allocated seating.
Mr Clifford then paid £9 for his wife and grandson to sit together, but added: "I won't be using them again. There are plenty of other airlines that fly in to Alicante."
The Civil Aviation Authority has a strict rule on parents and children sitting close together: "Children and accompanying adults should not be separated by more than one aisle. Where this is not possible, children should be separated by no more than one seat row from accompanying adults. This is because the speed of an emergency evacuation may be affected by adults trying to reach their children."
On Saturday, Robert Walker was flying to Dublin. He told The Independent: "All of our party of six, and the vast majority of other passengers in parties, were split up. Parties appeared to be split longitudinally along the cabin — we were all in 'B' seats.
"In my view it is a flight safety issue as passengers try to relocate in the air and also the extra stress suffered by passengers increases stress and anger, and will no doubt overflow.
"I recognise that when a flight costs less than breakfast at the airport you can expect some compromise but it was clearly such an obvious departure from previous flight that Ryanair must have orchestrated this to try and extract more revenue from passengers."
On Sunday Ian Robins, from Brighton, said: "Six of us are flying to Lithuania with Ryanair, and not having paid to specify seats, we are all in seats B or E separated from each other.
"It's not a problem for us — just petty."
A spokesperson for Ryanair said: "Customers who do not wish to purchase a seat are randomly allocated a seat, free of charge. This has been our policy since the introduction of allocated seating in February 2014.
"Adults travelling with children are required to purchase one allocated seat (priced just £4) and up to 4 children on the same booking will be given free allocated seats.
"Given we have a 95 per cent load factor and we are carrying more customers, there are now less seats to allocate randomly. Therefore, we advise customers who wish to sit with their travelling companions to purchase allocated seats, which start from £2."
Last year Ryanair reduced the check-in window for passengers who do not pay to book seats from a week to four days. This month it extended the check-in window for passengers who do pay for specific seats from one month to two.
Join our new commenting forum
Join thought-provoking conversations, follow other Independent readers and see their replies