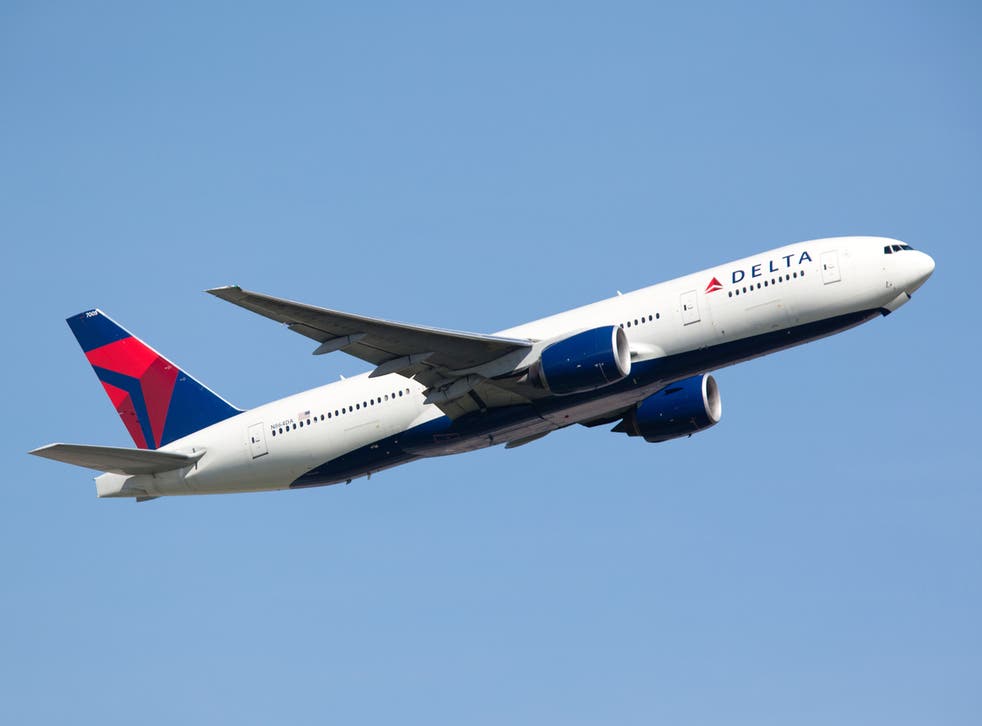 Strangers who had sex on plane could face charges
The pair had never met before boarding the flight to Detroit
A pair of strangers who were caught engaging in a sex act on a flight could face charges, according to authorities.
The couple, who were not previously acquainted with one another, were discovered aboard a Delta Air Lines flight from Los Angeles to Detroit on 29 October.
The woman, 48, was arrested while on the plane for performing oral sex on the man, 28, police told WDIV-Local 4 in Detroit.
Both parties could face charges of misdemeanour or felony, and both were issued citations according to FBI officials, who say the investigation is still ongoing.
"The act within itself is very inappropriate in a public space," a fellow passenger told WDIV-Local 4.
"There are children. There are families. There are seniors. These things should be respected."
Another passenger added: "If people will go so far as to disrespect themselves and disrespect you, something should be done."
Couple caught having sex in Domino's pizza may be jailed
The man's final destination was Miami, while the woman was headed to Nashville.
In most American states, the laws that criminalise public sex make it a misdemeanour crime. Some state laws explicitly criminalise public sexual activity while other laws are broader and cover a variety of indecent or lewd conduct. Lewd acts, indecent exposure and such charges are typically misdemeanours, which in most states carry a sentence of up to one year in prison and a fine.
However, Detroit is in Michigan, where "aggravated indecent exposure" – which covers public sex acts – is a felony offense that carries a maximum penalty of up to two years in prison as well as a fine of up to $2,000.
This isn't the first case of strangers on a plane. A couple were filmed apparently having sex on a Ryanair flight from Manchester to Ibiza on 8 June.
Video captured a woman straddling a man in the window seat; at one point the man asked people around him for a condom.
It later emerged that the pair were not a couple, and that the man in question was off on his stag do – leaving a pregnant fiancée at home.
A friend of the male passenger told The Sun: "That's just a random woman he's with, they didn't know each other before the day.
"He doesn't seem to be too bothered he has left his six-months pregnant wife-to-be at home while he cavorts with random strangers."
Join our new commenting forum
Join thought-provoking conversations, follow other Independent readers and see their replies