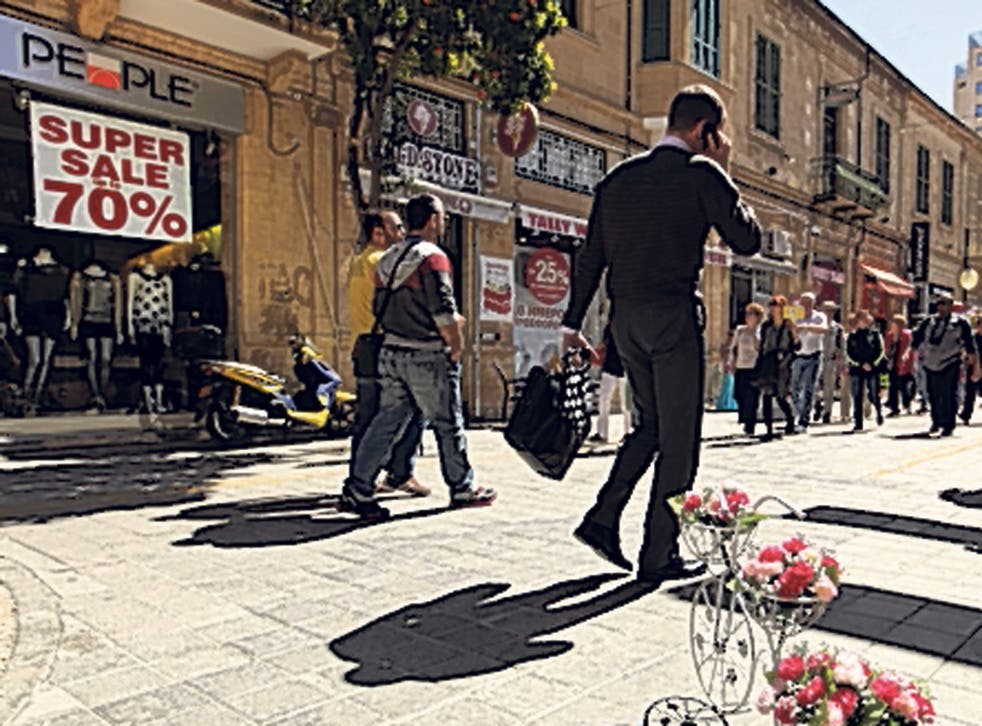 Should I stay or should I go? What to do with your Cypriot holiday plans
Q. We are going to Cyprus on 14 April. Do you think we will have any problems? Lesley-Jane Smith, Worcester
A. No. Indeed, I wish I were going then. It's a great destination in terms of beaches, culture, cuisine and people. Right now, life is extremely uncomfortable for the Cypriot people, but the best way to help out is not to cancel your travel plans. You will, though, need to address your holiday finances. In trading terms, Cyprus is temporarily back in the Stone Age, and you cannot rely on credit or debit cards. Anyone from petrol station proprietors to restaurateurs may feel that any form of payment that has to be processed through the island's banking system is at risk in Cyprus's current financial turmoil. Therefore, perfectly rationally, they may reject plastic. So take cash, in euros. You might also want to take some sterling as back-up, since pounds are readily accepted.
Agreed, carrying a large amount of cash is a risk, but I can't see an alternative – travellers' cheques are unlikely to find favour, either. Fortunately, Cyprus is a very safe country, and the only problem the Foreign Office warns over is about "room safes and hotel safety deposit boxes" being targeted in hotels in the area around Coral Bay in Paphos. It's worth checking your travel insurance to see how much cash is covered.
Were you to cancel, you will lose the vast majority of the money you have already paid. I have talked to Thomson, Thomas Cook, British Airways and easyJet, and they all say normal conditions apply – which means big cancellation penalties. It is not inconceivable that some tour operators may offer the chance to switch to a different destination, but they have no obligation to do so.
Whether or not Cyprus remains in the euro, or goes back to the much-missed Cypriot pound, the sun will still shine, the mountains will look glorious and you'll still be warmly welcomed. And if Cyprus does leave the euro, the economists I've consulted believe that prices relative to sterling should fall by one-third or more.
While that won't feed through to the cost of a package holiday, it could make "DIY" trips cheaper – and your holiday pounds will go further in bars and restaurants.
Join our new commenting forum
Join thought-provoking conversations, follow other Independent readers and see their replies