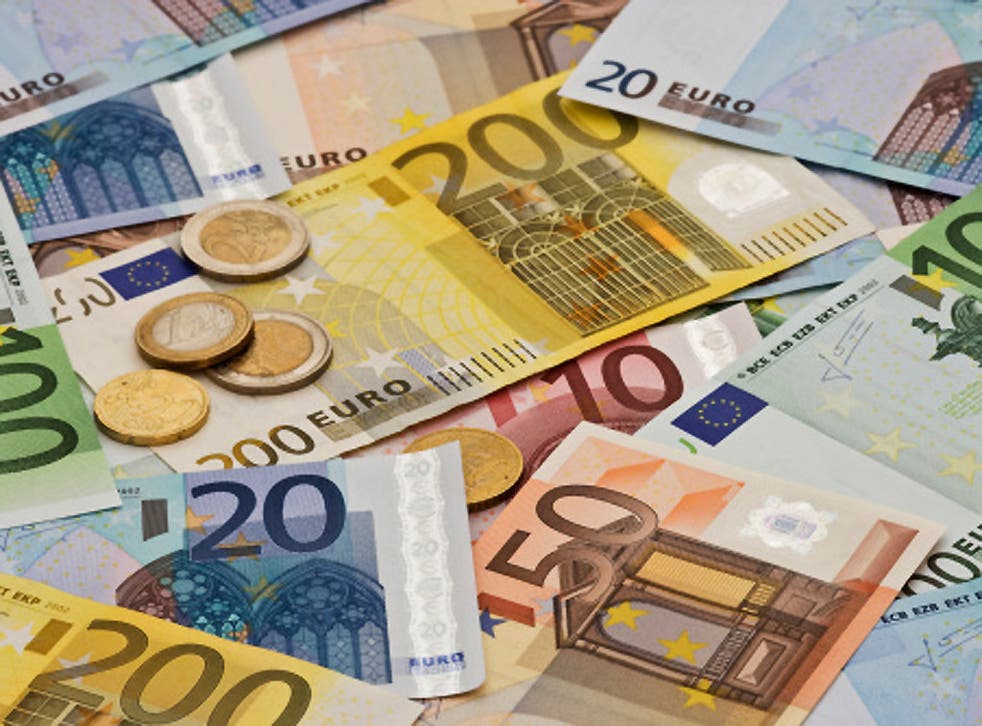 Simon Calder: The euro crisis and your holiday - the answers you need right now
Minimise the risk and maximise your finances with our updated Q&A
It's a tempestuous time in the euro-zone, with political and economic strife from Athens to Alicante. It's also a great time to go on holiday, with the best exchange rate for years for anyone carrying sterling. But what is the best strategy to minimise exposure to risk and maximise your holiday finances in troubled times? This Q&A addresses your concerns.
Q. I have booked a holiday in Greece/Cyprus/Spain/Portugal this summer, and am a bit nervous now with the talk of an exit from the euro. What if this happens before I go or when I'm actually out there? I usually take euros in cash and my debit card to withdraw cash.
A. I have just got back from a great holiday in Greece, which was shimmeringly beautiful and as friendly as ever – and better value than my previous few visits. I took euros for the trip, locking in to the best exchange rate since 2008. But I added an extra €100 to my estimated spending; normally I rely on plastic for emergencies, but were Greece to leave the euro, I reasoned, electronic banking could freeze for up to a week and prevent debit and credit card transactions. In the event, I came back with the €100 intact – and some, because prices have fallen. A family room for four, with breakfast, in a comfortable hotel in central Athens, set me back just €90.
Q. Is it correct that you should insist on low denominations?
A. It's worth asking for €5, €10 and €20 notes. If any country suddenly leaves the euro, the most likely interim currency is the existing euro overprinted with a symbol, or possibly with a corner clipped. The value of this clearly identified new currency would fall by perhaps 40 per cent. While traders sort themselves out, and before a market in the new currency begins, tourists are likely to pay in euros but be given change in new money. Pay for a €15 round of drinks with a €50 note, and you could get back change in currency worth only €20. That is why low-denomination notes are theoretically useful.
Q. What if I buy euros now but Greece/Cyprus/Spain/Portugal leaves the euro before my trip?
A. The euro is still the best currency. Moneychangers will spring up everywhere in any country that leaves the euro, offering keen rates, and you will be able to change euros to the new currency in modest amounts as you go. But wherever you are heading in the euro-zone, the best policy is to make sure you maximise the rate for each pound.
The "spot rate" is the "raw material" price that you can never quite achieve. But you can get close if you shop around, on the high street as well as online. With confusing policies on commission charges, make sure you ask the right question when comparing costs for foreign exchange: "How much will you charge me for €500?". And never change money at a UK airport.
Q. What about plastic?
A. It's worth taking credit and debit cards, especially if you are heading for destinations with a high petty-crime rate such as Italy or Spain. But let your bank know you're travelling so the cards are not blocked, and do not rely on them.
Regard your debit card only as a fallback if all else fails. Pay for a €25 lunch with a debit card and you may inadvertently add €3 to the cost. The cost of using a credit card is less punitive, and of course this gives your finances a holiday by offering an interest-free breather of a few weeks. But you have no control over the exchange rate that the card-issuer will employ.
Instead, consider the 21st-century version of the traveller's cheque: a pre-paid currency card. You load it with euros at a specific rate, making it easier to manage your spending: with a no-ATM-fee card and an exchange rate of €1.25, you know that €1 coffee has cost exactly 80p.
Q. Should I lock into the euro rate now - or wait for something even better?
A. Whatever you decide to do, you will be taking a gamble. The last time you could hope to change sterling to euros and clear €1.23 for each £1 was in the autumn of 2008, when the pound in your pocket was halfway down its freefall towards parity - the dreadful midwinter trough when £1 equalled €1. Sterling has been appreciating against the euro for several months, and may continue to do so, perhaps reaching €1.30. The longer the so-called "euro-crisis" drags on, the more likely this looks. But international events may conspire against sterling, so a wise policy could be to buy half your expected euros now and the rest shortly before departure - partial hedging, as practised by many travel companies.
Q. Will my summer holiday be cheaper because of stronger sterling?
A. In terms of day-to-day spending, yes - but if you've paid in advance for anything from hotels to car-rental, don't expect a refund. Even though tour operators have the right to surcharge British holidaymakers by 2-10 per cent if sterling falls, it is most unlikely that any travel firms will give money back. Many companies will have "hedged" their payments to suppliers at less-favourable rates than currently prevail - the corporate version of a losing bet. But next year's holidays could be significantly cheaper.
Q. I am worried that I might get caught up in political turmoil. Can I cancel without penalty?
A. No. If you have already booked and then decide to cancel but the trip is still going, there is no chance of a refund - this is known as "disinclination to travel" and is uninsurable. It is possible that airlines/holiday companies may allow you to switch destination, but this is likely to be difficult and expensive.
Q. If trouble breaks out while I am on holiday, will the Foreign Office look after me?
A. Consular staff will do what they can to help British nationals in the event of severe upheavals, but because the nation is so spread out this will by necessity be very limited. Your travel insurer may help, but the best policy is to travel on a proper package holiday, which means the tour operator (Thomson, Thomas Cook, etc) has an open-ended duty of care towards you. Happily, there are some excellent package deals out there.
[Updated Thursday 14 June 2012]
Join our new commenting forum
Join thought-provoking conversations, follow other Independent readers and see their replies