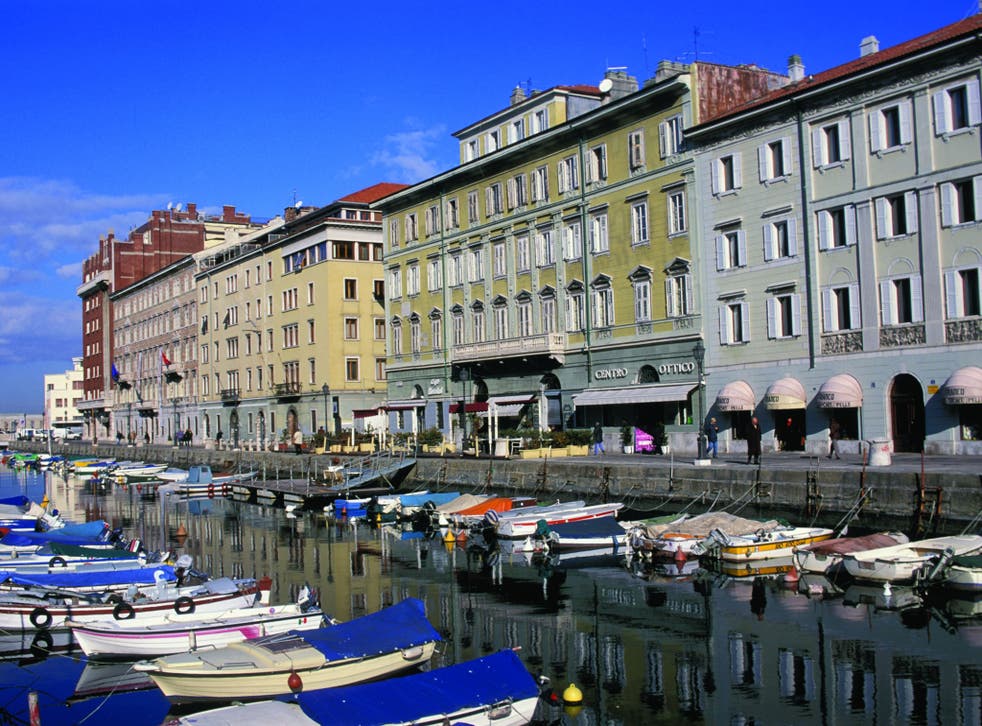 Stephen Bayley: Travel refreshes the spirit – even when you stay put
Alas, I am not a poet, but for a long time I have had an opening couplet nagging me to become one. It goes: "The places I will never go/The list gets longer every day." I can hear the as yet unwritten rhythms in my mind's ear and the theme is absolutely clear: the bittersweet mixture of promise and disappointment, delight and dismay, that is forever part of travel's baggage.
They say travel broadens the mind. I rather think the opposite is truer: the more places I visit, the fewer to which I want to return.
People tell me "you really must see the pit latrines of Lamu", but I am not so sure. Maybe some experiences are best left imaginary. I have also been told of amusing things to do and see in Almaty, but, as Keith Richards said to Marlon Brando when the actor suggested a mischievous threesome: "Later, pal."
I am not interested in giraffes, Himalayas, deserts, forests, surf, diving, tundra, veldt, tribes, folklore, steppes, hunting, climbing, rafting, jungles, snow, or, indeed, anywhere at all where the vine is not indigenous. Great viticulture and great architecture tend to go together. The combination equals high civilisation which, if I am honest, is what I am talking about when I talk about travel.
This is not lack of curiosity. It is more a determination to get even more out of places I already know to be enjoyable. After all, great books can stand rereading. So the places where I go back comprise a sort of autobiography. It'll be a short book: Nice, Paris, Rome, Florence, Naples, Seville and New York. As an afterthought, Tokyo. I cannot say that I actually like the Japanese capital, but it is the least boring place I know. So that's good.
But this leaves another short list of the very few places I have not yet visited, which I intend one day to add to my internal travel library: Trieste, Lecce, Biarritz, Istanbul, Tasmania, Vancouver, Korcula and Buenos Aires. What do I hope to find in my new destinations? Trieste: faded and Italian-flavoured Austro-Hungarian pomp, distinguished literary ghosts plus that curious mood you find in all border settlements. Lecce: Richard Rogers said it is the most beautiful city in the world. And I believe everything he tells me. Biarritz: another frontier city, this time with beaches and grand hotels. Istanbul: a world city for nearly 2,000 years and I have never heard anyone complain about the food. Ever. Tasmania: the Wales of Australia, which may or may not be a good thing, but certainly fascinates. Vancouver: I have never been to Canada and this seems the optimum version of it, combining sophistication with isolation. Korcula: Croatia, I am guessing, is the virgin Côte d'Azur before the tourists ravished it. Buenos Aires: I want to sit in a dark, wood 'n' leather bar reading Borges and sipping Viña Amalia Malbec Reservado, spasmodically dreaming of cheerful chiquitas and brooding, vintage racing drivers.
All of the above I wrote in London on a day with a wrought-iron sky and flurries of sleet against the glass. Travel can be a nightmare, but is sometimes a dream. Because most of us are optimists, we follow that dream. This is why we travel, in the head or on the road. And on these pages.
Join our new commenting forum
Join thought-provoking conversations, follow other Independent readers and see their replies