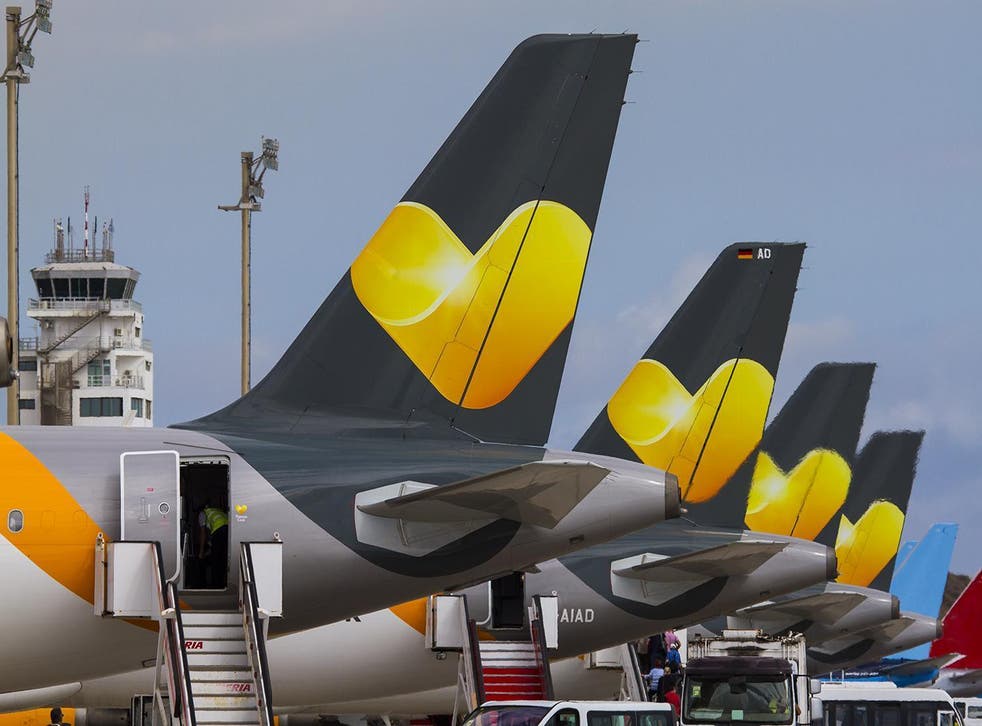 Glitch on Thomas Cook flight to Cuba leaves airline with £500k bill
Trip delayed 24 hours after Airbus A330 jet returned to Manchester with oil pressure problem
Simon Calder
Travel Correspondent
Tuesday 27 June 2017 15:13 Comments
Hundreds of Thomas Cook Airlines passengers have had their Cuban holiday extended by more than 24 hours after an inflight mechanical incident involving an Airbus A330. They will be paid £530 for the inconvenience caused.
Flight MT2652 took off from Manchester with 332 passengers on board on Monday afternoon, the destination Holguin in eastern Cuba. But as it was flying over the Atlantic about 200 miles west of the Irish coast, the pilots decided to return to the Thomas Cook base in Manchester because of an oil pressure issue with the left-hand engine.
No emergency was declared, and the plane made a normal landing.
Unusually, the plane was missing a wingtip on the left-hand wing, which caused some mistaken concern that part of the wing had fallen off. One newspaper headline read: "Jet returns to UK for emergency landing with a broken wing."
In fact, engineers had previously removed the wingtip - which is not an essential component, but an aid to fuel efficiency - for repair.
Passengers were given overnight accommodation in the Manchester area, and have continued their journey today on a different aircraft.
The 295 holidaymakers in Cuba who were expecting to fly back on Monday were able to stay at their hotels, and will return just over 24 hours late.
Thomas Cook has confirmed that all the passengers at both ends of the route will qualify for €600 (£530) in statutory EU compensation for the delay. They should apply to contact customer relations to have their claims processed. If they all claim, the compensation will total £335,000.
When the costs of hotel accommodation and the aborted flight are added, the holiday firm's total bill for the episode will be around half-a-million pounds.
Airbus A330 jets have encountered a series of problems in recent weeks, with an AirAsia X plane returning to Perth after an engine issue which left it "shaking like a washing machine", and a China Eastern aircraft returning to Sydney after a large hole appeared in the engine housing.
The original Thomas Cook Airbus A330 has been repaired and inspected, and is now back in service.
Register for free to continue reading
Registration is a free and easy way to support our truly independent journalism
By registering, you will also enjoy limited access to Premium articles, exclusive newsletters, commenting, and virtual events with our leading journalists
Already have an account? sign in
Join our new commenting forum
Join thought-provoking conversations, follow other Independent readers and see their replies