Travel Agenda: Designs on Brazil, Sublime sub continent, Country file, Golden age, Sleep tight, New leaf, Monkey business, 777

Show all 8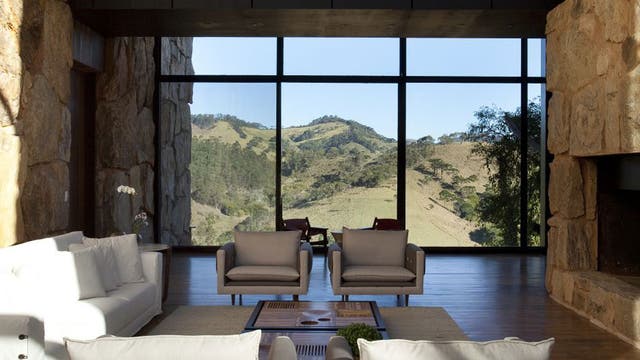 Travel Agenda: Designs on Brazil, Sublime sub continent, Country file, Golden age, Sleep tight, New leaf, Monkey business, 777
Where to go and what to know
Designs on Brazil
Check into Botanique, a new intimate hotel in the Mantiqueira Mountains in south-eastern Brazil, built from stone, glass and slate, and decorated with contemporary design pieces (botanique.com.br).
Sublime sub continent
Mughal India: Art, Culture and Empire has just opened at the British Library. The exhibition runs until 2 April and explores one of the world's great dynasties through manuscripts and paintings (bl.uk).
Country file
Abta has launched a new consumer website loaded with travel tips, deals, maps and facts on destinations from Morocco to the Maldives (countrybycountry.com).
Golden age
Next year, Holland marks a number of notable anniversaries – including the 400th birthday of Amsterdam's canals. VJV has a new four-night cruise on 11 April 2013, aboard MS Alegria, which visits a host of Dutch delights for £645pp (vjv.co.uk).
Sleep tight
A free smartphone app has launched that lists same-night availability for hotels in the UK. Hot.co.uk currently covers rooms in London, Liverpool, Manchester, Leeds, Edinburgh and Cardiff, with discounts of up to 50 per cent. Sister site Hot.es covers 18 countries in Europe and North Africa (hot.co.uk).
New leaf
January is traditionally the month of self-improvement. If you want to enhance your skills in the new year, the Riad El Fenn in Marrakech, above, is running two five-day courses in travel photography (13-18 Jan) and creative writing (22-27 Jan) (riadelfenn.com).
Monkey business
Steppes Travel is hosting a special evening event with British primatologist Jane Goodall, who has travelled the world studying the behaviour of chimpanzees since the Sixties. The UN Peace Messenger will speak at the Royal Institution in London's Mayfair on 3 December. Doors open at 6.30pm and tickets cost £25. Proceeds go to the Jane Goodall Institute UK. Bookings via 01285 880980; events@steppestravel.co.uk.
777
The price, in sterling, for a return business-class ticket from Heathrow to Seoul – almost the same as an economy ticket. The promotional offer, which must booked before 16 November, is being offered by British Airways as the airline relaunches its link to the South Korean capital. Travel dates are 2 December (when the route restarts) to 13 December (ba.com).
Join our new commenting forum
Join thought-provoking conversations, follow other Independent readers and see their replies