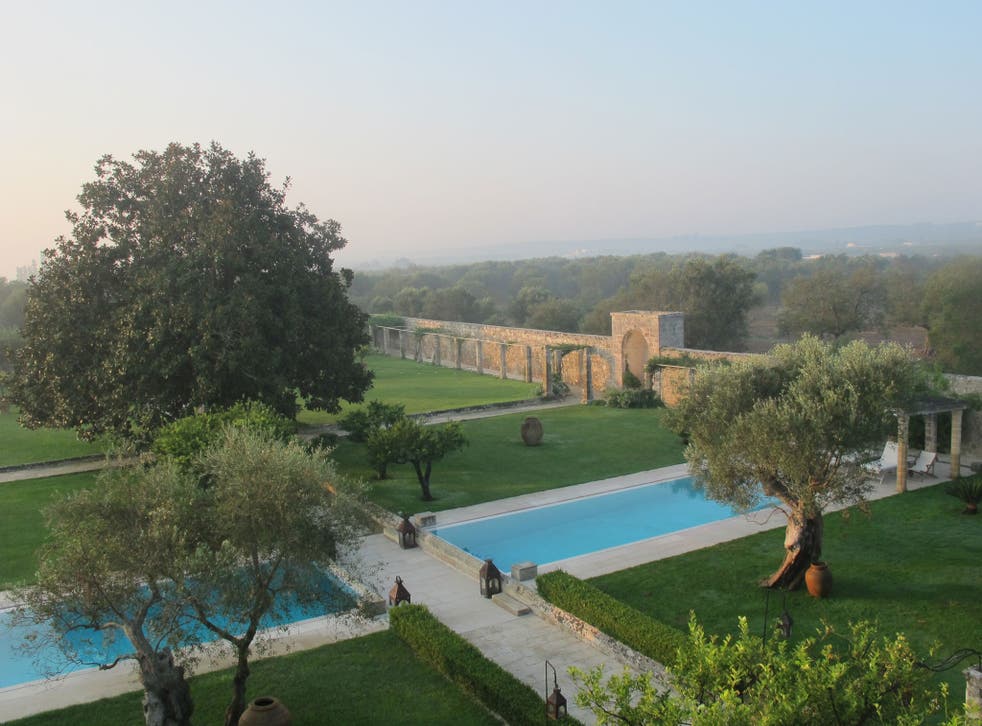 Travel agenda: from yoga in Puglia to dining at the Heathrow's new Terminal 2
Where to go and what to know
1. Limber up
Flavours Holidays is now offering pilates weeks in Puglia in southern Italy. Based at the Casino Pisanelli, a restored hunting lodge on the Salento Coast, the holidays feature daily lessons with cooking classes and visits to nearby towns, such as Lecce. From £1,599pp; 13 September-11 October.
2. Isle seat
Huma Island Resort has opened in the Philippines. The private island retreat comprises 81 waterfront villas, with their own Jacuzzis, plus seven restaurants serving everything from Italian to Lebanese food. There's also a spa with a glass floor that lets guests watch tropical fish float by.
3. Spain gain
The five-star Hotel URSO opens on 9 August within a palatial 19th-century building in Madrid. The Neo-Classical beauty is the latest addition to Pablo Carrington's portfolio – which also includes Cap Rocat and Torralbenc in the Balearics. Room service will feature delicacies from nearby shops.
4. Race day
A new website guides cycling fans around York's parking, camping and spectator hubs during the 2014 Tour de France – which starts in Yorkshire on 5/6 July. You can also pick up tickets to the opening Grand DéParty concert on 4 July (from £32.50) and buy a York Pass for access to the city's other attractions.
5. Story time
Book chain, Foyles, has launched literary tours. The one- and two-day trips visit UK sites associated with the Brontës, Shakespeare, Roald Dahl and Dylan Thomas. Then in January, novelist Marcel Theroux travels on a 13-day passage to India in time for the Jaipur Literary Festival.
6. Flower fest
The Singapore Garden Festival takes place from 16-24 August in the city's Gardens by the Bay waterfront park – home to towering "supertrees", flower domes and cloud forest. Thirty garden and floral designers will be on show. Tickets (S$18/£9).
7. Meal ticket
The Gorgeous Kitchen opens at Heathrow's new T2 on Wednesday. Run by a team of four British female chefs, it will aim to bring back glamour to the pre-flight experience. There will be a-la-carte options, such as beef carpaccio, with an express menu for time-pressed travellers.
8. Pool side
MGallery has opened a new hotel at Paris's Piscine Molitor. The Art Deco swimming pool closed in 1989, after its heyday in the 1930s when it was a cornerstone of Parisian life. It now features 124 rooms, a rooftop cocktail bar, a spa and bistro-style restaurant by the three-Michelin-starred French chef, Yannick Alléno.
Join our new commenting forum
Join thought-provoking conversations, follow other Independent readers and see their replies