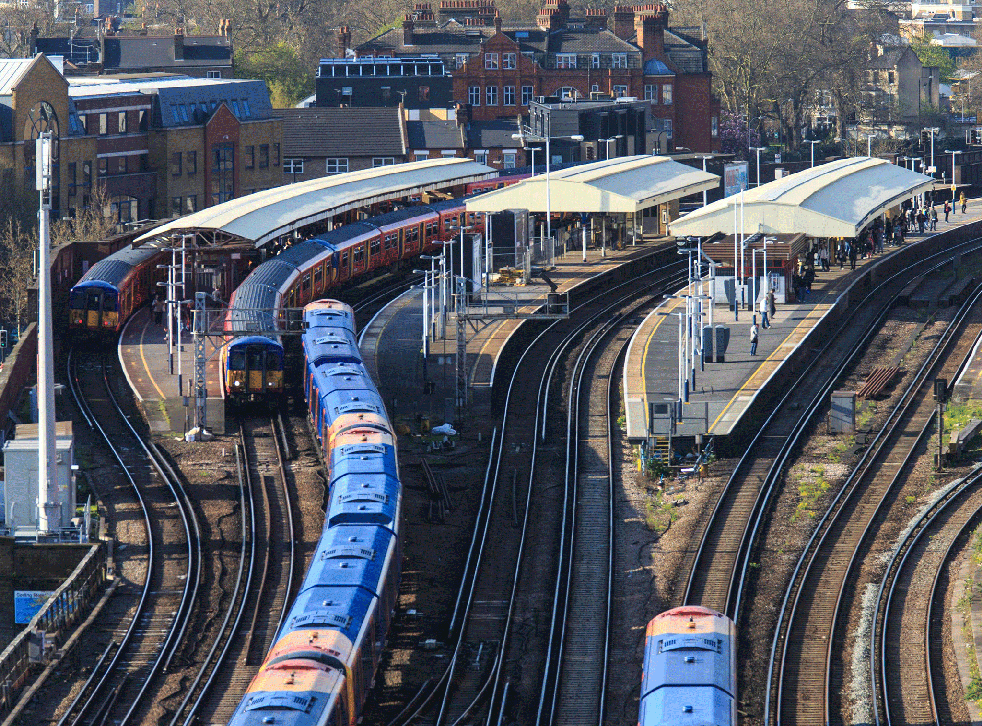 UK rail fares to soar due to Brexit inflation spike
'I could see Brexit was going to hit rail fares, and wondered how long it would take for people to notice'
Simon Calder
Travel Correspondent
Tuesday 15 August 2017 15:08 Comments
Many rail fares will rise by 3.6 per cent from January 2018, as a result of the high rate of inflation in July this year - which has been attributed to the EU referendum vote leading to a slump in the value of the pound.
July's Retail Price Index (RPI) is the measure by which train operators are allowed to increase "regulated" fares. Broadly, these are standard class weekly season tickets in England and Wales, most commuter fares in and around London, and off-peak returns.
The inflation figure means a weekly season ticket from Brighton to London will rise by £3.80 from £104.60 to £108.40. An off-peak return between Manchester and Birmingham will go up by £1.30 from £37.10 to £38.40. An annual season ticket from Winchester to London will top £5,000 for the first time, going from £4,952 to £5,130 – an increase of £178.
Ted Wake, a daily commuter from Winchester to the capital, said: "Every day South West Trains customers from Winchester have to stand and endure discomfort, having paid through the nose for a journey with inadequate numbers of seats."
The Campaign for Better Transport has called for a freeze on commuter fares. The Chief Executive, Stephen Joseph, said: "This rise will be the highest since 2013 and will leave many commuters struggling to meet the cost of their commute next year.
"That's why we want the Government to bring in a fares freeze for January; it's frozen fuel duty for the last seven years and we think rail fares should be given the same treatment."
Paul Plummer, chief executive of the Rail Delivery Group, representing train operators and Network Rail, said: "Money from fares pays to run and improve the railway, making journeys better, boosting the economy, creating skilled jobs and supporting communities across Britain, and politicians set increases to season tickets. It's also the case that many major rail industry costs rise directly in line with RPI."
Mark Smith, a former British Rail manager who now runs the seat61.com website, said: "In theory, RPI should be uncontroversial, it's a neutral non-increase in real terms. But these are not normal times.
"Brexit has led to a fall in the pound and a RPI figure much higher than usual, whilst pay is frozen or increases are limited. I could see Brexit was going to hit rail fares, and wondered how long it would take for people to notice."
Scottish travellers will face smaller rises in off-peak fares, because the government in Holyrood has a cap of RPI minus one per cent. A Glasgow-Inverness off-peak return goes up by £1.50 to £57.70.
Britain's leading fares expert, Barry Doe, has called for a complete overhaul in rail fares. "We have a system that featherbeds season ticket holders who get a cheap ride whilst penalising one-off peak users," he told The Independent.
Train derailment causes chaos at London Waterloo
"How can it make sense that one peak return to Stoke-on-Trent is £282 yet a weekly season is £386?" He criticised the system for allowing train operators to increase "anytime" tickets by much more than inflation.
"The mess we're in today with huge differences between peak and off-peak fares on inter-city routes is precisely because of regulation. Returns should be abolished and the whole network converted to single leg fares. BR would have done it by now."
Unregulated fares, which include most standard open, advance and super-off-peak tickets, will be set in December.
The terminus is undergoing massive engineering work during August. South West Trains urged passengers not to attempt to travel.
Register for free to continue reading
Registration is a free and easy way to support our truly independent journalism
By registering, you will also enjoy limited access to Premium articles, exclusive newsletters, commenting, and virtual events with our leading journalists
Already have an account? sign in
Join our new commenting forum
Join thought-provoking conversations, follow other Independent readers and see their replies