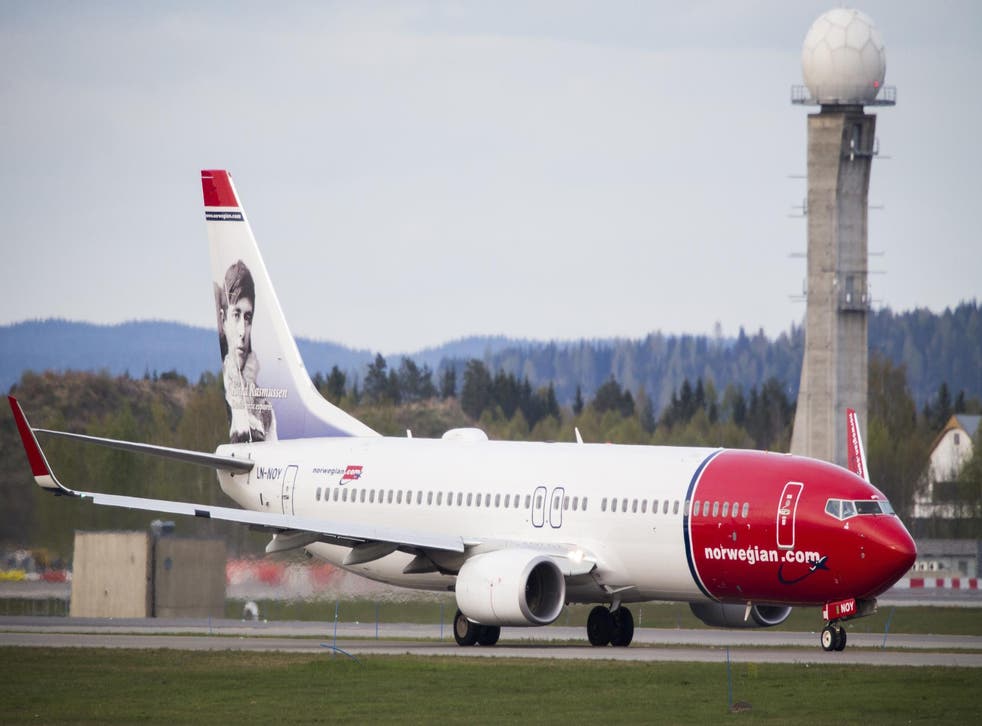 US pilots want to block expansion of Norwegian Airlines' low-cost transatlantic flights
Budget airline Norwegian 'will destroy our US airline industry and all of the jobs associated with it', claims letter to President Trump
Captain Todd Insler, who is chairman of the Master Executive Council representing 12,000 United Airlines pilots, described Norwegian as a "flag-of-convenience airline". In a letter to President Trump, he said Barack Obama's decision to allow budget transatlantic flights "will destroy our US airline industry and all of the jobs associated with it".
Norwegian has a Dublin-based subsidiary, Norwegian Air International Limited (NAI), which was set up to operate new transatlantic links using Boeing 737 jets. Shortly before Barack Obama stepped down as president, it was granted a US Foreign Carrier Permit.
Captain Todd claimed the airline's business model is based on labour contracts "governed by Singapore and Thailand" and "undercuts the marketplace – allowing NAI to steal US jobs".
He wrote to Donald Trump: "I am reaching out to you to ask for attention to this issue and your support for overturning this terrible, policy-setting decision from a lame-duck president.
"I hope you will boisterously oppose this bad decision."
But Bjorn Kjos, chief executive of Norwegian, told The Independent: "They are trying to protect their jobs. They don't like changes.
"We are doing exactly what Trump likes us to do. We have a lot of American employees, In the long-haul sector, we have more employees in the US than in Europe."
Willie Walsh, chief executive of IAG — the conglomerate that owns British Airways — said he expected the "open skies" agreement between Europe and the US to continue under the new American president:
"The consumer benefit is very clear and overwhelming. It has been very beneficial to our US allies."
Under the controversial "Fly America Act", Washington requires federal employees travelling on business "to use US air carrier service for all air travel and cargo transportation services funded by the US government."
Meanwhile, Ryanair has said it has no intention to start low-cost transatlantic flights while prices of long-haul aircraft remain high.
The airline's chief executive, Michael O'Leary, said he was setting up partnerships with other airlines to feed flights to the US from European hubs — with technology the main obstacle. He told the Airlines for Europe summit in Brussels: "If my IT people can get off their fat arses, by the summer of this year we will have our first feed agreement, for Norwegian or Aer Lingus."
Join our new commenting forum
Join thought-provoking conversations, follow other Independent readers and see their replies