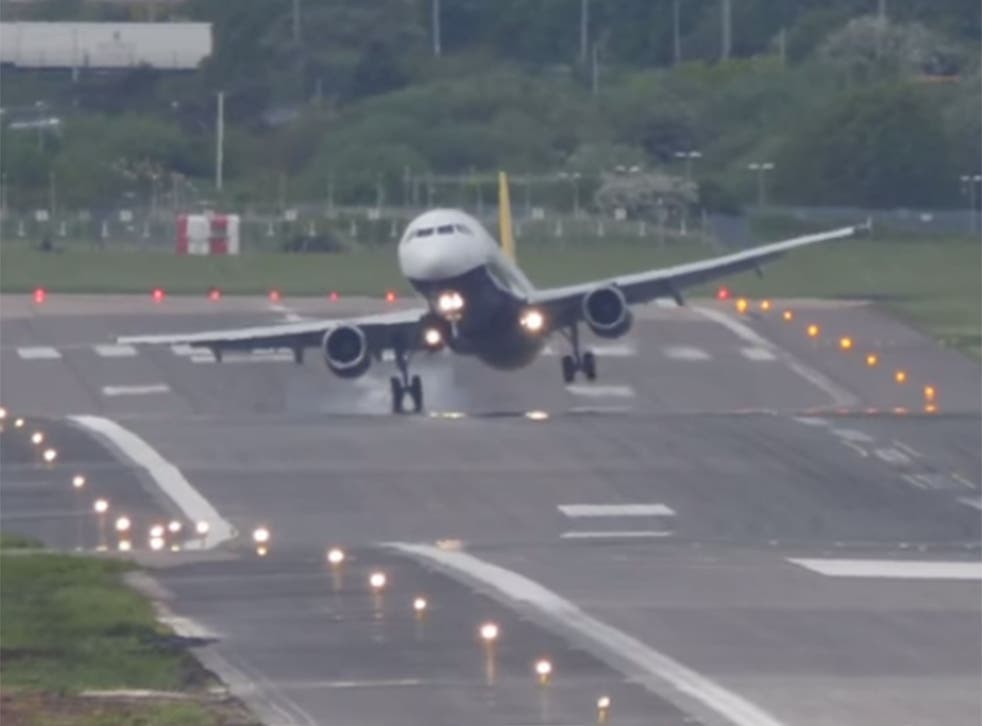 Video shows turbulent landings at a windy Birmingham airport
Flying enthusiast claims Birmingham has a reputation for 'turbulent approaches'
Videos from YouTube flying enthusiast flugsnug appear to show several aircraft facing turbulent landings at Birmingham Airport this week.
The videos posted on January 19 appears to show a Flybe aircraft hitting the runway but then being pushed sideways by strong crosswind. The aircraft tries to touch down one more time but it cannot keep its wheels on the tarmac and it aircraft takes off again to try to land later on.
However, a spokesperson for Flybe said normal flying conditions were reported on January 19 and that the footage could not have been from that date.
Another video shows an aircraft landing on the runway almost diagonally as it seemingly struggles to land in a more straight-facing manner. Even an Air France Airbus A320 is seen finding it difficult to hit the runway smoothly.
There have been some reports of aircraft facing problems landing at Birmingham airport before, with a Turkish Airlines Boeing 737 having to abort one landing due to high winds last August, while in December 2013, an Emirates flight from Dubai failed to land twice at Birmingham and was diverted to Gatwick.
Flugsnug writes on their YouTube that Birmingham has a "reputation" for "unusually gusty" and "turbulent approaches", something denied by the airport itself.
A spokesperson for Birmingham Airport said: "As with all UK airports, Birmingham Airport experiences challenging weather conditions occasionally, but aircraft remain able to land safely without incident."
Birmingham Airport had its busiest year in 2014, handling 9,707,449 passengers; an increase of 6.5 percent compared to 2013. Its top three routes are Dublin, Dubai and Amsterdam. The airport expects Dubai to overtake Dublin as the busiest route this year. American Airlines, Norwegian and Vueling are set to launch new services from the Midlands base in 2015.
Join our new commenting forum
Join thought-provoking conversations, follow other Independent readers and see their replies