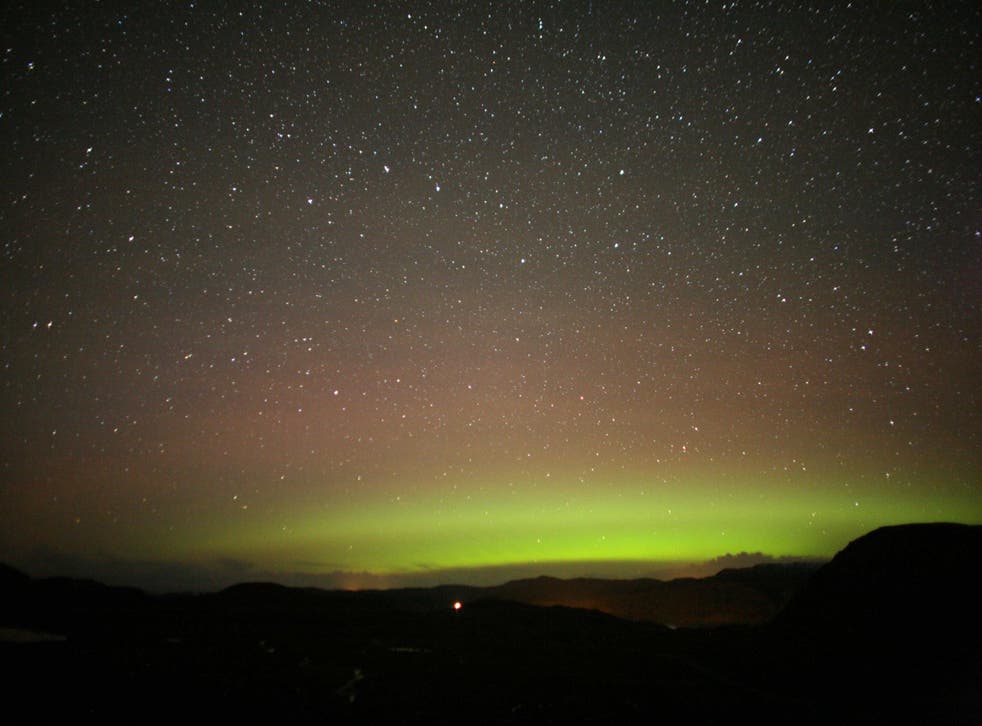 Where to see Northern Lights in the UK and other unlikely locations
Try watching the Aurora Borealis in Galloway - or in Russia
Northern lights – those streaks of green, blue ripples and dancing purples in the skies – are caused by solar wind from the sun colliding with magnetic particles. Sweden's Ice Hotel, glacial Iceland and the Arctic end of Norway are all excellent spots for catching the show, but the world has plenty of other Aurora Borealis-watching spots. Avoid the crowds and tick this off the bucket list in one of these unlikely locations.
Galloway Forest Park, Scotland
If it's dark enough, on a crisp, clear winter night you can in theory see the northern lights almost anywhere in Scotland. The Galloway Forest Park is particularly well suited, though, being an International Dark Sky Park, where the light is unpolluted at night thanks to its remoteness. It's popular with astronomers, because, as well as the northern lights, it's a great place for spotting shooting stars, the Andromeda Galaxy (one of a few galaxies that can be seen from Earth without a telescope).
Marquette, Michigan
It's fairly common to see the northern lights here, so much that residents often watch them from their back gardens. On a clear night head to the port city of Marquette, where light pollution is low. As an added bonus, it's on the banks of Lake Superior, and the lights tend to reflect on the water. The best months for sightings here – when the skies are at their clearest – are October, November and April.
Kola Peninsula, Russia
Brave the cold and base yourself in Murmansk, the largest Arctic city, near Russia's border with Finland. The lights are visible from September to mid-April, and the area gets 40 days of uninterrupted night during the winter. It's far enough north that you can see the lights from the city, but it's also worth getting out to explore the Arctic landscape – and while you're there try ice-fishing for trout.
Chena Hot Springs, Alaska
Head up to a heated yurt in deepest, darkest Alaska between September and March to catch the natural light show. Nightly trips from the Chena Hot Springs Resort leave at 10pm, and the yurt is 2,600ft up above sea level: because the higher your vantage point the better your chance of seeing the lights. And if you aren't lucky enough to see them you can always console yourself with a dip in the 41C springs.
Other places you might see the lights, if you're lucky
In the UK, you're most likely to see the aurora borealis around the spring and autumn equinoxes. At the right times, there have been sightings in spots such as the Brecon Beacons in Wales and Northern Ireland's northernmost point in County Donegal. The Met Office and the British Geological Survey issues information detailing when it's best to see them, so check with them for up-to-date information.
Click here to view our Northern Lights tours, with Independent Holidays.
Join our new commenting forum
Join thought-provoking conversations, follow other Independent readers and see their replies