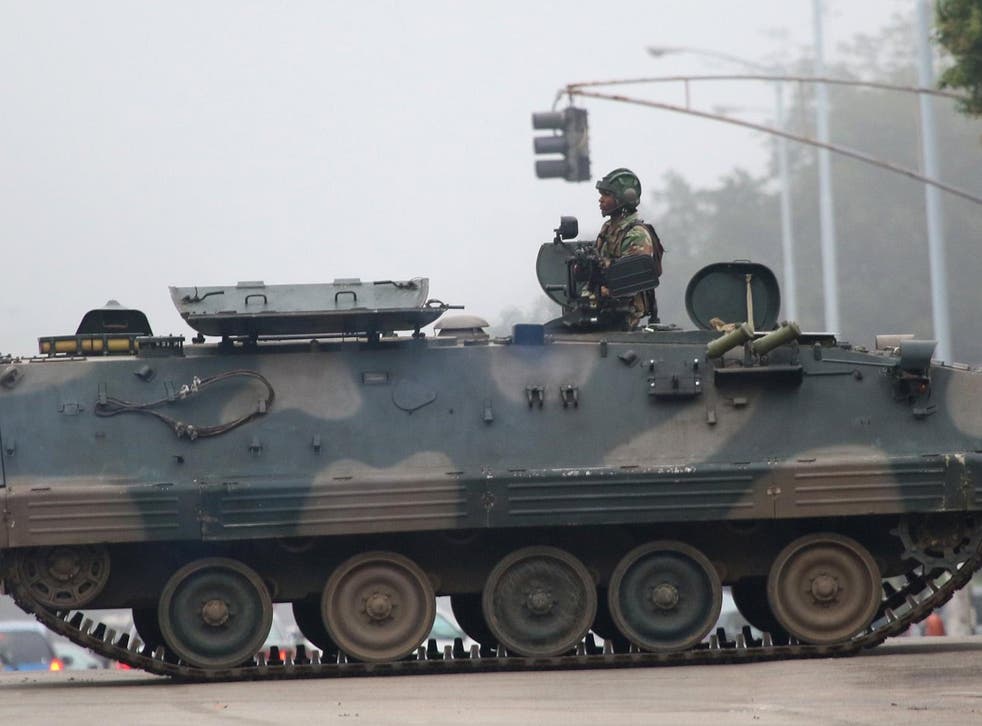 Zimbabwe Crisis: 'Keep off the streets' in Harare, British citizens told
Almost all of the UK nationals in the Zimbabwean capital are expatriates or business travellers
British citizens in the Zimbabwean capital, Harare, have been told to stay off the streets as the country's military said it had seized power from President Robert Mugabe.
The Foreign Office issued the warning amid the confusion of Wednesday morning. It said: "Due to the uncertain political situation in Harare, including reports of unusual military activity, we recommend British nationals currently in Harare to remain safely at home or in their accommodation until the situation becomes clearer."
Gunfire and explosions have been heard across the capital, and at 4am local time a military official appeared on television to say that it had taken power in a move against "criminals" associated with the 93-year-old leader.
Almost all of the UK nationals in Harare are expatriates or business travellers.
Tourism is one of several important industries that has largely collapsed during the decades of ZANU-PF rule. Air Zimbabwe has shrunk from being an intercontinental carrier to a tiny network using elderly jet aircraft.
Most of the nation's tourist industry is concentrated in the area of Victoria Falls, on the Zambian border.
The US State Department went further than the UK Foreign Office by urging Americans anywhere in Zimbabwe "to shelter in place until further notice".
A bulletin from the US Embassy in Harare said: "As a result of the ongoing political uncertainty through the night, the Ambassador has instructed all employees to remain home tomorrow.
"US government personnel have been instructed to shelter in their residences tonight and work remotely from home on November 15. The embassy will be minimally staffed and closed to the public."
World news in pictures

Show all 50
British Airways used to fly Boeing 747s from London to Harare, but abandoned the route over a decade ago due to falling revenue.
Join our new commenting forum
Join thought-provoking conversations, follow other Independent readers and see their replies