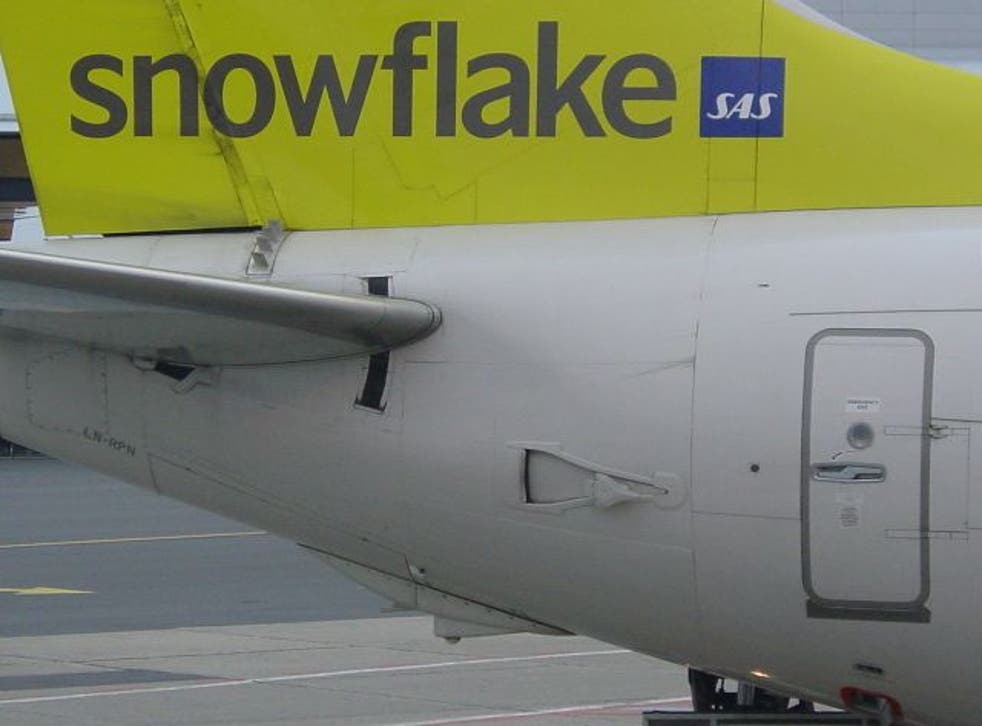 Simon Calder: No trip with Zip – it's Buzzed off, along with Song and Ted
In the unlikely event that the boss of a large, legacy airline should seek my advice on the single biggest pitfall he or she should avoid, my answer is ready and waiting: if ever you are tempted to parcel up part of your full-service business as a low-cost carrier, and give it a catchy, single-syllable name, resist.
You can see how established airline executives could be seduced into making such an almighty blunder. Perhaps there's a new kid in town, in the shape of a young, aggressive and successful competitor such as easyJet or JetBlue or Ryanair. Passengers, tempted by low fares, abandon the established airline in favour of the upstart. If you can't beat them, goes the understandable-but-flawed thinking, join them.
"We can cut our costs and therefore our fares," the rationale continues, "and win back passengers who would surely rather fly with us." Then they come up with a catchy, easy to remember name: "Song". Or "Ted". Or "Zip". Or "Buzz".
Typically, these low-fare airlines last no longer, in years, than the number of letters in their name. During this brief corporate lifetime, travellers typically enjoy an interlude of artificially low fares courtesy of the parent company before shareholders demand the head of whoever dreamed up the idea, on a plate. The all-too-few passengers who flew on Buzz during its forlorn 39-month history were subsidised an average of €20 per flight by the generous owners of KLM.
Almost every attempt at creating a cheap airline-within-an-expensive-airline fails. In the US, Ted was United's second attempt at competing with the likes of Southwest and Frontier, and as dismal a failure as the first.
A decade ago, Air Canada ploughed millions into its no-frills offshoot Zip to counter the emergence of low-cost WestJet. Even though the Canadian national airline hired a former WestJet chief executive, the venture proved to be worth zip. All that was left in the former head office in Hanger 101 at Calgary airport: unused bundles of sick bags (labelled with an equally zippy name, "Yuk"), and lots of lime-green paint that Zip never got a chance to apply to new planes.
A consignment of that paint was presumably sent south of the border to Delta, for its short-lived attempt to copy its low-cost rival, JetBlue, with Song. After a couple of discordant years, Song proved a flop and was deleted.
This is beginning to seem a lot like a scratched record (ask an older person what they were): same paint, same story with SAS, with the only difference that the Scandinavian airline's lime-green low-cost carrier had two syllables. It made no difference: Snowflake soon melted away in the hellish fires of low-cost competition.
Why did they all fail? In a word: legacy. In most industries, a long, proud history is an asset. In aviation, it's a liability. Long-established airlines have long-established labour agreements, which – given some astute deals secured by trade unions over the decades – mean productivity per pound is inevitably lower. Often the agreements go way beyond pay and hours, and extend to the airline's commercial options: Zip was limited to just 20 planes, because the pilots' union would not allow any more.
BA showed the way to Go
The rare success stories, such as the Qantas subsidiary Jetstar and Iberia's Clickair (now merged with Vueling), show that you need to start with a blank piece of paper, rather than being entangled by restrictions on who does what, for how long and for how much, on the ground and in the sky. Each rising star was set up away from the parent airline's main base, with bosses allowed to indulge in blue-sky thinking.
Blue Sky, indeed, was the code name for BA's low-cost offshoot, Go, which must be counted as one of the great start-ups of all time: with a £25m investment, it was sold within five years to rival easyJet for 15 times its original price tag.
Air France invites passengers to hop on
For all of us who love France, one of the more scurrilous Sun headlines, in response to calls for greater European integration, was "Hop off you Frogs". Yet strong rumours in aviation suggest that Air France is about to launch a "new" airline called Hop! (yes, complete with the exclamation mark). For this news I am indebted to "Dennis the Alsatian", who works at Strasbourg airport and contributes to the forum on Airliners.net. (His tagline is, "OK, I am French, but I am not on strike".) Dennis asserts that three of Air France's regional subsidiaries – Brit Air, Airlinair and Regional – are to be bundled together in an effort to make them profitable. The launch is said to be scheduled for 28 January, but the website Hop.fr is already up with a message that translates as "Hop! Making Europe smaller".
Air France has (too) many subsidiaries. Besides the trio being roped together for the three-legged Hop!, there's Transavia, its Dutch no-frills airline, which flies as far north as Lapland and as far south as Cape Verde. And CityJet, the commuter carrier that mainly flies to and from London City airport. They may soon find that it's hip to be Hop!, and that the rationalised carrier is the best thing since frogs' legs. But history suggests otherwise. As they sometimes say in Ireland (where, bizarrely, CityJet is headquartered), "I wouldn't start from here."
Join our new commenting forum
Join thought-provoking conversations, follow other Independent readers and see their replies