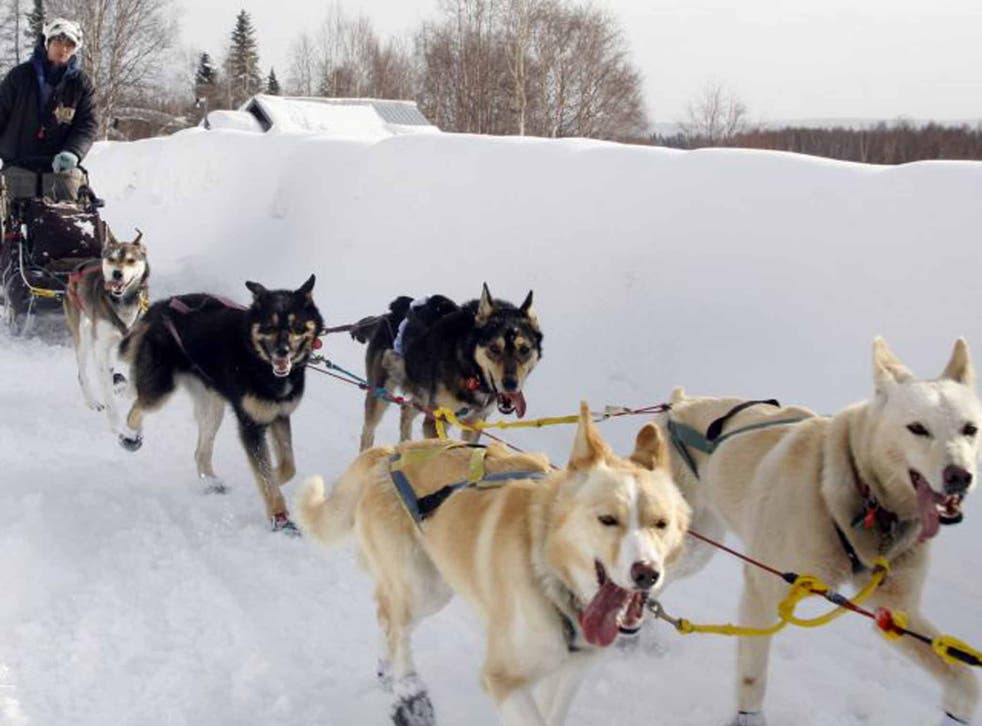 Not into skiing or snowboarding? There are other ways to enjoy the snow
There are plenty of ways to explore spotless winter landscapes that don't involve hurtling downhill on skis or a snowboard, from husky sledging to snowshoeing
Norway's highlands are the perfect place to tramp along icy trails – you can go solo and rent snowshoes and poles from local ski-hire shops from around Nkr200 (£15) a day, or Fjord Tours (00 47 55 557 660; fjordtours.com) offers guided snowshoe hikes above the fjords, departing from Flam (Nkr 690/£53 for a 2.5-hour hike).
For a longer adventure, Inntravel (01653 617 005; inntravel.co.uk) has a week of winter activities, based in Hindseter, including guided snowshoeing, icewalking and elk-spotting safaris. It costs from £1,190, including meals and flights from Heathrow.
Even adamant non-skiiers should give cross country skiing a try – the gentler pace makes it better suited to slow travel and wildlife-spotting. Whistler in Canada – with over 100 miles of trails and reliably good snow – is the perfect place to learn. As well as being fantastic exercise, nordic skiing is almost silent, so you're more likely to spot local wildlife. Cross Country Connection (001 604 905 0071; crosscountryconnection.ca) offers private lessons for C$119pp (£58) per day, including ski rental.
There's little more exhilarating than rushing through a frosty tundra on a sledge pulled by a team of huskies. In March, hardened mushers will arrive in Alaska to take part in the Iditarod Sled Dog Race (iditarod.com), crossing 1,150 miles from Anchorage to Nome. Follow in their pawprints with Fairbanks-based Blue Kennels (001 907 488 311 9; blue-kennels.com) which offers day mushing tours ($285/£190 for five hours, including lunch). Or for a rough and ready adventure, they'll teach you to drive a team of dogs yourself while you spend a week exploring the Alaskan wilderness (from $2,100/£1,400 including transfers, food and accommodation, but not international flights).
The Sami people live in Lapland, which encompasses the frozen north of Norway, Sweden and Finland, and spend the dark winters ice-fishing for salmon, and racing reindeer. Stay with the Sami in their homeland in the Arctic Circle, known as Sapmi, and try your hand at driving reindeer, listening to folk stories in a traditional tepee, and trying to spot the Northern Lights. Stay at Sami-run Nutti Sami Sida (004 698 021 329; nutti.se) in Swedish Lapland – a night in the Reindeer Lodge costs Skr1,610 (£130) per person, including half board and transfers from Kiruna. Snowshoes and cross-country skis are free, and reindeer sledging starts at Skr1,980 (£159) for a half day, with lunch included.
Join our new commenting forum
Join thought-provoking conversations, follow other Independent readers and see their replies