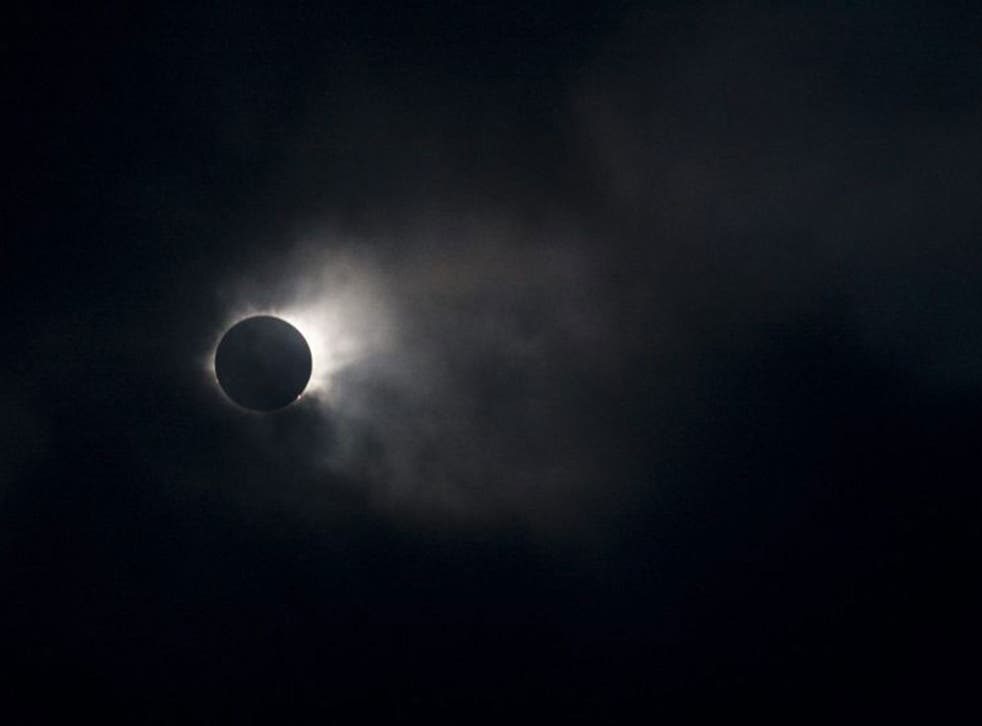 Solar eclipse: easyJet plane detours over Faroe Islands, one of just two places with totality
The pilot circled over the ocean enroute to Iceland, giving passengers an amazing view
A handful of lucky easyJet passengers today had the chance to enjoy a once-in-lifetime opportunity - a spectacular view of the total solar eclipse.
Three planes flying to Iceland from various destinations in the UK this morning passed over the remote Faroe Islands, one of just two locations in the entire world where the natural phenomenon could be viewed (here in the UK the eclipse was only partial).
And one pilot generously circled above the ocean, in order to make the most of the awe-inspiring sight. Flight EZY 6747 departed Belfast at 08:05 and passed almost directly over the Faroe Islands at the right time, meaning that passengers had a front row seat as the moon completely blocked out the sun.
Flights EZY 2295 and EZY 1805, which departed from both Luton and Manchester at 07:45, also took the same route.
Ali Gayward, easyJet's commercial manager for Iceland, said ahead of the flights: "It's great that easyJet passengers will be in the right place at the right time on Friday and are set to be rewarded the best view anywhere in the world from 37,000 feet.
"We would encourage passengers to bring eclipse viewing specs with them and keep their window blinds open for the safest but most spectacular way to view it."
Solar eclipse 2015 in pictures

Show all 28
A solar eclipse happens when the moon lines up between the sun and the Earth. This casts a lunar shadow on the Earth's surface and obscures the sun. During a partial eclipse, only part of the sun is blotted out.
The Faroes and Norway's Svalbard archipelago were the only two places on land where the eclipse was total.
Britain's Met Office said 95 per cent of the sun was covered in the Hebrides, Orkneys and Shetland Islands, and one per cent less further south in Glasgow and Edinburgh.
However, many in the UK missed out on the eclipse, as a cold front brought a blanket of cloud that covered up the view
In Copenhagen, the sun was 85 per cent covered up while 80 per cent was hidden in southern Sweden.
The last total eclipse was in November 2012 over Australia. The next one will be over Indonesia in March 2016, according to NASA.
Additional reporting by agencies
Join our new commenting forum
Join thought-provoking conversations, follow other Independent readers and see their replies