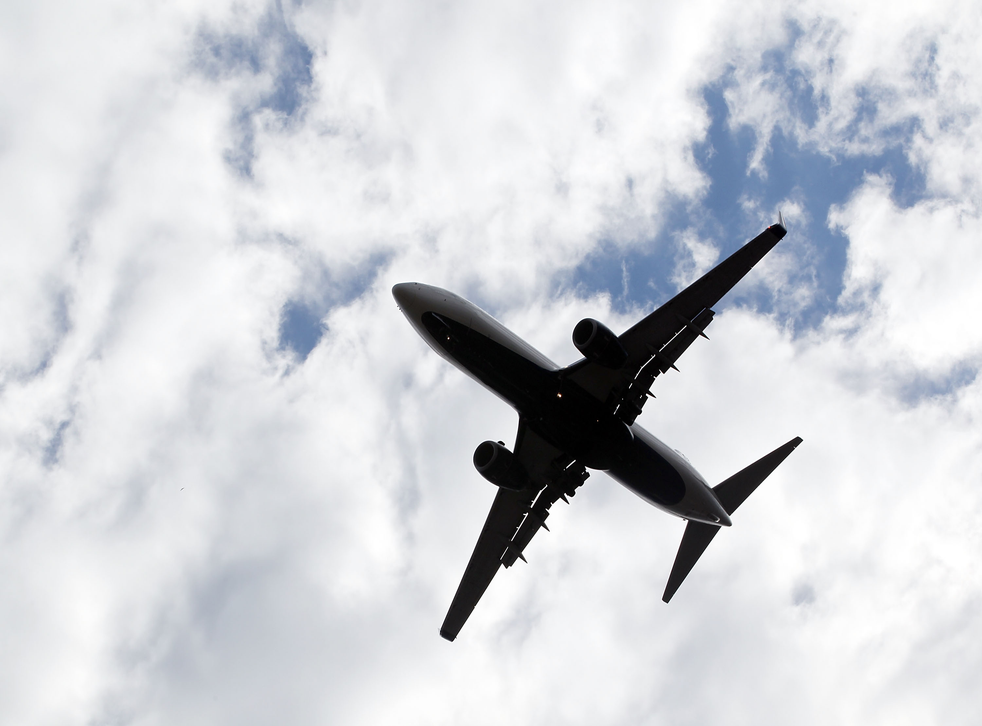 Independent Travel Awards
The Independent Travel Awards 2015 - shortlist
The Independent Travel Awards combine public acclaim with expert judgement to reveal the best of the best, recognising outstanding travel providers. Over the past few weeks thousands of votes and hundreds of nominations have been distilled down to a shortlist from which the judges can choose the worthy winners.
Airport
Which airport worldwide is actually a pleasure to use? The search for the best airport focuses abroad on the traditional favourites. Singapore Changi: "The pool clinches it - the perfect place to relax when you're on a long haul flight." Amsterdam Schiphol: "Short queuing times. very clean airport with fantastic airport shopping." Hong Kong: "Efficient, well maintained lounges and plenty of shops and good restaurants." In the UK, Heathrow, London City, Manchester and Southend made the shortlist - which is completed with Calgary, which is "helpful and friendly".
Amsterdam
Calgary
Heathrow
Hong Kong
London City
Manchester
Singapore
Southend
European airline
From the UK, four airlines were highly rated: British Airways ("a much more civilised and relaxing experience than any other European airline"), easyJet ("A simple straightforward way to fly in Europe without any hassle"), Jet2 ("Great flight times, decent seat pitch and always a friendly onboard service") and Monarch ("Cheap, reliable, comfortable planes").
They are up against four foreign airlines: Aegean Airlines of Greece ("Great food and staff friendliness"), the Dutch airline KLM ("Very comfortable for short to medium haul journeys, the snacks and drinks provided are always of high quality), Ryanair ("I can't think of a company who have turned around, admitted they were wrong and now offer in some ways a better service than other airlines for a cheaper price") and Vueling of Spain ("Far more customer-friendly, as well as offering destinations that the other airlines do not cater to").
Aegean Airlines
British Airways
easyJet
Jet2
KLM
Monarch
Ryanair
Vueling
Long-haul airline
The UK is the world's aviation hub, with keener fares and more choice than any other European nation. This award will go to the carrier that provides the best combination of innovation and value. In the extensive shortlist, Australasia is represented by Air New Zealand and Qantas; the Gulf by Emirates and Etihad; the UK by British Airways; the Nordic countries by Icelandair; Africa by Ethiopian Airlines; and Asia by Singapore Airlines.
Air New Zealand
British Airways
Emirates
Ethiopian Airlines
Etihad
Icelandair
Qantas
Singapore Airlines
Train operator
This category attracted a wealth of nominations for rail providers at home and abroad. In Britain, Chiltern Railways, Great Western Railway's Night Riviera (Paddington-Penzance) and the west coast operator, Virgin Trains, rated strongly.
Abroad, there was a diverse range of suggestions. Argentinian Railways made the shortlist for its rejuvenated "Train to the Clouds" and new 10-minute, £1 train between the Argentinian city of Posadas and Encarnación in Paraguay. Eurostar was included for its most ambitious venture yet: a direct train year-round from the Thames to the Med. Trenitalia attracted positive comments such as "Fast frequent trains between Pisa and Florence that are clean, modern and air conditioned." In contrast, the Venice Simplon-Orient-Express was praised for its "refined luxury from a bygone age."
Argentinian Railways
Chiltern Railways
Great Western Railway's Night Riviera
Virgin Trains
Trenitalia
Eurostar
Venice Simplon-Orient-Express
Ferry company
The leading contenders serving Britain are Caledonian MacBrayne of Scotland ("allows tourists to experience both the beauty of the landscape as well as the rhythm of life in this part of the UK"), P&O Ferries ("Hull to Zeebrugge - excellent all-round ferry crossing"), Scillonian Ferries ("Good customer service - particularly in cancellations") and Brittany Ferries ("Such lovely staff, kept smiling and performing under difficult sailing conditions") - which has recently introduced Economie crossings - few-frills sailings that offer fares competitive with the airlines.
Three foreign operators make the shortlist: the Canadian west coast operator, BC Ferries, is praised for "Stunning views and wildlife spotting on trips, like a special paid-for tour". Navigazione Lago di Como offers reliable crossings of the Italian Lakes amid dramatic scenery. And Istanbul's extraordinary network of Bosphorus Ferries hardly seems to have been dented by a new rail tunnel connecting Europe with Asia, and offers no fewer than 14 intercontinental routes for a flat 4TL (£1) fare.
BC Ferries
Bosphorus Ferries
Brittany Ferries
Caledonian MacBrayne
Navigazione Lago di Como
P&O Ferries
Scillonian Ferries
Cruise line
Readers have plenty of strong views in this category. Celebrity is: "Better than the rest. Not by much, but in every category they are just that little bit better than the others." Cunard offers: "First-class service from every aspect, with reasonable prices." Fred Olsen has: "The friendliest and most helpful staff and the food is divine." P&O Cruises provides: "Simply superb service on their fantastic new ship, Britannia." And Royal Caribbean offers: "Luxury, comfort and just the right amount of casual to make it a complete holiday."
The shortlist is completed with a pair of outliers: Hurtigruten of Norway ("Service, friendliness and combination of regular ferry with special trips") and Viking - known as a river-cruise specialist ("High-quality accommodation, and interesting and entertaining excursions)" but which has extended its offering with its first ocean-going ship, Viking Star.
Celebrity
Cunard
Fred Olsen
Hurtigruten
P&O Cruises
Royal Caribbean
Viking
Travel company - winter sports
Ski Independence, the "go-to operator " for North American winter sports holidays, makes the shortlist. The market leader, Crystal, offers "straightforward holidays at a good price and their chalet hosts are very good." Inghams' brochure descriptions "are true and honest so you know what you are getting … lots of useful information included, e.g. how long the walk is to the ski lift". Erna Low, the UK's oldest independent winter-sports operator, gives "great attention to detail". Neilson has "The most friendly, attentive and helpful staff. They run a very tight ship in their hotels." Finally, Ski Miquel is a well-regarded small operator with hand-picked resorts in the Alps and Spanish Pyrenees: "Very good chalet operator with fun ski hosting."
Crystal
Erna Low
Inghams
Neilson
Ski Independence
Ski Miquel
Travel company - beach
Thomson and Thomas Cook, the giant tour operators, received plenty of reader accolades. But at the other end of the scale spectrum, Agni Travel was recommended for "good-value accommodation with a personal but not intrusive service". Audley Travel's are "responsive and expert creators of tailor-made travel". Original Travel has shifted its focus from "the big short break" to tailor-made trips with a difference and offers collections that specialise in diving in adventurous locations, innovative family holidays and honeymoons. Sandals "create the best barefoot, beach enjoyment in many of the world's most beautiful places". And Sunvil continues to innovate, with a programme on Sweden's west coast that includes the chance to take part in a "Lobster Safari", as opposed to spending too long in the southern sun and simply looking like an overheated crustacean.
Agni Travel
Audley Travel
Original Travel
Sandals
Sunvil
Thomas Cook
Thomson
Travel company - adventure
Exodus has teamed up with the Zoological Society of London (ZSL) to offer expert-led wildlife holidays, from India to Antarctica. Explore offers "Great destinations, knowledgeable guides". G Adventures has launched a 10-day trip to Haiti that does more than visit the colourful capital and astonishing Citadelle Laferrière - it also encourages travellers to engage and help with the Art Creation Foundation. "Haiti has a future. Be a part of it," says the company.
Intrepid "do the most authentic, local-centric trips, and even include public transport." TDA Global Cycling offers tours ranging from the Silk Road to the Trans-Europa Trail, from Russia to Portugal. Tribes Travel helped one reader "draw up a tailor-made itinerary for the trip of a lifetime to Ecuador and the Galapagos". Trailfinders offers "bespoke travel experiences around the world". Wild Frontiers "makes you feel you are helping communities rather than just being a voyeur and taking from them." And Zegrahm Adventure is possibly the only operator offering Cuba, Iran, Zambia and the Falkland Islands (but not on the same trip).
Exodus
Explore
G Adventures
Intrepid
TDA Global Cycling
Tribes Travel
Trailfinders
Wild Frontiers
Zegrahm Adventure
Destination innovation
The diverse list begins on the M5 with the Gloucester Services, opened by the Prince of Wales this summer. The Gobbins Cliff Path has just opened on the coast of Antrim - a spectacular trail along the base of a cliff, providing a fresh and dramatic yet safe way to experience a corner of Northern Ireland with views across to Scotland. At the other end of the UK, the resuscitation of Dreamland - a classic funfair - continues the reinvigoration of the seaside heritage of Margate, Kent, triggered by the waterside Turner Contemporary.
Attabad Lake Tunnel, on the Karakorum Highway in Pakistan, which involved constructing two bridges and five tunnels to overcome the effects of a massive landslip. Freeport, Maine is a small and sleepy New England town that happens to be the home of L L Bean; the outdoor equipment company offers absurdly good value $25 "taster" sessions for a range of activities that includes archery and stand-up paddleboarding.
Across in India, after warning British travellers that they would need to attend a visa centre to be fingerprinted in advance of a visit, the authorities later completed a volte-face and declared the UK was one of the countries for which cheap(er) online visas would be issued without fuss. Vietnam has just instituted visas on arrival, technically on a trial basis but which is likely to become permanent; and China has extended its 72-hour visa-free welcome to transit passengers.
Attabad Lake Tunnel, Pakistan
Visa changes, China
Freeport, Maine
Visa changes, India
Gloucester Services
Gobbins Cliff Path, Co Antrim
Dreamland Margate, Kent
Visa changes, Vietnam
Place to stay - luxury
The shortlist has a rich diversity of locations and styles.
Ashford Castle, County Mayo, Ireland: "Splendour and hospitality pure - finest Irish cuisine with fresh fish plucked from the lake."
&Benguerra Lodge, Mozambique: "Comfortable, amazing scenery, fantastic food cooked by private chefs. It was the experience of a lifetime."
Hotel Brosundet, Alesund, Norway: "Wonderful small waterside boutique hotel - tastefully refurbished old warehouse, superb restaurant."
Constance Tsarabanjina, Madagascar: "Other than the stunning natural setting, the personal service is what makes it stand out and what makes you want to go back."
SoHo Grand Hotel, New York: "From checking in to the turn down of the sheets, to the maid service to the ports! Pure elegance and luxury."
Soho Farmhouse, Oxfordshire: A deft move from this ambitious group, offering a Center Parcs concept for the jet-set.
Titanic Hotel, Liverpool: "An amazing boutique hotel that has kept all the charm of the original building while incorporating modern touches. And the spa is divine."
The Reverie Saigon, Ho Chi Minh City: A melange of tradition (Rolls-Royce Phantom), style (individually furnished rooms) and altitude (rooms start from the 27th floor of the city's highest building).
Place to stay - family
Airbnb: "Shaking up the travel industry - love this company - fresh thinking with community at its heart. Deserves to be in for the long haul!"
Bedruthan Steps Hotel, Cornwall: "A well-run hotel for all age groups, well set up to allow adults to have an evening meal while the children are safely looked after."
Butlins: New chalets celebrating the Butlins tradition have opened at Minehead, demonstrating that this heritage brand is improving its game.
Landmark Trust: The 50th anniversary celebrations have highlighted recent new additions to the portfolio, including St Edwards Presbytery in Ramsgate."Their properties are fascinating and their handbook is full of fascinating information - it's a joy to read."
The Pig Hotels: A spot-on collection of hotels that appeal to all ages. Comfortable, but stylish design; excellent locations - particularly Studland Bay in Dorset; impeccable food and friendly service, all at an accessible price.
Port Lympne, Kent: The recent addition of Treehouses means that families can now enjoy the park's "wild" animals in a range of attractive accommodation options.
Rex Turtle Beach Hotel, Tobago: "Small hotel who are so good with kids and know that the adults want to relax. Lovely people, beautiful place."
White Point Resort, Nova Scotia: A family-owned property in a superb coastal location an hour west of the capital, Halifax. Following a fire four years ago, all that remains of the original main house is the fireplace. But the resort is thriving once again, with a wealth of activities from cycling to paddleboarding, at prices way below similar places in the US.
Place to stay - budget
Banana Bungalow, San Diego: "The only hostel on the West Coast of the USA that's right on the beach front."
Freehand Hotels: Sophisticated budget accommodation in Chicago and Miami - hotel design with a hostel philosophy.
Generator Hostels: The big hostel operator (in both senses) has come a long way since refurbishing a police residence in Russell Square, with eye-catching new openings in Venice and Paris.
Mhor 84 Motel, Perthshire: "Gorgeous, no frills and great food." The room-only rate is £80.
Monumental Movieland Hotel, International Drive , Orlando:"Clean and convenient for the budget conscious." Free shuttles to Walt Disney World and Universal. Doubles from $49.
pitchup.com: "It has camp sites on that I've never even considered. The search functionality means I can see whether they have wifi, whether they accept dogs, it's perfect - and they have a real range of accommodation from pitches to tipis and amazing random getaways."
Safestay Hostel, York: "I love the heritage of the building and it's in a great location. You really don't expect to find such style, comfort and design at budget prices!"
YHA Sydney: "Unbelievably cheap considering the location which is better than most hotels in Sydney. It's a short walk down to the harbour. The staff are friendly and the breakfast is immense."
Best travel app
Travel and the smartphone are made for each other, and in an extremely crowded market this award selects the most valuable app for travellers.
British Airways: "It's easy to use, has all the info I need and saves printing off boarding pass. Allows booking to be managed on my phone on the go."
BlaBlaCar. If you're travelling long-distance in your car, offer a ride to other members. If you need to travel, choose a ride and make an agreed contribution to driving costs. Organised hitch-hiking.
booking. com: "Best Travel App. Best choice of hotels with customer reviews and good prices, good location map and don't have to pay till you stay option."
Citymapper: "Has the best and most user-friendly methods of travel. It helps me day to day to get around London and I was also able to use it in Barcelona which was more helpful than any others (including Google maps)."
Skyscanner: "Always used this and it's the best app ever, for finding you the best deals on travel sites, for hotels, flights and car hire if needed. It's easy to use and great for searching as you can keep your search to see if there are any changes in the prices"; "Simple to use. Great UX. Does exactly what it says on the tin and saves every time. My first port of call for flights always.
Seat Alerts by ExpertFlyer: : "many travellers tell us how frustrating it is that they can't find a decent seat on board a flight. Seat Alert keeps an eye on the changing seat maps for each flight and lets you know if a suitable vacancy appears."
Spotted By Locals: "Unbiased recommendations from people who actually live in the cities being written about."
TripIt: "It allows you to plan everything and then gives you a timeline. It's basically a personalized travel itinerary. And they have an internal map, so you don't have to toggle with a different app to figure out where you're going."
Uber: "Get a taxi, private car or rideshare from your mobile phone. Uber connects you with a driver in minutes," says the firm.
Best travel guide
The Alentejo (Bradt): "Bradt guides reach places others just won't go which is great for the more adventurous traveller."
The Book of the Bothy (Cicerone): Wanderlust editor, Phoebe Smith, provides an accessible introduction to her favourite "stone tents" in remote locations across the UK, and explains the etiquette of using them.
Best In Travel 2015 (Lonely Planet): "I feel like I am getting an insider's opinion on the best places to travel to."
Herb Lester Associates: These enhanced city maps bring fun back to travel and offer new ways of seeing the familiar, for instance this year's Velvet Underground guide to New York.
Microadventures by Alastair Humphreys, whose guiding principle is: "Adventure is only a state of mind."
Puerto Rico Top 10 (Dorling Kindersley): "Eyewitness Guides are quite simply the most beautiful travel guidebooks. My partner and I are so passionate about taking these colourful, intelligent and fascinating books with us whenever we travel that we look forward to reading them as much as the trip itself."
Victionary's Citix60: Sixty local creatives offer their take on their home city, offering insider tips for places you may not ever otherwise find.
Reader's Choice Award
David Attenborough, wildlife broadcaster - "Inspiring us to discover the world and all its natural wonders."
Patrick Leigh Fermor - "An inspiration in terms of his love of history, language and culture."
Michael Palin - television adventurer and writer.
Joy Swift MBE - "Invented the idea of Murder Mystery themed events, creating a worldwide industry of themed events."
Join our new commenting forum
Join thought-provoking conversations, follow other Independent readers and see their replies