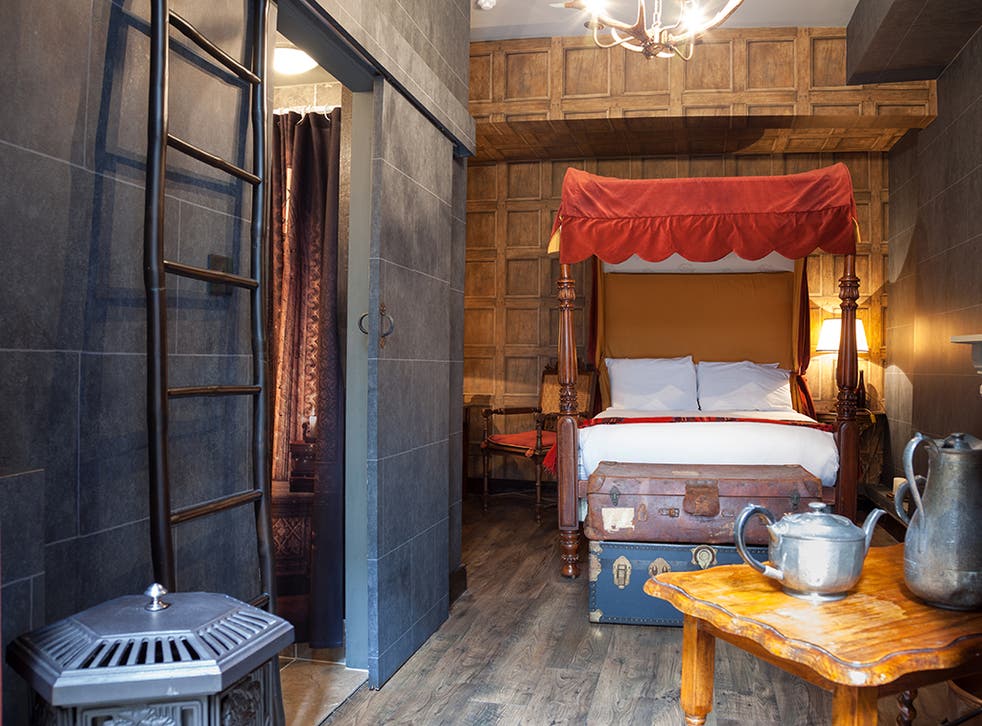 Alohomora: There's a new Harry Potter themed hotel
Built in 1851, the hotel has introduced chambers include trunks, cauldrons and spell books
Whether you're a Potter maniac or just a muggle who wants a glimpse into the life of the wizarding world, the Georgian House hotel, a 163-year-old property near Victoria Station, now has rooms that replicate the famous chambers at Hogwarts.
The Potter styled rooms are furnished with trunks, potion bottles, cauldrons and spell books.
Along with the authentic Hogwarts experience, the rooms also come with added extras as guests are offered a full Harry Potter package. You get a walking tour of central London landmarks from the films and a trip to the Warner Bros Studio for The Making of Harry Potter Tour.
"I had heard that the Harry Potter studio tour was the most popular attraction in London, and the fact the bus left from Victoria station meant we were in the perfect location for attracting tourists who had come to see the studio.' Serena von der Heyde, partner at The Georgian House, told The Independent.
"The Georgian House Hotel places great emphasis on welcoming families and I really wanted to create something fun for young visitors. When guests arrive we light candles and play music as they enter the Wizard Chambers - it's a great way to give families a unique stay.
Harry Potter themed hotel rooms: in pictures

Show all 14
The wizard chamber costs £249 for a night, or £363 with the studio tour.
"I have been overwhelmed by the number of young couples coming to stay in them, perhaps drawn by the nostalgia of their youth with the Harry Potter series."
Click here to view UK Tours and Holidays, with Independent Holidays.
Join our new commenting forum
Join thought-provoking conversations, follow other Independent readers and see their replies