Seven islands in seven days
'Foulness Island': A wedge of land full of unusual stories
Simon Calder spends a week visiting islands around the UK. Part 6: Foulness Island in Essex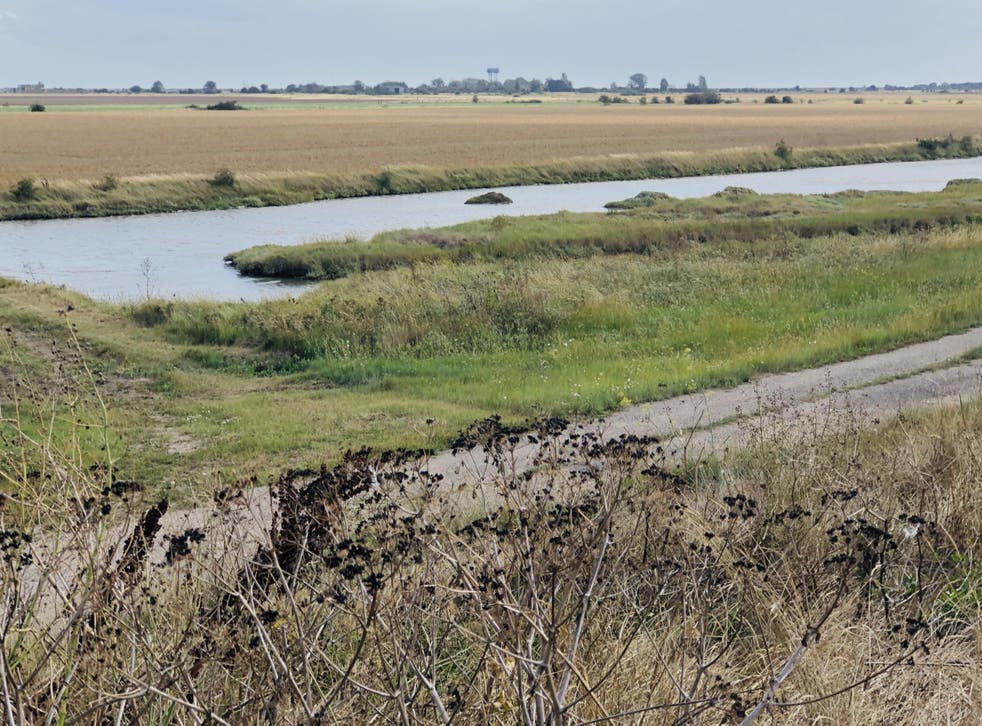 Friends in high places can often be useful, but for a visit to the bleakly beautiful end of Essex, you need a friend in a low place.
Foulness Island, a five-mile-by-three wedge of farmland and military ranges, is barely six feet above the creeks and rivers that separate it from a mosaic of smaller isles and the mainland.
Being a long way from large centres of population, Foulness is an excellent place to test weaponry and munitions. Lieutenant General Henry Shrapnel first successfully demonstrated a fragmentation device in the late 18th century on the Shoeburyness ranges, of which Foulness and the adjacent Maplin Sands make up the majority of the testing area. Unlike many of the subsequent victims, Shrapnel's name lives on.
The military aspect means access is restricted. In normal times, you could wait for the first Sunday of each month between April and October. That is when the island's heritage centre (expertly created within the now-closed school) opens from noon to 4pm, with optional tractor tours of the island laid on.
But this strange summer, you need an official invitation from one of the 160 residents.
My guide was at the Landwick Gate to meet and regale me with the island's intriguing past and present.
Foulness is much prettier than its name (which derives from the Old English term for "bird headland") might suggest: a swathe of flat, fertile countryside embroidered by waterways. Over a couple of millennia, the land has been coaxed ever higher by deft drainage and levees; the original sea wall dates from the 15th century.
In August, the island's interior comprises a set of snapshots that characterise a city dweller's idealised view of the countryside: rippling wheatfields, pretty cottages, yellow wagtails, ancient vehicles…
Yet as countless generations of men and women tamed the wild east and worked the land, the isle's location has worked against the prospect of living in an agricultural idyll beneath a broad, breezy sky.
The combination of remoteness (next stop on this line of latitude, Zeeland), sparse population and accessibility (less than 50 miles from London) makes Foulness an appealing place for the sorts of things that people generally don't want in their back yards.
St Bartholomew's Hospital in the City of London sent its leprosy cases to Foulness.
Today, the horizon is punctuated by farm buildings, trees leaning towards the North Sea – and some curious angular constructions created by the armed forces. These include stretches of mighty concrete barriers designed to replicate Hitler's Atlantic Wall, which defended the coast of Germany's wartime territory. The French resistance movement supplied technical data used by the British to create a testbed for weaponry ahead of D-Day.
Later, livestock and abundant birdlife of Foulness were treated to the almighty din of Concorde's Olympus engines being tested.
Had the post-war world evolved differently, they would have become a regular sound. And many thousands of people would today – and every day – be travelling out to Foulness and the Maplin Sands that lie beyond.
The first serious plan for a massive, four-runway airport on reclaimed land in the Thames Estuary was taken up in by Edward Heath's government in 1973. Plans for the billion-pound project were well advanced before an oil crisis put paid to the project and Foulness returned to what passes for normal life on this strange isle: bruised but far from beaten.
How best, I asked my host, to sum up the people of Foulness?
"Resourceful and resilient."
Register for free to continue reading
Registration is a free and easy way to support our truly independent journalism
By registering, you will also enjoy limited access to Premium articles, exclusive newsletters, commenting, and virtual events with our leading journalists
Already have an account? sign in
Register for free to continue reading
Registration is a free and easy way to support our truly independent journalism
By registering, you will also enjoy limited access to Premium articles, exclusive newsletters, commenting, and virtual events with our leading journalists
Already have an account? sign in
Join our new commenting forum
Join thought-provoking conversations, follow other Independent readers and see their replies