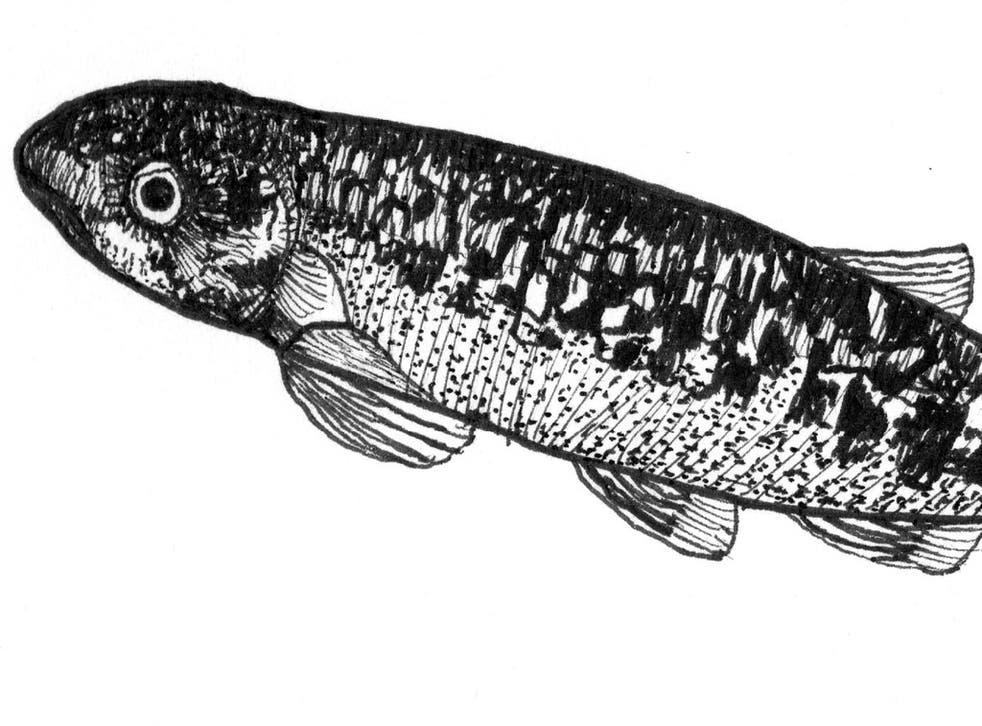 Get Back Great Britain: The best way to go against the flow
Join Rob Cowan and Leo Critchley as they reconnect with the wonders of the British countryside.
Rarely nowadays do we encounter water that isn't chlorinated, filtered, distilled or vitamin-filled. Building a dam brings us back into contact with our wild streams and rivers, and their myriad inhabitants. It is a childhood joy worth resurrecting and returns us to what author John Cheever called "our natural condition".
With the possible exception of a bucket, everything needed to build a dam can be found in and around most streams. Small tributaries to bigger rivers are best; choose a quiet, free-flowing, pebbly stream between one and three metres wide and not more than half a metre deep. Look for narrow points where the water weaves around rocks or through protruding tree roots. Any dam must always have an alternative discharge route for the water to flow through; damming is about slowing, diverting and controlling the flow rather than stopping it. A good ratio is three-quarters of the stream for the dam and one quarter for the channel.
Lay down sturdy branches across the dam site to provide structural strength, bracing them against rocks at either end so the force of the stream holds them stationary. Next, prop broad, flat stones vertically against this frame to fill the cross section as quickly as possible. Now, pick smaller pebbles from the upstream side of the dam and place them between and against your larger rocks. The final layer is made of tiny pebbles, sand and silt applied to the upstream side and top. Make sure you cover any holes. Where the river previously ran at an even pace, the dam should hold back a still pool – the current being diverted down the channel to the side.
The first dam either of us had built for decades was an impromptu feat of engineering. We set out on a summer stroll along a brimming tributary of the river Teifi in Wales. Each step seemed to drive the temperature up a degree and after a few miles of draining our water supplies we took shelter under a weeping willow.
Eager to cool down in the water, we struck on the idea of building a dam and off came boots and socks. Fallen branches provided a good initial brace propped between the shore-bound and mid-stream rocks. We concentrated on taking the filler material from just upstream of the dam, helping to deepen the rising pool already forming. Eventually, nearly four-fifths of the stream's breadth was stilled. The pool was six or seven centimetres higher than downstream, more than 20cm deeper overall. In the calm pool we had created a small bath and with all hope of keeping our trousers dry abandoned, we took turns to luxuriate in the cool Welsh water.
Gerald of Wales wrote of seeing beaver dams on the Teifi in the 12th century, but our dam drew more piscatorial pioneers. No sooner had we left the water than minnows began to explore. A torpedo-shaped male stickleback followed, its red belly adorned for the spawning season.
In the interests of averting floods, all dams should be deconstructed at the end of the day. As the shadows lengthened we dismantled ours. On our walk back we felt restored too; by calming a stretch of water, we had also calmed ourselves.
'Skimming Stones and Other Ways of Being in the Wild' by Rob Cowen and Leo Critchley is out now (Hodder/Coronet, £14.99). Follow them on Twitter @robandleo
Some dam fine places
The Wye (England and Wales) Little tributaries all along this beautiful river run clean and clear, with abundant wildlife and plenty of damming materials, all in a tranquil setting.
The Dart, Devon Between its rapid rise in Dartmoor and where it turns tidal, below Totnes, it is branched with little rivers that are perfect for damming.
Ilkley Moor, Yorkshire Secret springs feed streams that streak across the heathery tops. From the iconic Cow and Calf Rocks, follow the tracks west to find hidden gorges and narrow becks.
River Dove, Peak District Arguably the most beautiful river in England, popularised by Izaac Walton's The Compleat Angler.
Join our new commenting forum
Join thought-provoking conversations, follow other Independent readers and see their replies