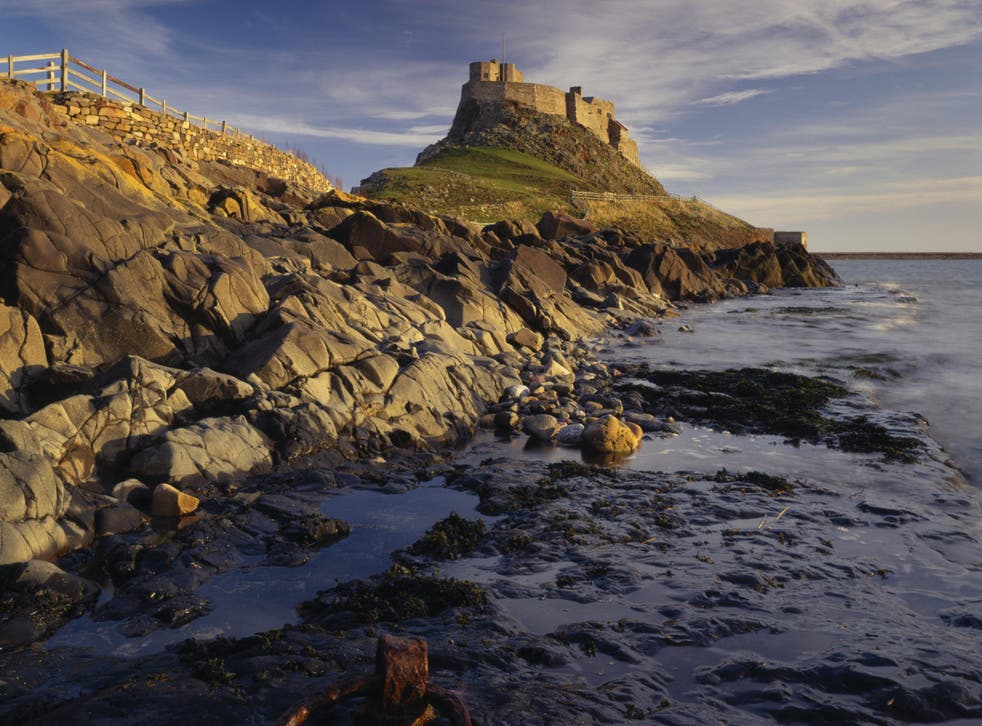 Cool Place of the Day: Lindisfarne, Northumberland
Is there a more dramatic journey in the north of England than across the causeway to Holy Island? The tide cuts the island off for a few hours each day – time it wrong and you're in for an extended stay...
Also known as Lindisfarne, the island was an early centre of Christianity, with a monastery first founded in the 7th century, which was later the source of the famous Lindisfarne Gospels – illuminated manuscripts that are possibly the high point of Celtic religious art.
The serene ruin of Lindisfarne Priory, managed by English Heritage, is the first port of call – its "rainbow arch" the subject of many a panoramic photo – while off in the distance are the hilltop walls of the National Trust's Lindisfarne Castle, a 16th-century fort that was turned into a holiday home by arts and crafts architect Edwin Lutyens.
There's a chance to learn about the history and heritage in the Lindisfarne Centre, where you can examine a facsimile copy of the Lindisfarne Gospels (the original is in the British Museum). The other honeypot is St Aidan's Winery, home of the island's Lindisfarne mead and where you can taste the sickly tipple while wondering exactly how much you want a Celtic craft trinket.
The rest of the small island is a delight to wander, especially if you walk out past the harbour and out to the nature reserve on the coastal perimeter. The village centre meanwhile has a few B&Bs and cafés, a couple of hotels and a pub, all contained with a small tangle of streets lined with yesteryear cottages and climbing roses. Just remember to check the tide tables, available online on the island website or in local tourist offices and newspapers.
Cool Places is a website from the creators of Rough Guides and Cool Camping, suggesting the best places to stay, eat, drink and shop in Britain (coolplaces.co.uk)
Join our new commenting forum
Join thought-provoking conversations, follow other Independent readers and see their replies