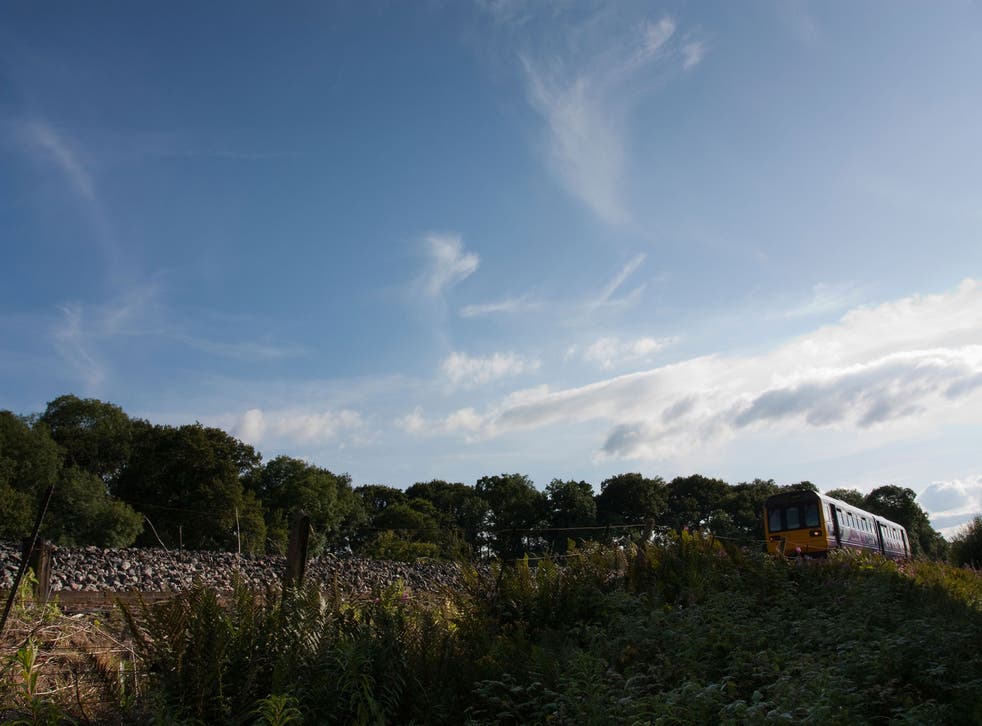 Travel special 2014: Soak in the scenery on a train journey from Newcastle to Carlisle
The train between Newcastle and Carlisle runs parallel to Hadrian's Wall and offers a window on some of the most spectacular scenery in England. But the 60-mile Tyne Valley Line is itself a part of history, built in the 1830s during the first era of nationwide railway expansion. Following the path of the Tyne inland from Newcastle, the line passes over two listed viaducts and through five listed stations, including Hexham, which dates to 1835, making it one of the world's oldest purpose-built railway stations.
When I made the journey a decade ago, it was at the end of a six-day walk along Hadrian's Wall, and it took me and my travelling companions back through many of the villages in Cumbria and Northumberland that had offered us hospitality on the way. There are several excellent pubs along the wall, which served us local ale and well-earnt bangers and mash, and – in the case of the now-closed Centurion Inn at Brampton – let us pitch our tents in their garden.
Day-trippers should make sure to alight from the train at the aptly named Haltwhistle, a tiny market town not far from the Milecastle Inn and the Twice Brewed Inn at Once Brewed. Both pubs are within walking distance of the most dramatic and complete section of the wall, which runs through the Roman fort at Housesteads, past Crag Lough to Sycamore Gap, which will be particularly familiar if (like me) you're the right age to be a fan of the Kevin Costner movie Robin Hood: Prince of Thieves.
Nearby, too, is the Roman Army Museum at Vindolanda, where archaeologists are still at work on live digs during the summer months, while back towards Newcastle is Corbridge, once the most northerly town in the entire Roman Empire.
Standard anytime return, £19.40, standard anytime single, £15.50; northernrail.org
Join our new commenting forum
Join thought-provoking conversations, follow other Independent readers and see their replies