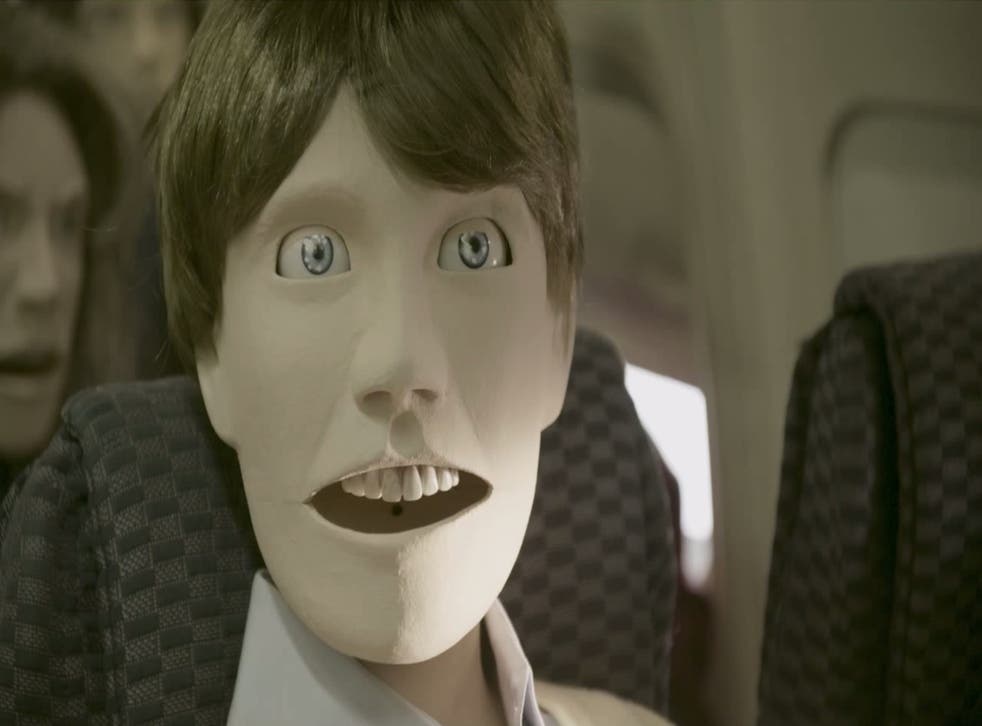 Virgin's new 6-hour advert is intentionally boring and pretty creepy
Mannequins slowly lose their minds
Virgin America has created a 5 hours and 46 minutes-long commercial, designed to highlight how boring flying from Newark to San Francisco is on domestic flights that don't have in-flight entertainment.
As well as being mind-numbingly uneventful, the advert is also quite Kubrikian and unsettling, featuring lingering shots of bleary-eyed mannequins and circular whispered conversations.
It's basically driving at the fact that staring at the headrest in front with no movies to watch isn't a lot of fun.
On rival flights like the fictional 'BLAH Airlines', "passengers have no choice but to be on 'autopilot' to get through the tedious journey," Virgin said. "Just trying to watch the video is downright painful—and that's the point. If you wouldn't sit through the entire film, why would you pay money to experience it in real life?"
The ad was created by the Eleven agency in San Francisco, with creative director Bryan Houlette saying that it was actually quite fun creating something so hollow.
"It was never really weird, but rather a challenge to see if we could also make it funny," he told AdWeek.
"And in the end, that's where all the fun happened. It was a nice mix of being really weird and comical, for a real long time. It's the kind of thing where you want to turn away, but you're oddly drawn into the boredom."
Earlier in the week Virgin was found to be behind a spoof advert for a regional travel agent.
Join our new commenting forum
Join thought-provoking conversations, follow other Independent readers and see their replies