Absolutely Fabulous is back – and it's a reminder to have fun and sod the consequences
Edina and Patsy are monstrous creations, but from the outset their success was assured – women loved them for doing and saying all the things they were too scared to articulate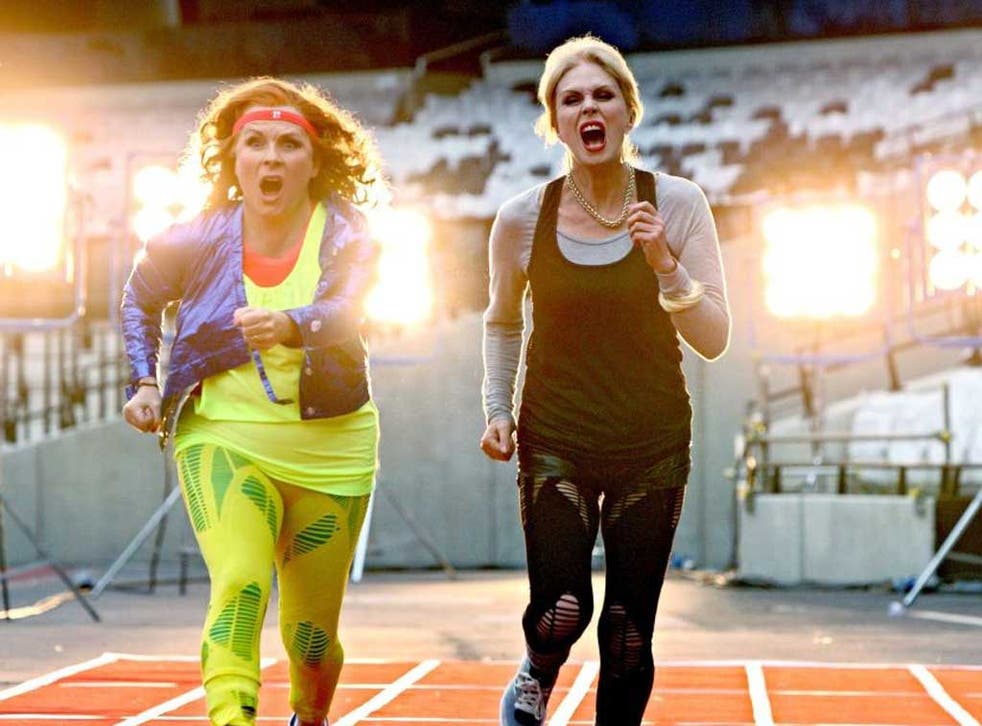 It's more than 20 years since Absolutely Fabulous burst onto our television screens, and this weekend the long awaited film opens in cinemas everywhere.
The story of two best friends who stick together through life's ups and downs is a modern parable. In an age when loneliness kills more people than smoking, this is a joyful, uplifting message. Rely on your friends, not your relatives! Have fun and sod the consequences.
Edina and Patsy are monstrous creations, but from the outset their success was assured. Women loved them for doing and saying all the things they were too scared to articulate. Musicals such as Mamma Mia! have tapped into this audience, as well as a whole slew of movies such as My Best Friend's Wedding.
When the series of Absolutely Fabulous (based on an original sketch in the French and Saunders show) first aired on BBC2, executives were astonished at the ratings, forgetting that the biggest television audience was female.
Feeling Absolutely Fabulous
These days, women lead comedy and drama (Call the Midwife and Vera, to name but two) and every European crime series has a woman in a key role. At the moment I'm glued to Denmark's Dicte: probably the weakest offering in ages, but still indicative of the current trend making women, not men, the focus of the action. The French series, The Disappearance, which has just ended on BBC2, hinged around the behaviour of a mother grieving for her murdered daughter.
Cast your mind back to pre-Ab Fab days, when telly's stars were middle-aged white men, the era of Only Fools and Horses, The Sweeney and Minder – the Dark Ages.
Joanna Lumley, who plays Patsy, is 70 going on 25, and the show's creator, Jennifer Saunders, is in her fifties, and yet they haven't sunk into nostalgia. In real life, both are full of fun and positivity.
The second message to take from the movie is that political correctness is a suffocating force to be ignored at all costs. Edina's daughter Saffy was an insufferable bore in the early episodes and yet now every campus in the country is full of Saffy clones, busily creating "safe spaces" and refusing to give a platform to anyone whose views they disagree with.
I wonder how they would deal with Patsy's assertion that she's transgender. It is commented that she had a sex change in Morocco years ago, but the bit they added on had "dropped off". Patsy is sexless; she's beyond stereotypes, a poster girl for baby boomers, a timely riposte to all those "ageing tsars" the Government loves to appoint to "act for" older people in the most patronising way, as if being old means just two things – pensions and problems.
Of course the movie's plot is ludicrous, and I'm miffed I wasn't offered a cameo – but whatever the reviews, this film is already a classic and will be cherished. There will be fancy dress nights, hen nights and karaoke nights based around it, and a sequel is already planned. Hoorah!
Join our new commenting forum
Join thought-provoking conversations, follow other Independent readers and see their replies