This is what happened when I set up my own suicide crisis centre
I recall phoning the crisis team once, and the nurse who answered was concerned that I might make a suicide attempt that night. 'I'm not afraid to say that I care,' she said. The phrase was interesting because it implied that there was a fear among mental health professionals of appearing to care about someone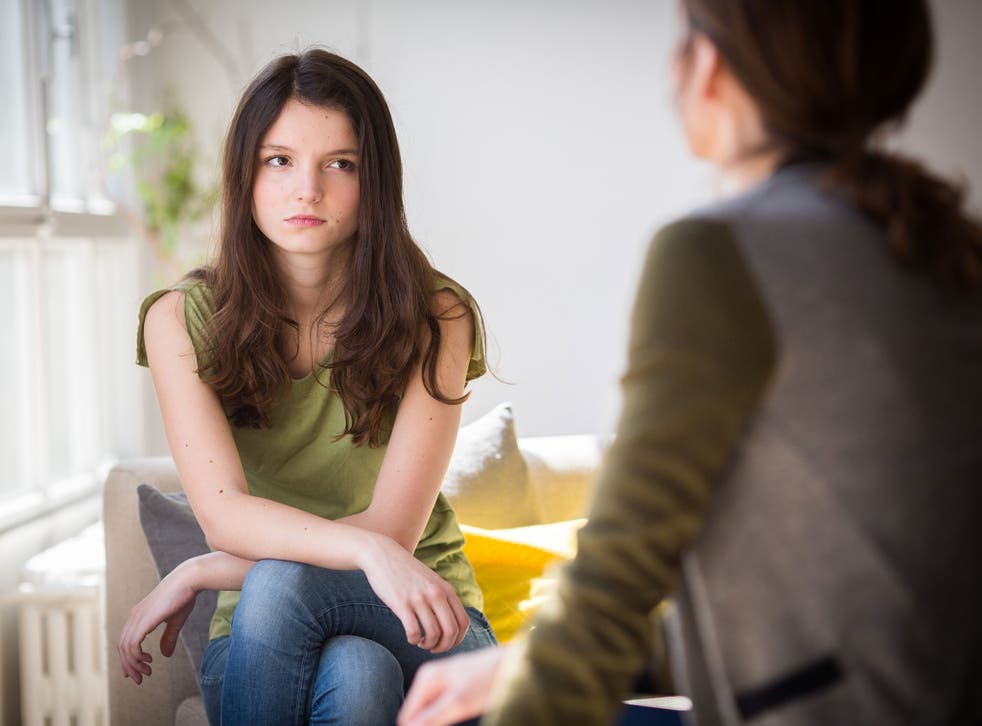 I run a Suicide Crisis Centre in Gloucestershire where we have achieved zero suicide – meaning that the people who arrive here in danger of taking their own lives have never actually gone through with it. We have been providing services for more than three years and have never had a suicide of a client under our care.
My reason for setting up the Centre was that I couldn't find the right kind of help when I experienced a suicidal crisis in 2012. Neither mental health services nor existing charities were providing what I needed. I had a traumatic experience in that year, developed symptoms of post-traumatic stress disorder, and attempted suicide twice. I struggled to connect with the large number of people involved in the NHS crisis team, having experienced a profound loss of trust as a result of that traumatic event.
I wanted to set up services which would be very different from anything that was currently available. My experiences showed me so clearly what was missing, and what was needed.
Initially we set up a Suicide Crisis Centre where people could come every day when in crisis. This is still the place where we support most of our clients. However, one of our first clients showed us that we needed to include additional services. He was referred to us by a psychiatric nurse who simply told us, "He needs to talk to someone now."
I phoned him immediately and it was clear that he was highly distressed. Something very upsetting had happened to him five weeks previously and he was afraid to leave the home. It was vital that he received help, so I went out to his house myself.
We quickly recognised that going out to people's houses was going to become part of the job. It's not appropriate or doable for everyone to come to a centre – for example, some of our clients are alcohol-dependent and their alcohol consumption is so high that they can't leave their homes. We also make home visits to clients who are at imminent risk of suicide: in an emergency, sometimes you have to go to the scene.
As well as providing these face-to-face services, we have an emergency line for our clients to phone when they are at imminent risk. When they phone, they get through to a team member who they know. This makes a difference. They are not calling a stranger at this point, but a person with whom they have already built a connection. There is a separate emergency night line for clients who are assessed as being at particularly high risk.
DNC 2016: Demi Lovato speaks about mental health as she endorses Hillary Clinton
Clients often tell us that they would not have phoned an anonymous service or the NHS at that point. They called us precisely because of the connection that they had with us. One client told us: "I couldn't have ended my life without talking to you first. You've done so much for me."
We see a lot of men using our Suicide Crisis Centre, and there are a number of reasons why they say they've contacted us. Some wouldn't have gone to their GP because they were concerned that it could affect their future job prospects if it was on their medical record. Some want more control over their treatment than they might get in the NHS, knowing that they can decide how often they come to see us, what kind of support will be best for them and how long that support and treatment lasts. We can carry on seeing our clients throughout their recovery and afterwards, or we can step back when they don't want to continue any longer.
Some of our male clients say they feel able to be supported only by one person, so our very small teams appeal to them. They've told us they simply couldn't bear to repeat the information to anyone else because it was hard enough to reveal everything the first time. Most other services aren't able to provide this. We know, however, that there are times when we have to do it, quite simply to ensure the survival of a high risk client.
The new breed of 'recovery clinics' helping people with mental health problems put their lives back together

Show all 3
When I was under mental health services, I found that the clinical detachment I encountered just left me equally detached. I recall phoning the crisis team once, and the nurse who answered was concerned that I might make a suicide attempt that night. "I'm not afraid to say that I care," she said. The phrase was interesting because it implied that there was a fear among mental health professionals of appearing to care. From my work with clients at the suicide centre, I feel that it is vital that clients know this. I don't take the stance that caring for your client somehow makes you unprofessional.
In contrast, my team is tenacious in helping clients to survive. The prospect of their death is painful to us and so we want to ensure that doesn't happen. We often get told incredulously: "You haven't given up on me", because it seemed like every other service had. But if a person isn't engaging with a service, it means they are not providing the right kind of help for them, not that there is something in that person which means they cannot be helped.
The Samaritans' most recent statistics found an unacceptably high suicide rate of 10.8 per 100,000 people, and a Commons Select Committee launched an inquiry on the 22nd July into the action needed to reduce the number of people who die by suicide. If we had a Suicide Crisis Centre in every county, it could play a major role in reducing the number of people who die by suicide in the UK every year. I hope they build that into their discussions.
Information about the charity Suicide Crisis can be found at www.suicidecrisis.co.uk
If you're affected by any of these issues, contact the Samaritans
Join our new commenting forum
Join thought-provoking conversations, follow other Independent readers and see their replies