Now The Night Manager is over, it's clear that Hugh Laurie should be the next James Bond
After Daniel Craig, do we really want another blond-haired, twinkly-eyed, tortured and enigmatic soul like Tom Hiddlestone?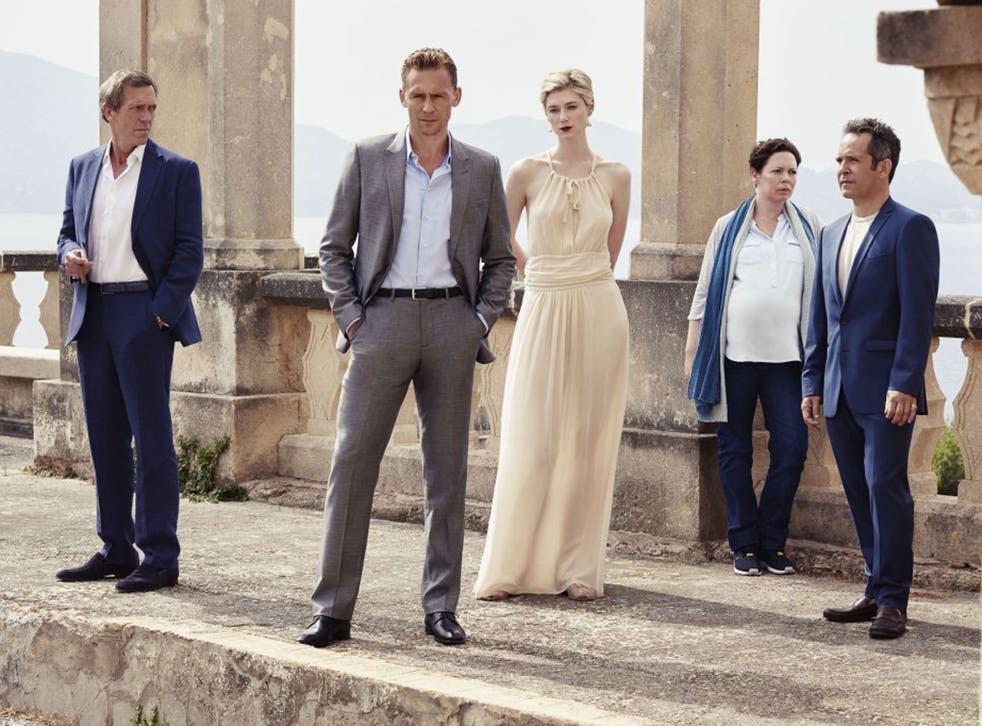 There were many things in The Night Manager that were clumsily audacious: Corky, played by Tom Hollander, grabbing Jonathan Pine's buttocks in an upmarket restaurant, for instance, or Jed (Elizabeth Debicki) cracking open Richard Roper's safe and thinking no one would notice.
But clumsiest of all was Pine, played by Tom Hiddleston, ordering a vodka martini in a Cairo casino in the final episode of the John Le Carre thriller on Sunday night.
Hiddleston's portrayal of a British agent, recruited by Angela Burr (Olivia Colman) to infiltrate the arms dealer Roper's inner circle, was already an audition for the next James Bond - but at least it had been a coolly suave audition, as discreet as a hotel night manager, you might say.
Hiddleston, with that bashful, self-deprecating "Who, me?" charm, must have known he would be getting himself onto the shortlist to succeed Daniel Craig when he signed up to the gig. He shouldn't have let the scriptwriters ruin it by getting Pine to order a vodka martini - in a casino of all places - even as a joke.
Of course Hiddleston would be a good candidate for Bond, but just like the US forces searching aid vehicles for weaponry on the Syrian border, we are looking in the wrong place.
I have been so gripped by this six-part thriller that every week I wished for a cocktail of beta-blockers and camomile tea to get me through to the credits rolling at 10pm, and had to binge on several Su Dokus afterwards in order to get to sleep. But who was it who had me gripped? Not Hiddleston, but Hugh Laurie, whose performance as Dickie Roper was the best on TV for years.
If each iteration of Bond should be a break with the last (and it should), then do we really want another blond-haired, twinkly-eyed, tortured and enigmatic soul after Craig's four run-outs? As with Craig, serving up Hiddleston's torso, as if on toast, in The Night Manager slightly patronises the female audience. Women love old-fashioned spy thrillers as much as men, and while I am sure many women will disagree with me, we don't all need "something for the ladies" to keep us watching.
Instead, Barbara Broccoli and her fellow producers should consider Laurie's craggy world-weariness for the next Bond. Even in the final scenes of the BBC1 series, when his arms deal went up in smoke, Roper was as languid as if he were lying on a sunbed at his Majorcan lair.
If only Her Majesty's Government could get Roper to switch sides (after MI6 had un-switched from Roper's evil side in the first place, of course) and be reinvented as 007, just think of the baddies who could be defeated.
Yes, Hiddleston did a great job of portraying someone pretending to be someone else, which is what you need to be a good James Bond. But consider this: Hugh Laurie is such a great actor he made us forget he was Hugh Laurie, which, as anyone who remembers him as the Prince Regent in Blackadder knows, is a gargantuan task.
Even when Roper turned to Jed in an earlier episode and told her to "cheer up, we're on our 'olidays", as though he had temporarily been inhabited by Nancy from Oliver Twist, this was a terrifying, rather than comic, moment.
In an interview earlier this year to publicise The Night Manager, Laurie said that after reading Le Carre's original novel in 1993 he had "impudently imagined" himself portraying Pine the spy, not Roper the arms dealer.
May I now impudently imagine Laurie as Bond?
Join our new commenting forum
Join thought-provoking conversations, follow other Independent readers and see their replies