The Tories put off their Heathrow expansion decisions because they feared they'd lose London to Labour
We need a new phrase for the current Prime Minister: 'advisers advise, ministers dither'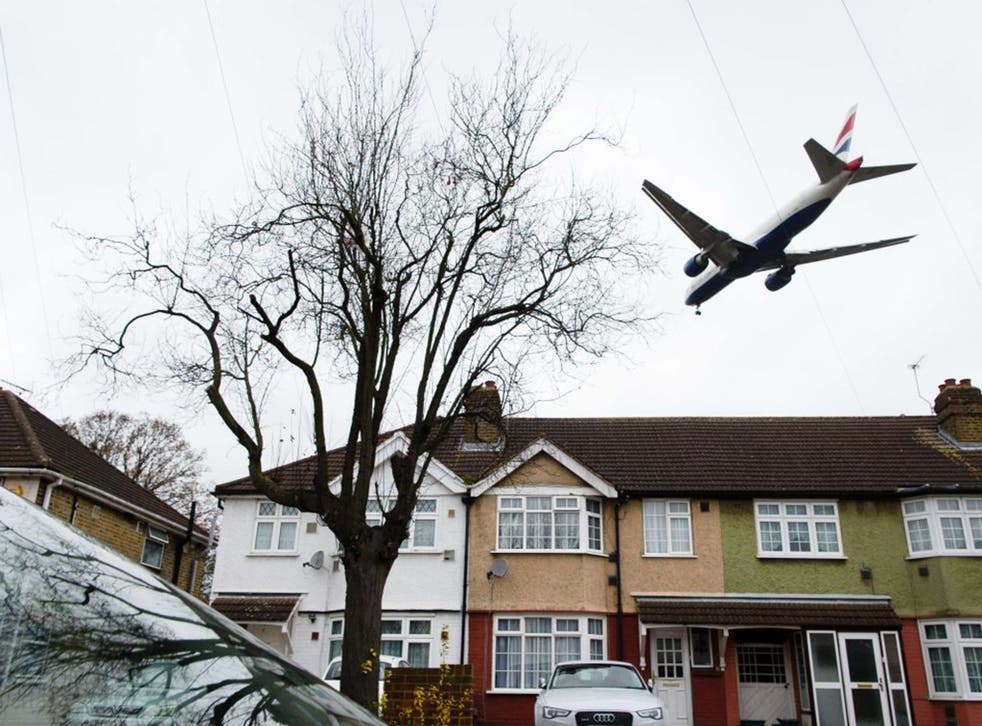 "Whilst it is welcome of course that there is a now a clear end in sight, I am disappointed that you do not believe it will be possible logistically to publish your report until early summer." These are the words of David Cameron, speaking in October, about what he called "frustrating" further delays to the publication of the Chilcot inquiry into the Iraq war. But let's throw this comment back at the Prime Minister over his government's failure to reach a decision on airport expansion, despite promising to by the end of the year.
It is not enough, apparently, that Howard Davies and his team spent three years hearing evidence, and conducting and analysing research before concluding in the summer that expanding Heathrow was the best option. It is also not enough that the Government said it would reach a decision by the end of this year. The announcement of yet more research, and a vague "hope" from Transport Secretary Patrick McLoughlin to make a decision by next summer, makes Sir John Chilcot look positively dynamic. Given that the original decision to set up the Davies Commission in 2012 was a fudge, because agreement would have been impossible within the coalition, the Government's handling of the commission's findings is a fudge upon a fudge. It is a double fudge chocolate cake that comes last in The Great British Take Off.
The alarm and anger on all sides of the debate is understandable. Everyone can see through the latest excuse for more time: the London mayoral election in May, and Conservative candidate Zac Goldsmith's fierce opposition to a third runway at Heathrow. If the Government had announced in August that its decision would be taken in a year – after the London poll – it would have been too obvious, so they didn't. But at least it would have been honest.
David Cameron is the mañana prime minister. If there is a difficult decision to be taken, it is best to put it off. The same goes for his entire approach to Europe, which he started in the autumn of 2005 when he was lashing out vague promises to the Tory right to help his leadership campaign. Becoming prime minister was then far enough away to say anything, so it is no wonder that Cameron faced a humiliating rebellion from 81 of his MPs when they tried to vote for a referendum in 2011.
If you accept the need for airport expansion in the South-east, which this government does, and if you want the UK to be one of the most competitive economies in the world, which this government does, then Heathrow is obvious. I am not gung ho for Heathrow, and the airport would clearly need to fulfil the environmental obligations set out by the Davies report. But it is the logical best case.
It is true that more people will be affected by the noise from Heathrow than from Gatwick, but surely anyone who buys a house in west London didn't expect the peace of a countryside life? By contrast, if you moved to East Sussex more than five years ago you might have some expectation of relatively rural tranquillity, which would be certainly broken if Gatwick were turned from a holiday airport into a worldwide business hub.
This government is less than a year old, but it already has form for dishonesty in the interests of political expediency – from claiming before the election that there would be no cuts to tax credits. Putting off a decision on Heathrow because it fears losing London to Labour is not only dishonest, it is cowardly. Margaret Thatcher once memorably said "advisers advise, ministers decide". We need a new phrase for the current Prime Minister: "advisers advise, ministers dither".
Touched by Corbyn
Readers of this column will know that I am not one of Jeremy Corbyn's biggest fans. But I thought his serenading of Liz Fitton, whose Cumbrian home was under 5ft of water after last week's floods, was rather touching.
The Labour leader, who visited Carlisle and Cockermouth to see the aftermath of Storm Desmond, sang "Happy Birthday" and put his arm around the 65-year-old, before asking her if she was OK. There is something quite reassuringly down to earth about a politician who feels at ease putting his or her arm around a voter, and I am not sure there are many other MPs who could do this, let alone sing "Happy Birthday", without looking awkward.
Of course, it is this same Man of the People appeal that attracted so many to hear him speak during the leadership contest. But it is on his policies and views that voters will judge him at the election – if Labour MPs ever let it get that far.
No more rubber sharks
Even by its own dramatic standards, last week has been turbulent for the world of opera, from the warnings about closure of the English National Opera to the shock announcement that Kasper Holten, director of opera at Covent Garden, is stepping down and moving with his family to his home city of Copenhagen.
Holten won many admirers for shaking things up at the traditionalist Royal Opera House. But, as someone who goes to Covent Garden around six times a year, I often thought the productions that he commissioned were radical and avant garde for the sake of it, rather than allowing the music and singing to shine. In Mozart's Idomeneo, the cast was forced to carry a rubber shark, while the finale of Puccini's Manon Lescaut featured a set that looked like the Hammersmith flyover after an earthquake.
Kitchen cabinet
I have never tasted one of Ed Balls's cakes, but one gets the impression that, given that he is ferociously competitive at baking, they might be rather nice. It seems fitting that he is taking part in a celebrity version of The Great British Bake Off for Sport Relief, in which Samantha Cameron is also a competitor. Awkward soggy bottom alert, then: the Prime Minister was not among the people, who included many grandees such as the Archbishop of Canterbury and George Osborne, to send Balls messages of goodwill after he lost his seat. Maybe Mrs Cameron can make the peace, not with an olive branch but some homemade olive bread.
Join our new commenting forum
Join thought-provoking conversations, follow other Independent readers and see their replies