Alan Rickman - the death of a working class hero
In an age where one in ten UK actors come from a working class background, Rickman was an inspiration to many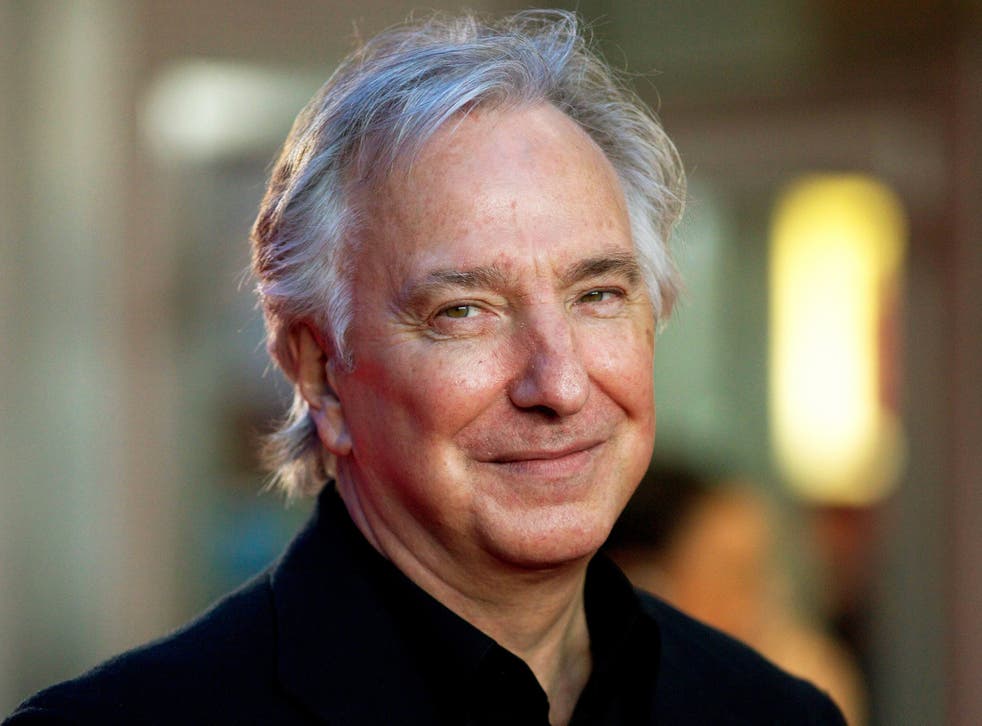 Four days after the death of David Bowie, Alan Rickman, beloved British actor with arguably the most distinctive voice ever heard on film, has died of cancer at age 69.
Rickman will be best remembered for playing Professor Severus Snape in the Harry Potter series and German terrorist Hans Gruber in Die Hard, but he was also a respected stage actor. In 1987, he received both a Tony Award nomination and a Drama Desk Award nomination for his performance as the Vicomte de Valmont in the Royal Shakespeare Company's production of Les Liaisons Dangereuses. Refusing to be stereotyped as a villain on-screen, he played a variety of romantic leads and comedy roles: giving much-loved performances as Jamie in Truly, Madly, Deeply; Alexander Dane in Galaxy Quest; the angel Metatron in Dogma and Emma Thompson's untrustworthy husband Harry in Love Actually.
Alan Rickman was also an important working-class figure, a man who took his craft seriously and put in the hard graft required to achieve his success. He was one of four children, born in Acton, to a factory worker father and a stay-at-home mother. His father died when he was eight years old. He was not born with a sliver spoon in his mouth; instead he managed to make a career by virtue of his talent and hard work.
Those from privileged backgrounds currently dominate the arts in Britain, and this is particularly noticeable in acting. There's Harrow-educated Benedict Cumberbatch; Eton-educated Eddie Redmayne, Damien Lewis and Tom Hiddleston; Reed-educated Tom Hardy; Rosamund Pike from Badminton; Carey Mulligan from Woldingham; Emily Blunt from Hurtwood House and Kate Beckinsale from Godolphin and Latymer.
Alan Rickman dies aged 69
In the UK, just one actor in ten now comes from a working class background, and working class actors are paid less than their wealthier counterparts. Artistic professions that require a great deal of unpaid work before they become profitable - such as art, filmmaking, journalism and music - are increasingly out of reach for working class kids, whose parents cannot afford to pay for their child to live, train, and gain experience well into their adulthood.
It's worth mentioning that he was luckier than most working class kids, because he received a scholarship to Latymer Upper School, one of London's premier selective independent schools that currently charges fees of £5,905 per term, and include actor Hugh Grant, model Lily Cole, Labour MPs Andrew Slaughter and Keith Vaz, and Chef Heston Blumenthal as alumni.
Scholarships are often cited as a mark of benevolence on the part of expensive independent schools, as though they should be credited for bestowing a trickle of their income upon children whose parents do not have the means to pay for their education. Unfortunately, scholarships only fund a tiny percentage of children who otherwise would be unable to attend these schools and they do little to establish the much-needed balance in a society where the rich can still pay for their kids to get ahead in life.
Alan Rickman will be sorely missed, not only as an incredibly talented and hard-working British actor, but as someone who represented possibility for those who come from poor or chaotic or unremarkable beginnings. It's unfortunate that Rickman has been succeeded by a generation of pampered Redmaynes and Cumberbatches, a problem that's endemic across creative professions, and will only become increasingly pronounced in this period of austerity.
Join our new commenting forum
Join thought-provoking conversations, follow other Independent readers and see their replies