As a male feminist, I feel sorry for Roosh V's weak and easily manipulated 'neo-masculine' supporters
Daryush Valizadeh and his followers claim they would like to return to a time of kings. They must believe they would all be princes in that world. But the fact they are so easily dominated by a weak-willed dimwit like Roosh suggests they would all be slaves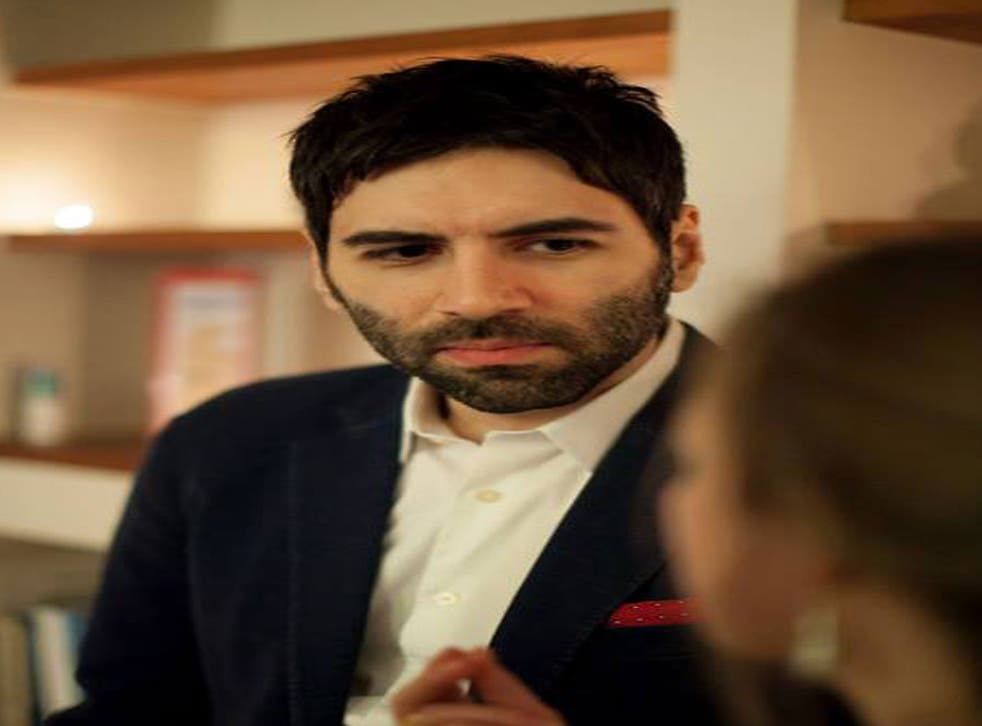 Like the huge majority of men I was angry, disappointed, but not surprised this week to see that a minority of our own sex still do not understand – or support - feminism. Daryush Valizadeh's followers may have cancelled their international meeting day, but its very existence is proof that their "neo-masculinist" agenda succeeds in engaging a cohort of men who believe women – and, specifically, feminism – to be their enemy.
So who are the "neo-masculinists"? Put simply, they are easily manipulated individuals. These insecure men are drawn to the simplistic rhetoric of Roosh and bolster his work with their outrage. Hypnotised by the boasts about his profitable lifestyle, they buy into the idea of a shady feminist conspiracy.
Ironically, it's exactly this kind of social manipulation, oppression and domination that feminism seeks to liberate both women and men from. The prejudices of sexism and racism, of hatred based on sexuality, of discrimination along lines of class, are all deeply related. Men are among the victims. And a recognition of systems of oppression through the lens of feminism can lead to making those men's lives better.
The issues that "neo-masculinists" and Men's Rights Activists complain of aren't caused by feminism. High male suicide rates aren't induced by women's rights, but by a macho social code that prevents men from seeking effective guidance and therapy for mental health problems. Male-on-male rape within prisons is entirely a product of society that continues to brutalise men and women in a penal system no longer fit for purpose. And it's not feminism that drives political warfare that has historically led to the loss of so many male lives.
It is feminism, alongside other powerful political movements, that has done so much to liberate people of all kinds from the oppressive power structures of the past. The growing voice of women in politics, in business, and across society as a whole has been at the heart of every major social advance in the last century. Infant mortality rates have plummeted and economies have been boosted by their presence and their campaigning efforts.
You only have to look at nations where women are still denied equality to see the brutal price also paid by all but the most powerful men. Daryush Valizadeh and his followers claim they would like to return to a time of kings. They must believe they would all be princes in that world.
But the fact they are so easily dominated by a weak-willed dimwit like Roosh suggests they would all be slaves to the system again, flogged for exercising the free speech they think they deserve unreservedly, and even killed if they vocally disagreed with the status quo.
Those are the risks feminists have taken, and the price thousands of women every year continue to pay, for the freedoms that even "neo-masculinists" enjoy today. I know I speak for most men when I say to the followers of Roosh V: shut up. Grow up. Read, widely and deeply, about the feminist ideals that you so clearly do not understand.
Then perhaps you'll stop being useful idiots to those who happily exploit you.
Damien Walter is a writer and sci-fi geek. Follow him on Twitter @damiengwalter
Register for free to continue reading
Registration is a free and easy way to support our truly independent journalism
By registering, you will also enjoy limited access to Premium articles, exclusive newsletters, commenting, and virtual events with our leading journalists
Already have an account? sign in
Register for free to continue reading
Registration is a free and easy way to support our truly independent journalism
By registering, you will also enjoy limited access to Premium articles, exclusive newsletters, commenting, and virtual events with our leading journalists
Already have an account? sign in
Join our new commenting forum
Join thought-provoking conversations, follow other Independent readers and see their replies