Australia will be respected globally if it takes a stand and bars Chris Brown from entering
The fact that the 26-year-old's visa is in jeopardy on character grounds is sweet justice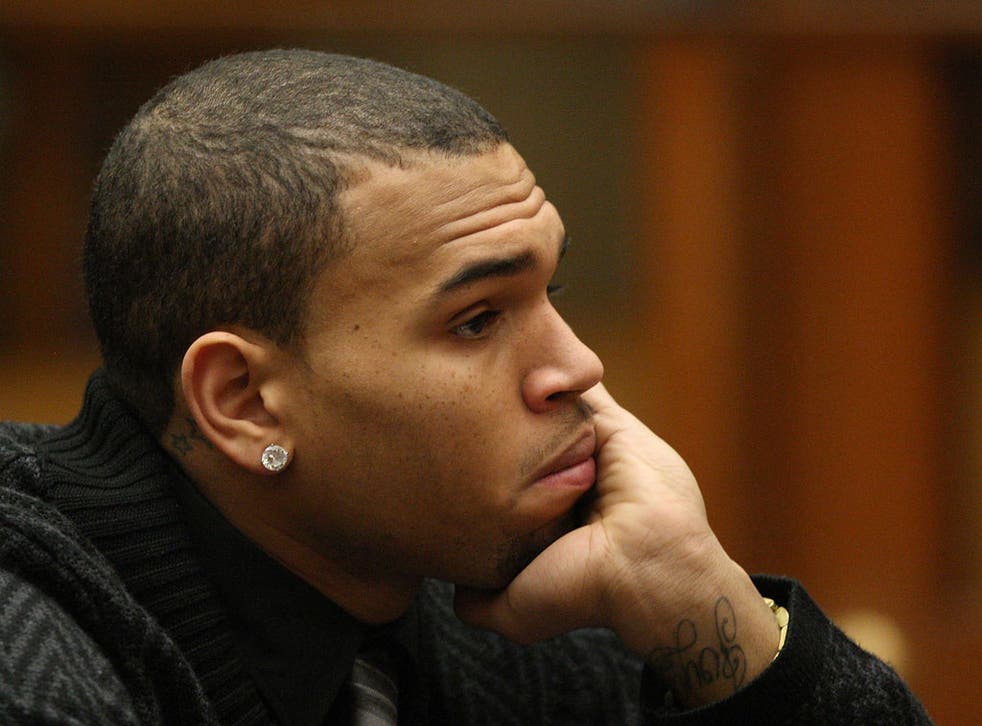 What's a girlfriend-beating R&B singer gotta do to get a break around here? The troubled singer Chris Brown was freed from probation this year, only to have Britain, Canada and New Zealand deny him a visa due to his conviction for assaulting then-girlfriend Rihanna, and now Australia's hoping to rain on his parade, too.
Coinciding with the launch of a 100 million Australian dollar (£46 million) government initiative to prevent domestic violence, the former assistant minister for Immigration and Border Protection and now Minister for Women, Michelle Cash, said: "People need to understand if you are going to commit domestic violence and then you want to travel around the world, there are going to be countries that say to you: 'You cannot come in because you are not of the character we expect in Australia'. This is a government that is not afraid to say: 'no.'"
In the battle against domestic violence, at last, a government that's putting its money where its mouth is. This isn't the country's first action in this area; its ban of Floyd Mayweather in January this year drew an important line in the sand for what it considers to be unacceptable behaviour. Because this point really, actually needs making: domestic violence is completely and irrevocably unacceptable. No ifs, no buts.
Australia's continued stand against perpetrators of domestic violence is crucial. Related research in rape culture shows that accepting violence against women normalises it for those biased towards perpetrating it. By continuing to 'travel around the world' and promote his music Brown, who's possibly more well-known for hitting women than hitting the charts, gives the impression of still being a successful singer.
Despite Australia's actions, it's depressing that Brown's home country still prefers to reward him with record deals. Studies into why women stay with their abusers perhaps gives some small clue: the fragments of hope, of kindness, the way our minds join the good times together to ignore the times of anguish. Perhaps the US holds onto an idea of him as the child who taught himself to sing and dance, who attended church choir, who took part in local talent shows. He's a good boy, deep, DEEP down, they croon, as they still choose his music as the soundtrack to their lives.
I've spent time with the survivors of domestic violence. I've heard horrific stories, reassured those in the grip of self-blame, seen the fear that still casts a long and painful shadow. Whilst the violence is still fresh, the scars – both literal and metaphorical – confuse and debilitate; later, they are the source of deep and unspoken shame. What do I do to avoid being a victim, women learn to ask themselves; how can I protect myself, placate men more?
Banning Brown places the shame squarely back where it belongs, with the perpetrator. In hitting a woman, Australia's pointed out what we've suspected all along: it was his lack of character, not Rihanna's, that triggered the violence. For the men who condone his behaviour, whose actions are drawn inexorably towards repeating it: you are not your anger, and the power to control it is yours alone. And if you don't? The shame is firmly placed on you.
The fact that the 26-year-old's visa is in jeopardy on character grounds is sweet justice. It's a message that shows the perceived 'freedom' a man has to let his fists fly will remove his actual freedom to fly. And it's a message that can't come soon enough.
Join our new commenting forum
Join thought-provoking conversations, follow other Independent readers and see their replies