The ban on charity lobbying is yet another change that is leading us toward a permanent Tory government
Lord Kerslake, until 2014 the head of the Civil Service, accuses the Government of having "a worrying authoritarian streak"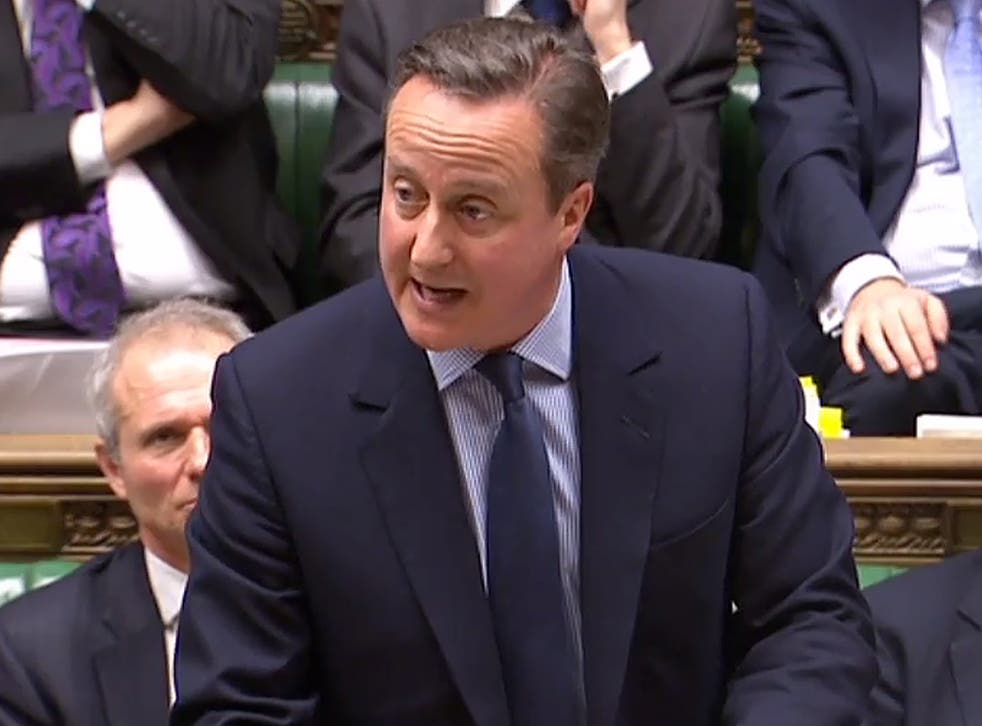 The announcement that ministers are to ban charities from using taxpayers' money to lobby the Government or political parties was greeted with predictable howls of anguish by the charity sector. The story looked like a one-day wonder, but it may be part of a wider pattern of behaviour in which the Conservatives are quietly but ruthlessly using their Commons majority to tip the scales permanently in their favour.
Labour is crying foul, but it would do that, wouldn't it? More serious is the criticism from Lord Kerslake, until 2014 the head of the Civil Service, who accuses the Government of having "a worrying authoritarian streak." The crossbench peer has turned into a thorn in the side of the ministers with whom he once clashed.
Lord Kerslake accuses ministers of "double standards", planning curbs to the Freedom of Information Act while they routinely leak information to the media. He criticises plans to deprive Labour of up to £8m a year by forcing trade union members to opt in to pay the political levy, rather than opt out. For good measure, ministers are cutting state aid to opposition parties by 19 per cent, depriving Labour of another £1m a year.
Kerslake opposes proposals to clip the power of the House of Lords to veto secondary legislation, following its decision to block George Osborne's £4.4bn of cuts to tax credits last autumn. "These smack to me of a government that's uncomfortable with challenge," he says.
And he warns that the Tories' plans "threaten the future of social housing", as local authorities must sell off council houses to fund the right to buy for housing association tenants. The Government does seem intent on creating a new generation of home owners (and Tory voters?). The Tories are open to further charges of rigging the system in their favour. Changes to constituency boundaries, blocked by the Lib Dems in the Coalition Government, will give the Tories a 20-seat advantage at the 2020 general election. The switch from household to individual voter registration, expected to reduce the number of non-Tory voters on the electoral roll, will probably give the Tories another handful of seats.
Of course, David Cameron can point to the mandate he won last year, and his aides insist that many of the "entirely defensible" changes were flagged up in the Tory manifesto. Up to a point: it promised to seek agreement on a "comprehensive package of party funding reform", but the Government has produced a single change, which just happens to hit Labour hard. Labour may look weak now, and the prospect of a Labour government may seem remote, but by re-engineering the system to their advantage, the Tories may invite a revenge attack by a future administration of another hue.
Don't all governments do it? True, Labour's hands are not clean on previous boundary changes. Margaret Thatcher certainly used her power to tilt the scales through measures such as allowing council tenants to buy their homes. But although Tony Blair won three big majorities, New Labour was nervous about upsetting the coalition of working- and middle-class voters that brought it to power. The Tories accused Gordon Brown of creating a "client state" of public sector workers and benefit and tax credit claimants.
Yet there are growing signs that, the present Government is adapting Lloyd George's promise of "a land fit for heroes" after the First World War – by creating a county fit for Tory voters to live in.
Join our new commenting forum
Join thought-provoking conversations, follow other Independent readers and see their replies