The BBC's children's channels are its crown jewels - getting rid of them will leave it a hollow shell
I am not ashamed to admit that I use CBeebies to "babysit" my five-year-old daughter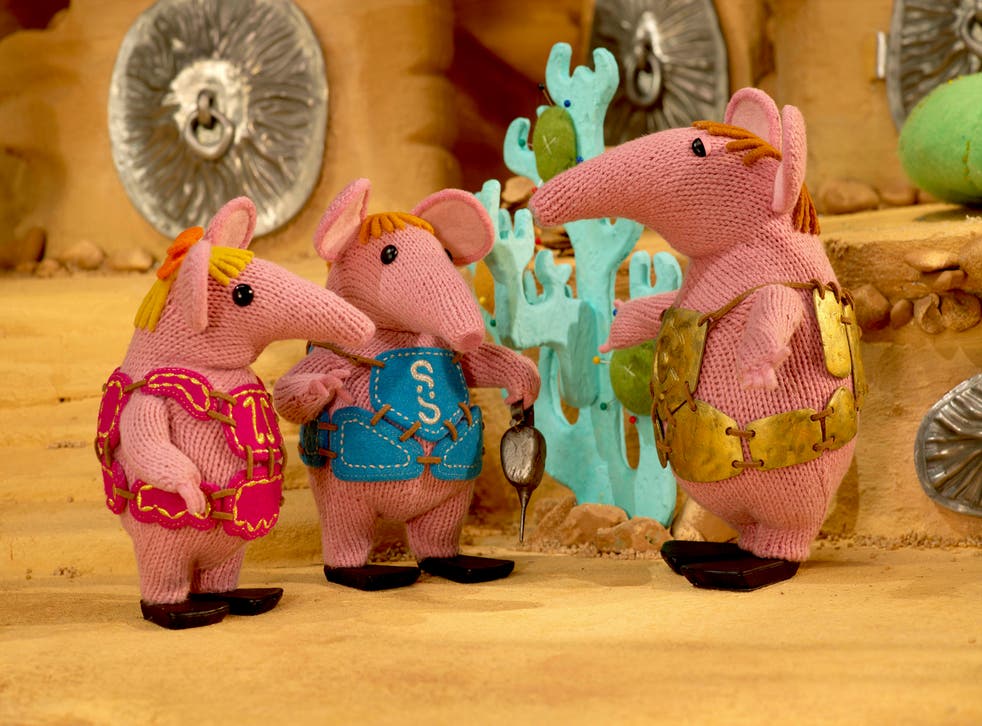 For me, it was a "marmalade dropper" – that great phrase, invented by Bill Deedes, which describes a newspaper story so shocking it makes you drop your jar of preserve onto the kitchen table in horror. I had this moment when Katie Morag, the fictional girl from the Outer Hebrides, was pictured next to a story about the BBC planning to axe CBeebies and CBBC, the two channels that play host to Morag and her pals. You could almost hear the smacking of glass upon wood in family homes across the country. Not CBeebies! Not CBBC! Not our wee Katie!
For the BBC to be planning such a thing is madness. I understand the pressure on resources, and the need to update its programming for the 21st century, but its children's channels are the primary-coloured crown jewels of our public broadcaster; without them the BBC would be a hollow shell. These channels encapsulate the very Reithian principles of "inform, educate and entertain". If you don't have a child in your family you might scoff at such overblown language in the context of Mr Tumble's spotty bag, or Operation Ouch! But every child and parent understands. And the Bafta and Olivier award-winning actor Mark Rylance, who gave his voice to a rabbit called Flop, gets it too.
The proposed replacement for these two brilliant channels is a new online on-demand service called iPlay, a child's version of iPlayer. How pleased the person who came up with this name must be. It is so simple, and clever – because kids like to "play", right? But this big idea misses the crucial point: CBeebies, which every parent loves, can look after your child for a bit longer than the making of a cup of tea.
I am not ashamed to admit that I use CBeebies to "babysit" my five-year-old daughter. I don't mean I whack on the TV and pop out to the shops – I'm not criminally negligent. I mean that it gives me half an hour of entertainment for her without my involvement so I can do the washing up, put her school uniform in the wash, make her dinner and make myself a cup of tea without her hanging off my leg. It keeps my daughter amused in a fun and, yes, educational way between 8am and 8.45am every morning so I get ready for work.
Using iPlay would end all of this freedom – particularly for the parents of under-fives whose children cannot operate a tablet or laptop by themselves. Then, once children are old enough to know how to use a device, the entire concept of "on-demand" becomes a madness. Ask a five-year-old what she wants for lunch and she will choose something you don't want her to have. Chocolate ice-cream, every day. Give that same child a laptop and let her choose what she wants to watch and she'll skip all educational programmes opting for endless cartoons instead.
There is a possibility, of course, that Tony Hall is pulling our legs. When BBC 6 Music was threatened with the axe, the ensuing public uproar saved it from closure and the director general described it as "one of the best marketing jobs we could have done". Is this a deliberate ploy to make parents protest? The axe looks certain to fall somewhere and anyone without young children might think CBeebies is a soft touch. If uproar and outrage is what Lord Hall wants, he's certainly going to get it.
Daytime TV controversies

Show all 15
Join our new commenting forum
Join thought-provoking conversations, follow other Independent readers and see their replies