From being mistaken for a waitress to being told an interviewee could 'make me squirt', my life as a female reporter
I'm happiest in missionary; I just wanted to get my quotes and go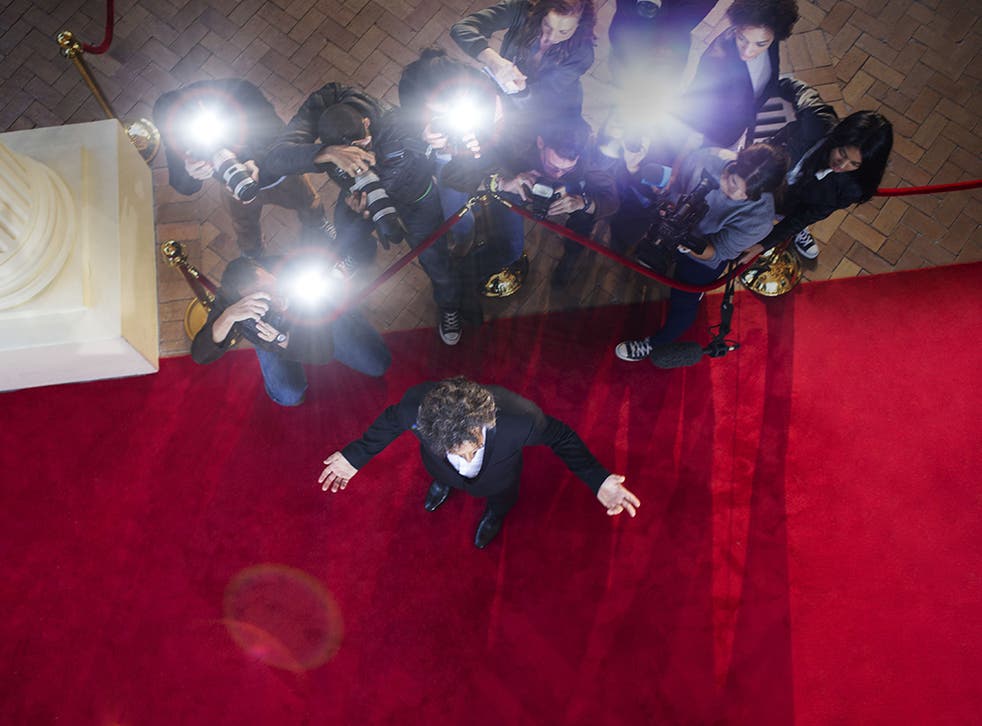 I was at an awards ceremony recently, asking celebrities red carpet questions for a magazine. After I'd been doing interviews for about an hour, a security guard approached and asked me to come away. I told him I was press and held up my accreditation.
"Come away please!" he demanded, getting louder and more insistent, as I continued to stand in my designated spot, holding up my accreditation, repeating that I was press.
Refusing to believe me, he then radioed for a "female response" to remove me. At this point, the guys working for various newspapers and magazines all jumped in, telling him I was press.
Put simply, it was only when I had been validated by the men around me that the security guard backed down. Their word meant more than my words. Their word meant more than my official accreditation. The security guard did not equate the image he saw in front of him with that of a reporter – even when faced with all the evidence.
Reporting on the World Series of Poker in Las Vegas last summer, I walked between tables with a notepad and pen, ready to jot down poker hands to write about. In events for Seniors (over 50s) and Super Seniors (over 65s), I was asked numerous times if I was taking orders.
For the guys on the media team, the notepad clearly meant they were reporting – but in my hands, as a woman, the notepad signified that I was a waitress. The older generation of poker players didn't equate the image they saw in front of them with that of a reporter, either.
On another occasion, I arrived to interview a guy (I'll keep it vague to spare his blushes), and I'd barely sat down before he told me: "I can make you squirt in 30 seconds – in front of a mirror!" I failed to see the appeal of my vagina as a water cannon – and certainly didn't want to watch.
Undeterred, he told me he'd studied with a sex Svengali – he'd do things no one else had done. I couldn't think of anything no one else had done that I'd like anyone to do to me. I'm happiest in missionary; I just wanted to get my quotes and go.
In this scenario, the guy did equate the image he saw in front of him with that of a reporter - only his idea of female reporters had been shaped by Hollywood films, and he assumed a shag was part of the package.
It's not all wilful misogyny. Poker is a male-dominated field, and for the older generation of players, the only women they'd have been used to seeing in the poker room would have been waitresses. Similarly, in parliament, for many decades, female MPs made up less than 5 per cent of the total number – so similar reported incidences involving female political reporters or MPs were presumably mainly down to ignorance.
Mistaking a woman for a waitress doesn't make you an evil misogynist, but it is a symptom of the sexism ingrained in our society. The real litmus test for misogyny is not mistaking a woman for a waitress – but how you stand corrected when she points out she's not.
The security guard at the awards ceremony continued to stand behind me, angrily telling the back of my head that I should be grateful he was doing his job – which didn't exactly fill me with inspiration.
But I'm pleased to say the poker players apologised when I pointed out their mistake, taking it good-naturedly when I cheerily told them: "No, I'm not taking orders – are you? Because I'm happy to give you some!"
@Samantha_J_Rea
Join our new commenting forum
Join thought-provoking conversations, follow other Independent readers and see their replies