The Big Benefits Handout is poverty porn at its worst, reducing poor families to stereotypes for your entertainment
Hundreds of families nationwide replied to the producers' advertisements on social media and outside job-centres for their chance to take part. Essentially, Channel 5 had people on benefits beg, via video blogs, to be considered for £26,000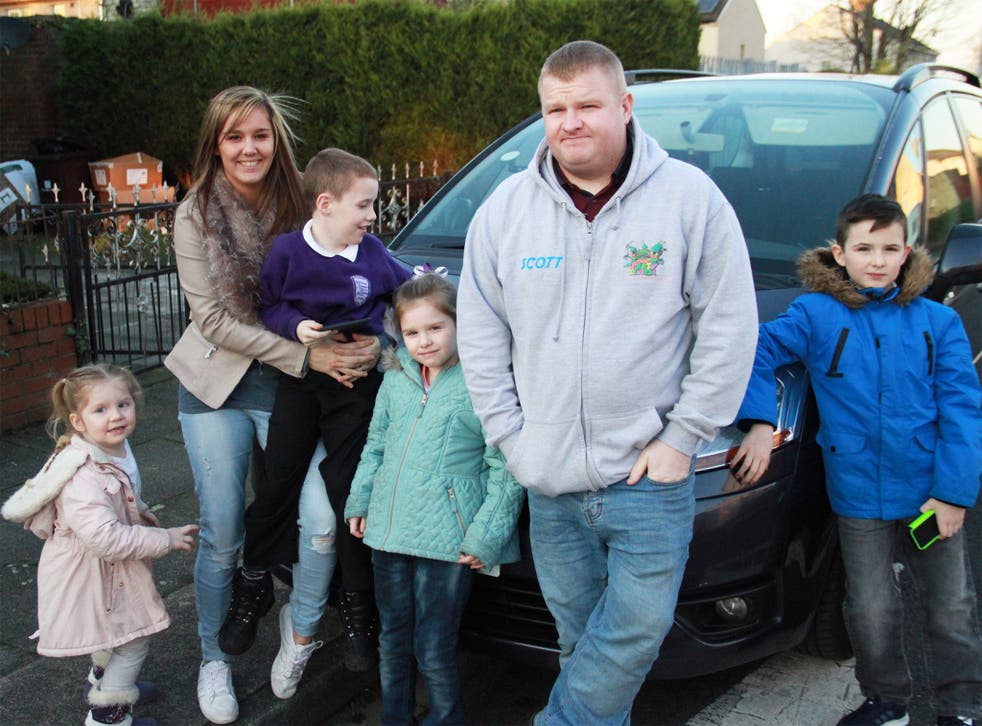 Welcome to the Great British Benefits Handout, the extreme television "social experiment" in which three long-term unemployed families are given £26,000 – the maximum annual benefit entitlement – in return for signing off at the local job centre.
"Instead of cutting people's benefits, what if we did the opposite," asks the show's voiceover, "and gave them more money… much more money?"
"Will they blow the cash, struggle to run their own lives and prove the sceptics right? Or invest wisely, stand on their own two feet and build a better future for their families?"
Producers of the show have denied reports it is the most recent exercise in so-called 'poverty porn', adding their intention is to generate a "grown up debate" about Britain's welfare state.
So, the first episode begins with a man arriving at a doorstep of a property in Hull with £26,000, in cash, stashed inside a briefcase. Surely the producers at Channel 5 are aware that people on benefits have bank accounts? It seems not.
Cue scenes of children throwing £10 notes in the air, a family in Liverpool popping open champagne and toasting to their newfound fortune, and a middle-aged woman from Hull, teary-eyed upon opening the briefcase, saying, "I've never seen so much money". Oh, and a Daily Express front-page the following day screaming, "Dole families in £26,000 blowout!"
A teaser for the second instalment reads: "In Liverpool, Scott is eagerly buying up stock for his party business. He bought bouncy castles last week and is now in a pet on shop on the hunt for exotic animals. He cannot resist a £260 lizard and is just like a kid in a sweet shop as he places an order for other animals that have taken his fancy. However, Leanne [his wife] is seriously worried that Scott's spending is out of control – he has spent more than £6,000 in only 11 days."
What you might not know about the Big Benefits Handout is that hundreds of families nationwide replied to the producers' advertisements on social media and outside job-centres for their chance to take part. Essentially, Channel 5 had people on benefits beg, via video blogs, to be considered for the £26,000.
Three experts then cherry-picked the supposedly most deserving families to "represent a good cross-section of the UK". The first episode treats the viewer to a varied selection of the pleas that didn't make the final three.
Watching the show, you can't help but get the feeling it's been edited in order to generate as many vitriolic 140-character Twitter responses to the families as possible – and, inevitably, that's what happened. Internet commentators have come out in their droves to condemn the families for treating friends who helped them during times of hardship to a celebratory slap-up meal. They've hit out at the parents who bought their son a £300 Playstation, and a woman who treated herself to her first haircut in two years.
Besides the obvious exploitation, Channel 5 claims, somewhat unconvincingly, that the project is an examination of the phenomenon of unconditional cash transfers. In itself, this is an interesting concept. One of its on-hand experts, Professor Guy Standing, has worked on similar schemes whereby "no-strings-attached payments have changed lives" in India. The voiceover asks: "Similar examples of this bold experiment have worked in other countries - but will it work here?"
But examples of this practice bear no resemblance to a one-off payment of £26,000 delivered to a doorstep in cash. In India, where villagers were given 200 rupees a month – around £2 – paid directly into their bank accounts, the experiment worked on the idea of universal basic income.
A Channel 5 camera crew didn't turn up at the doors of huts in the rural villages of India and present their findings to a nationwide audience, subjecting them to online abuse at their "frivolous" spending if they ever used a penny for their own enjoyment.
A similar experiment is being trialled this year in 20 Dutch municipalities where all residents, whether working or not, will receive £150 a week. A universal basic income is the idea of paying all citizens a flat, unconditional income, instead of existing policies like means-tested benefits.
But The Great British Benefits Handout is a reality television programme, essentially investigating what happens when a family matches five numbers and the bonus ball on the National Lottery. The onus is clearly on entertainment, rather than reasoned socio-political investigation.
There is no doubt that this cash-injection will have a huge impact on the recipients.
But there's a depressing assumption that if they do not turn £26,000 into a gold, a job and a life free from benefits, then the families have failed – and the stereotypes inevitably emerge victorious.
Join our new commenting forum
Join thought-provoking conversations, follow other Independent readers and see their replies