Britain has 30 years to cut emissions – after Brexit we must lead the world on climate change
What is the cost to our health and environment if we do not avert the breakdown of our climate, and with it the ecosystems that support the way of life of billions around the world?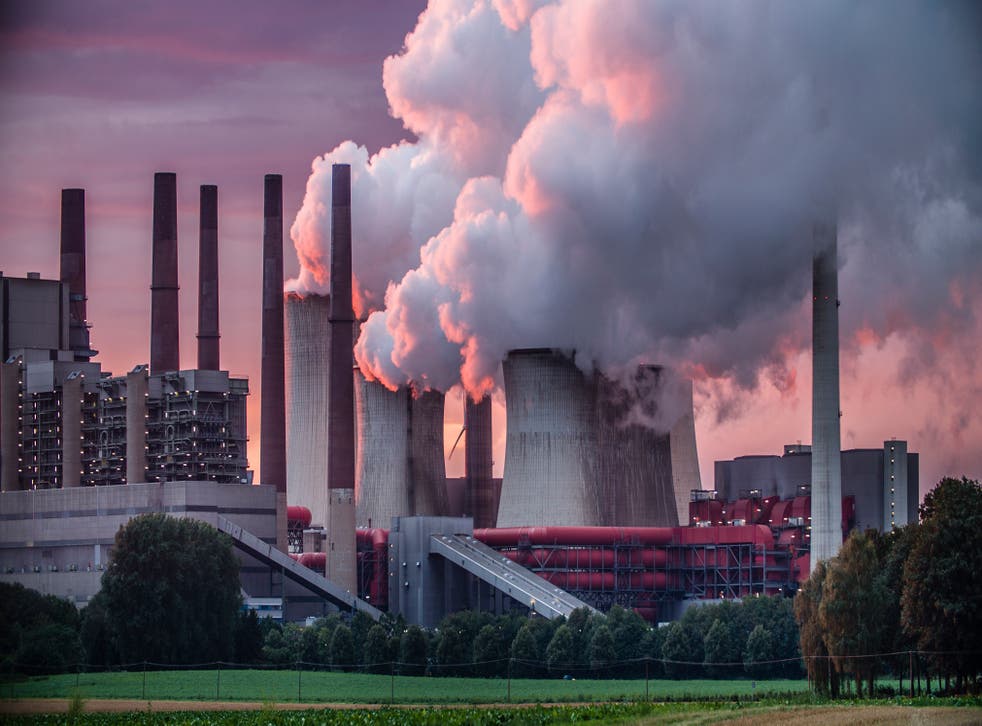 By 2050 the UK will have ended its contribution to climate change completely. Read that back. It's an almost unbelievable sentence to write and encapsulates one of the most ambitious and significant climate targets set by any major economy in the world.
Since the Climate Change Act passed with cross-party support in 2008, the UK has led the G20 in cutting emissions while growing the economy. And it is that duality – that carbon abatement can go hand in hand with growing prosperity, innovation and improved quality of life – that underpins our incredibly ambitious response to the alarming realities of our changing climate.
This issue is one that unites all corners of the country and sectors of society. In recent months and weeks we have seen a huge and growing interest in how we tackle one of the greatest threats of our time, with Greta Thunberg, Sir David Attenborough and businesses such as John Lewis and Coca-Cola all having their say on the urgency of legislating for zero emissions. The message has been clear: the government has to set the direction so that we can all take immediate and decisive action to avoid the catastrophic effects of conducting unparalleled chemical experiments with our atmosphere – on which life on Earth depends.
As our advisers, the Committee on Climate Change, have recognised, we are setting ourselves an incredibly challenging mission. Reaching a net-zero target will be felt across the economy: how we work, play, and travel. Net zero means the UK will need to slash emissions from all sectors, it will transform old industries and build new ones. Any emissions not eliminated will need to be offset with schemes to remove carbon dioxide from the atmosphere, such as by planting trees, restoring wetlands or introducing cost-effective carbon capture technologies.
It will require concerted, focused action across government. We already have the policy framework in place – independent analysis shows that no other major economy has done more than the UK to reduce carbon emissions since the year 2000 – and Conservative-led governments have overseen the investment of more than £92bn in clean energy since 2010. Thanks to our policies we have seen coal use on the grid tumble from more than 40 per cent in 2012 to our first coal-free fortnight last month.
Coral reefs: Trying to combat climate change damage

Show all 25
Over the next three decades, petrol-guzzling cars will be overtaken by zero-emission electric vehicles, our advanced manufacturing sectors will have deployed innovative technology to store harmful emissions back in the ground, and almost all of our power will come from the sun, wind and other low-carbon sources. This all represents huge opportunity for communities across the UK, catalysed by the record levels of research and development. This government is set to spend more than £3bn on green innovation by 2021, powering almost 400,000 new green collar jobs across the UK.
But we must ensure this ambitious transition doesn't have losers as well as winners – and government will have a clear role in ensuring a just transition for those working in changing sectors, and that costs are borne by those most able to pay.
Today's move, in legislating for net zero, shows here in the UK we are unafraid to lead the world in tackling the most important challenge of our times. No one says this will be easy and of course there will be costs. But what is the cost to our health and environment if we do not avert the breakdown of our climate, and with it the ecosystems that support the way of life of billions around the world?
Climate experts estimate the benefits, including health and environmental, could almost fully offset the costs of moving to a net-zero emissions economy – and that doesn't account for the huge economic opportunity of leading the global shift to greener, cleaner economy which is at the heart of the UK's modern industrial strategy. Already more than 120 business leaders have written to the prime minister saying that setting a net-zero target is the right thing to do, for business and for a brighter and more prosperous future.
Support free-thinking journalism and attend Independent events
Just a few years ago, my ambition to end our country's contribution to climate change entirely within a few decades – from a country that started a coal-fired industrial revolution – would have been dismissed as impossible dreaming. But today we are putting that aim into law. For those who say the UK is a carbon minnow in terms of emissions next to China, India, or the US, I'd remind them that we have historically been among the biggest emitters of CO2 in the atmosphere today. By demonstrating the huge post-Brexit economic opportunity of taking climate action today we can capture early mover advantages for our own benefit and show other nations that tackling carbon emissions is an economic and environmental win-win
We are becoming the country to copy when it comes to clean growth. Legislating today and by bidding to host the all-important 2020 United Nations climate talks in the UK, we can demonstrate our commitment and our willingness to work with all international partners to cut climate emissions. With this position as a global leader in the fight against global warming we can be bold, ambitious and creative to protect our green and pleasant land for future generations and also help preserve the precious planet that we all call home. There is no Planet B.
Join our new commenting forum
Join thought-provoking conversations, follow other Independent readers and see their replies