Yes, Brexit has damaged the British economy – but I was still right to vote to leave the EU
There is no doubt about it: 'Brexit means Brexit' means pain – but the long-term picture is much brighter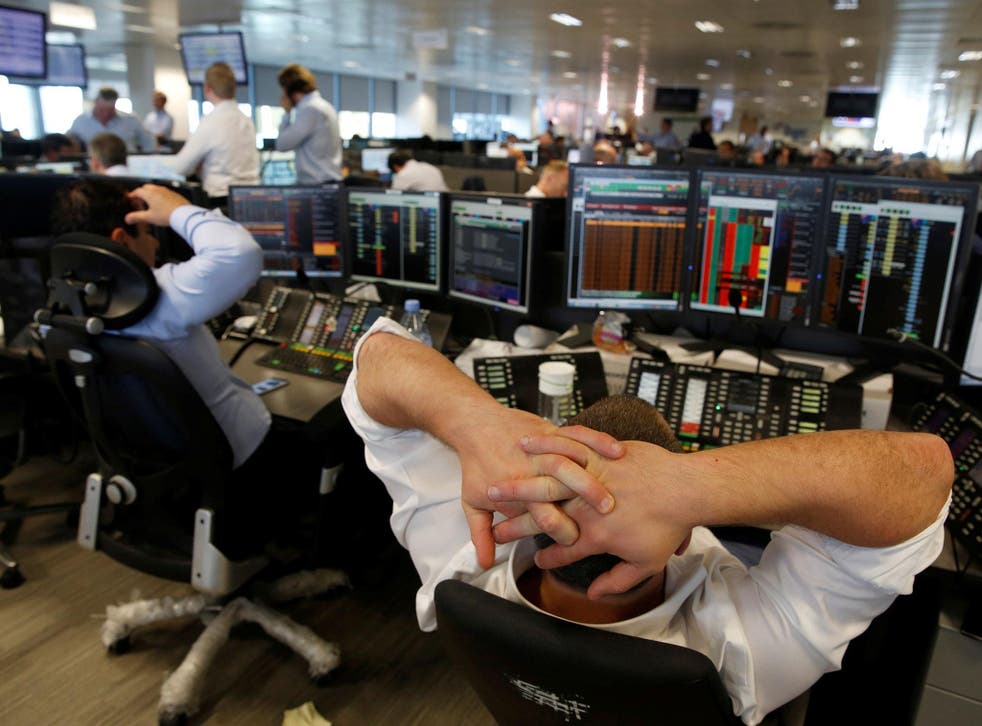 I could get all bitter and nasty about the IMF, about how it has got everything wrong in the past, about how economists in general – especially in general, given their tendency to group think – have been more wrong than right over the decades and, indeed, the centuries.
But I shall resist the temptation. Let us say that, on this occasion, the IMF and its econometricians are probably right. Brexit has "thrown a spanner in the works". With that, I happen to agree. There is now no doubt about it: 'Brexit means Brexit' means pain – in the short run. But the long term picture is much, much brighter.
Next year we will experience about £14bn worth of pain, if the IMF predictions come true and the UK economy only grows by 1.3 per cent in 2017 (down from the pre-Brexit figure of 2.2 per cent). I would concede further that even that 1.3 per cent might be a bit optimistic. Ironically, another eurozone crisis – out of yet another Italian banking debacle, for example – could drag us much lower than that.
Going with the IMF's numbers, about 1 per cent of our national income will be lost, which equates to about £14bn. We will never see that again. That's about £560 per household, on the average. So Brexit will cost every family in the land about a tenner a week, and that's just next year. There will no doubt be more pain to come.
But, at the risk of sounding like an economist, remember that the economy will adjust, albeit slowly. It did the same when we joined the then-dynamic EEC in 1973, when far less of our trade was with Germany, France, Itay and the Benelux. As the years go on, it will diminish as a proportion.
The law of comparative advantage, one of the economists' better laws, will come into play. With sterling devalued, our trade will recover and explore new markets. We were long overdue for an adjustment here, as we have been running deficits for far too long (most of the past century in fact); we only really manage to keep going because we borrow money from foreigners to maintain our living standards and we sell them our assets, hence the sale of ARM, a jewel in the UK technological crown, to the Japanese. There were plenty other examples before that, from building societies winding up with Spanish banks to Nestle gobbling up Cadburys – not to mention all that nice London property owned abroad.
But surely we can trade with the rest of the world while staying in the EU? Yes and no. The problem is that European rules tend to drive up our costs, and the eurozone will permanently damage the European economy, so we do need to edge away from it.
We may not be good at much, but there will be some areas of economic life where we will enjoy a comparative advantage. Whatever the long-term exchange rate, those are the parts of the economy that will endure and grow. Inside the EU, we were in a position where we were overly reliant on an economic bloc which is certainly big and prosperous, but which is also pretty stagnant, and prone to periodic existential crises. We seem to have forgotten all about.
Thus, when we achieve closer economic relationships with the US, China, India and the rest of the world – mostly faster growing and increasingly well-off – we will, after a time, find our economy is more diverse and more securely based than it is now. We have the opportunity to build a globally competitive economy, not just one that is a convenient base for other countries wanting access to the European single market.
We should be grateful for the car factories that have been bought and built here by German, American and Japanese based companies because we had advantage in cost and a more flexible workforce compared with much of Western Europe. But that advantage is moving inexorably east. If you were a global auto giant, it is far more likely you would invest in Slovakia or Romania than in Britain today.
To some degree our economy was too dependent on the single market rather than benefiting from it, with a certain amount of artificiality entering into investment decisions. That is one of the key reasons why I voted to leave the EU.
Take another example: why should poorer parts of the country – Sunderland springs to mind – have to depend on EU aid rather than developing new private sector industries and commerce to provide a permanent, secure, sustainable base for employment and growth?
So how to we build a globally competitive economy after Brexit? That is a big question, but the answer is two-fold. First, our political parties have their ideas and they put them to the country in a manifesto. Second, the voters then decide which one they like. If it works, they re-elect the government. If it flops, they chuck 'em out. That's the essence of political economy in a democratic society, and we can't do that half as well in the EU.
So my own manifesto would comprise the following:
1) Big infrastructure investment to boost the economy short term and revolutionise productivity longer-term. Getting on with the Heathrow expansion would be a good start;
2) Make economic deals a priority with the world's largest economies. We should offer aid and defence dimensions to new trading relationships, which must cover services as well as manufacturing, and include mutual recognition of qualifications and regulations, and some free movemet of people. We have a nuclear umbrella; why not use it and invite, say, Singapore, South Korea, Australia and New Zealand to benefit from it in return for a wider new relationship with us?
3) More flexible labour markets. Yes, that means gradually reducing the unit cost of labour. Workers' rights are no use if there are no jobs for the workers to exercise their rights in;
4) More immigration – including from the EU – but on a more rational, global basis;
5) Experimenting with ultra-low tax and light regulation zones;
6) Open market or unilateral free trade in certain designated sectors. That would mean we wouldn't even have to bother with trade deals, but just go ahead and buy, say, wheat in the cheapest way on world markets.
So that's my plan, and my answer to the IMF. What's yours?
Join our new commenting forum
Join thought-provoking conversations, follow other Independent readers and see their replies