The only law the Government aren't copying and pasting from the EU is the one that protects your human rights
Making the Charter of Fundamental Rights the only exemption from the great copy-and-paste from the EU is a nakedly political decision, betraying a deregulation agenda and hostility to human rights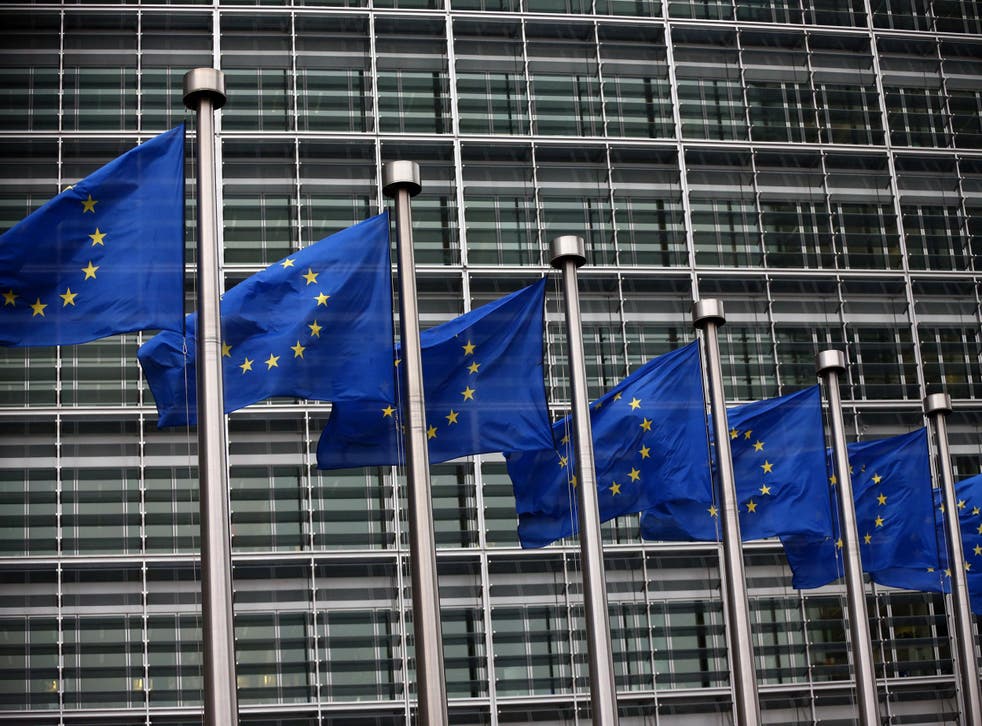 If the not-always-thrilling debate over the EU (Withdrawal) Bill hasn't grabbed your attention so far, now's the time to sit up and take notice.
As MPs continue their line-by-line scrutiny of the bill, they will reach one of the key battle lines – the future of the Charter of Fundamental Rights.
For Labour, keeping its protections is a red line. The Government is determined to scrap it. And Dominic Grieve is leading the charge of Tories battling to bring the charter home.
He's tabled two amendments which would do just that. They have attracted cross-party support – and it's these that MPs will vote on.
This is a political tug of war – and the outcome could affect us all.
For weeks, the Government line has been that the bill isn't about policy changes. It's a simple copy-and-paste job to ensure a "calm and orderly exit". And those seeking amendments are "mutineers" advancing a political agenda to "wreck" or "frustrate" Brexit.
UK news in pictures

Show all 50
But the Government's dogmatic approach to the charter exposes its lie. Making it the only exemption from the great copy-and-paste is a nakedly political decision, betraying a deregulation agenda and hostility to human rights.
Those mutineers are anything but – they are scrutineers, standing up for freedom, fairness and their constituents' rights. Exactly what MPs are there to do.
The Government would have us believe the charter doesn't give us any additional "practical" rights.
That is untrue – as Brexit Secretary David Davis knows all too well. Scrapping it would remove the right to digital privacy that he himself used when Liberty represented him in a landmark legal challenge to mass surveillance.
The charter spells out a right to physical and mental integrity that bans eugenic practices, using the human body and its parts for financial gain and the reproductive cloning of human beings.
A few weeks ago, it protected people who work at London-based embassies from workplace discrimination and abuse.
It has been used to fight discriminatory insurance rules, to require public explanations for decisions that sacrifice individual rights in the name of national security, and to establish the "right to be forgotten".
Express rights to vocational and continuing training and for elderly people to lead a life of dignity and independence are under threat if the Government gets its way today – along with legal aid safeguards and a right to conscientious objection.
Alongside the charter sit "general principles" of EU law. Liberty's client John Walker relied on them earlier this year, when he overturned an archaic exemption in the UK's Equality Act that let companies deny same-sex couples equal pension rights.
Those too are under threat, meaning that nasty little loophole could creep back into UK law. John has repeatedly asked the Government to confirm his Supreme Court victory will still apply after Brexit – and the Government still hasn't done so. We have every reason not to trust them.
Some of the EU regulations ministers will copy-and-paste under the Repeal Bill were major reasons lots of people voted to Leave. So it's right that Parliament will debate the future of many of those regulations once the logistics of Brexit are out of the way. Why treat the charter any differently?
If the Government wants its calm and orderly exit – if it wants the bill to pass so it can get on with the monumentally complex task ahead – it must, like the rebels on its own benches, see that now is not the time to wage an unnecessary and unwanted war over rights.
Leave or Remain, no one voted for a less free, less fair UK. Our message to MPs is this: please do your jobs, stand up for your constituents, vote to keep the charter and bring home our rights.
Martha Spurrier is the director of Liberty
Join our new commenting forum
Join thought-provoking conversations, follow other Independent readers and see their replies