The 'British Bill of Rights' will not protect our human rights
It's true that many high profile people – high profile for all the wrong reasons – have succeeded with court cases on human rights grounds. But that's the thing about human rights: they apply to everyone, no matter who you are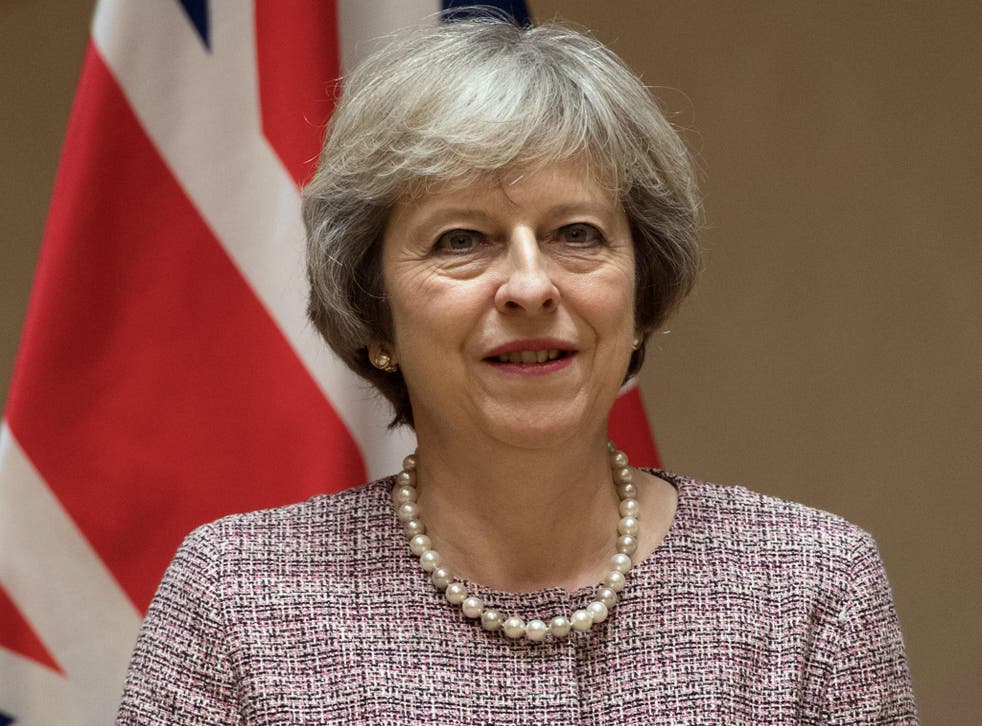 What have human rights ever done for us?
We all know the scare stories: due to spurious sob stories, terrorists can't be deported; prisoners get huge pay outs because of unsatisfactory service in prisons that are like five star hotels; and British troops are in the firing line not only of our enemies abroad but of fat cat lawyers desperate to pursue vexatious claims. Unfortunately, many Conservative MPs, either wilfully or otherwise, misrepresent or distort the real effect of human rights laws.
The Tories talk constantly about scrapping the Human Rights Act and replacing it with a "British Bill of Rights" – not because it would be better or different to what we have now, but just as a way of attempting to butter up exactly the sort of backbenchers who cling to these distortions. And if a certain former Home Secretary consistently failed to achieve her net migration targets, you can see why she might like to shift the blame on to the human rights implications of cat ownership.
It's true that many high profile people – high profile for all the wrong reasons – have succeeded with court cases on human rights grounds. But that's the thing about human rights: they apply to everyone, no matter who you are. Whether you are popular or unpopular, rich or poor and whatever your nationality, sexual orientation or personal beliefs.
Rodrigo Duterte says he 'doesn't give a s*** about human rights' as 3,500 killed in war on drugs
But the "worst" cases are not the yardstick by which we should measure the effect of human rights laws in the UK. For every Abu Hamza, there are many more Gary McKinnons – McKinnon is a UK citizen under threat of extradition to United States for computer hacking, and his extradition was rightly blocked by Theresa May on the grounds of mental illness.
Ask the families of those who died in the Hillsborough disaster whether the Human Rights Act is the friend or enemy of ordinary British people. Theirs was a long campaign of demanding to be heard and when they were eventually listened to it was the Human Rights Act that helped them to get new inquests into the deaths of their loved ones. The Human Rights Act has also assisted people like the family of Corporal Anne-Marie Ellement – a British soldier who took her own life in a barracks in Germany after alleging she was raped by colleagues. Human rights laws helped her family achieve a fresh investigation into her death.
As Labour's Shadow Justice Secretary I'm proud that back in 1998 it was a Labour Government that introduced the Human Rights Act. Before the Act it was not possible for people in the UK to challenge decisions of public authorities in UK courts on the grounds that their human rights had been breached. Individuals had to instead take their cases to the European Court of Human Rights. This meant people in the UK with justified complaints and sound cases spending thousands of pounds going to the European Court. That may well have been fine for those with plenty of money, but what about the majority of people who do not have such wealth?
Human rights attacks around the world

Show all 10
Labour is proud of the Human Rights Act and proud to mark Human Rights Day. The Act has improved the lives of many people in the UK. It has brought rights home – not just in the sense that people in the UK are protected by these rights, but in the sense that these rights, as set out in the European Convention, were written by British lawyers based on British history and British law.
Why would we want to go back to a golden age that never existed? We want no turning back to a time when only those with deep pockets could get justice. Labour will defend the Act to ensure the rights we all benefit from are guaranteed and protected. We cannot demand and expect other countries around the world to respect human rights if we are seen to be abandoning them here. We must think of Britain's standing in the world. Our hard won protections cannot and will not be diluted.
Richard Burgon MP is the Shadow Justice Secretary
Join our new commenting forum
Join thought-provoking conversations, follow other Independent readers and see their replies