Calling people like me terrorist sympathisers won't convince us to support bombing Syria, David Cameron
An ex-serviceman who opposed Syrian bombing tweeted last night about how he made his decision after experience with fighting terrorism in the past. He lay down the gauntlet to David Cameron: 'I dare the Prime Minister to call me a terrorist sympathiser to my face'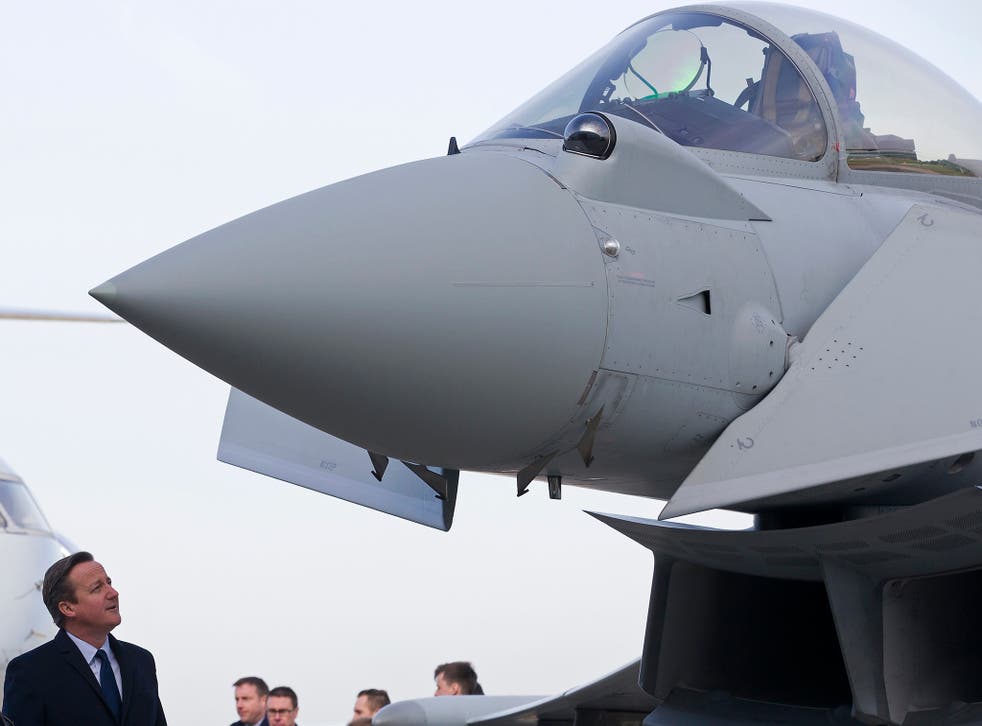 On matters of national security the Prime Minister ought to show that he takes these matters seriously. But unfortunately, he's proven that throwing around terms about terrorism is all part of a political game for him.
Letting his arrogance get a hold of him last night, Cameron called all those who stand against the bombing of Syria 'terrorist sympathisers' when addressing backbenchers last night – 15 of whom are thought to have serious doubts about backing his air strikes plan, including chairman of the Commons defence committee Julian Lewis and former shadow home secretary David Davis.
The sizeable proportion of this nation that oppose Syrian bombing – me included - are hardly sympathisers of Isis. David Cameron's comments are simply childish reactions designed to take focus away from the fact that he has refused to hold a two-day debate and left us in a situation where 150 Members of Parliament will try to speak alongside the front bench and the Shadow Cabinet.
An ex-serviceman who opposed Syrian bombing tweeted last night about how he made his decision after experience with fighting terrorism in the past. He lay down the gauntlet to David Cameron: 'I dare the Prime Minister to call me a terrorist sympathiser to my face'. I doubt that he will.
This was just a single case, but I was soon flooded with opinions from armed service men and women. A man who was a tank commander for fifteen years told me that 'bombing is part of last resort, not first move', and a junior soldier serving at land command concurred. At the time of writing, the Prime Minister has been asked to apologise for his 'terrorist sympathisers' remarks seven times in the house, but no apology is forthcoming.
We have heard the Prime Minister hark on about national security over the past few months but the truth is that his track record on security is abysmal. At home in the UK, people are forced out of their homes in London under extortionate rents while estate agents fees privilege buy-to-let landlords' rights over their tenants'. We tax the disabled because they have a spare bedroom and leave them wondering when the day will come that they can't afford it any longer. Hundreds have committed suicide after being declared fit to work in a bitter irony. Hundreds of thousands of children across Britain go hungry and cold as they are brought up in poverty.
So I say to David Cameron, are you really best-placed to lecture us on global security when your charity doesn't start at home?
Despite the fact that the last few weeks have seen some major Tory climbdowns – step forward, George Osborne and Jeremy Hunt – it's a strange situation that the media ridicule of Jeremy Corbyn continues.
Yet Corbyn has retained his principles. He said in 2013 that it was right to offer a free vote on such issues. He has listened to those who oppose him and is attempting to change their minds, but he won't take away their right to vote with their conscience. I suppose there's just no knowing what lengths terrorist sympathisers like him will stretch to.
Join our new commenting forum
Join thought-provoking conversations, follow other Independent readers and see their replies